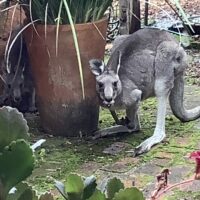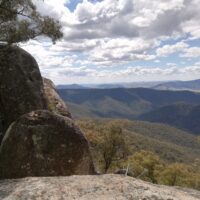 What a superb experience! Cyril and Claire epitomise the very best of WWOOFing. They were interesting and interested, adventurous, hard-working, honest, and flexible. Inspired us with their sustainability choices. Great cultural exchange for everyone.
Many laughs as well – a friendship for life! Hosts Burrowye Bush Retreat 
28-04-22
Genevieve WWOOFed with us for a week and we couldn't believe how fast the time went. We wished it could have been longer and felt very privileged to have her stay here. We had some very interesting conversations with Genevieve and loved having her as part of our family. Nothing is too much for Genevieve and everything she does, she does well. She learns new skills very quickly and is interested in everything. We highly recommend Genevieve and know that whatever she does in the future, she will do well. Thank you so much, Genevieve. You are always welcome to return here. Hosts Bron and Ray Dahlstrom
26-04-22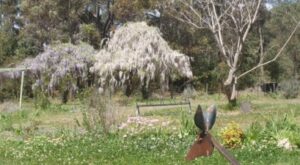 I spent a few days with Host Robbie Colins in her little haven filled with darling animal friends. Robbie made me feel like a part of the family, she was so easy-going and welcoming. I helped with some gardening (planting orchids) and a bit of looking after the animals. Their home was very cosy and lovely to stroll around out the back. Robbie took me down to Jervis Bay to see the sunset and walk along the coast. It was the perfect mix of hospitality and having time to myself. It was especially interesting learning about the horses and getting to see the horse physio and shoe fitting. Thank you Robbie for your warmth and generosity! It was special to be included in your world. WWOOFer Amy W    26-04-22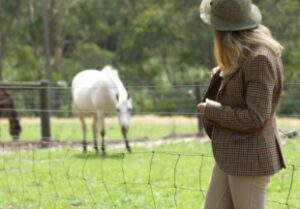 To a wonderful Host Suzanne Playfoot, thanks for your exceptional hospitality, for introducing me to your neighbors and friends, and for bringing me to new places during my stay. I've learned a great deal about farm living, art, food, and horses and I truly appreciate the many conversations we had. I will never forget the baby wombats, the horses, the dogs, and all the animals I've seen or interacted with during my stay. Thanks for being a great teacher and friend. Take good care till we meet again! WWOOFer Genevieve G.
25-04-22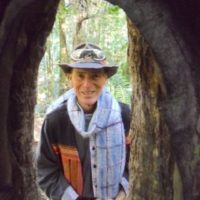 It's been an amazing journey WWOOFing with Host Donny Tilbury, he is not only a great host but a good friend. I really enjoyed working with Donny, and there's always something you can learn from him. Over 2 weeks of Australian country life, I will never forget it! Thank you for everything WWOOFer Chris W.
22-04-22
Are you ready to change your life?