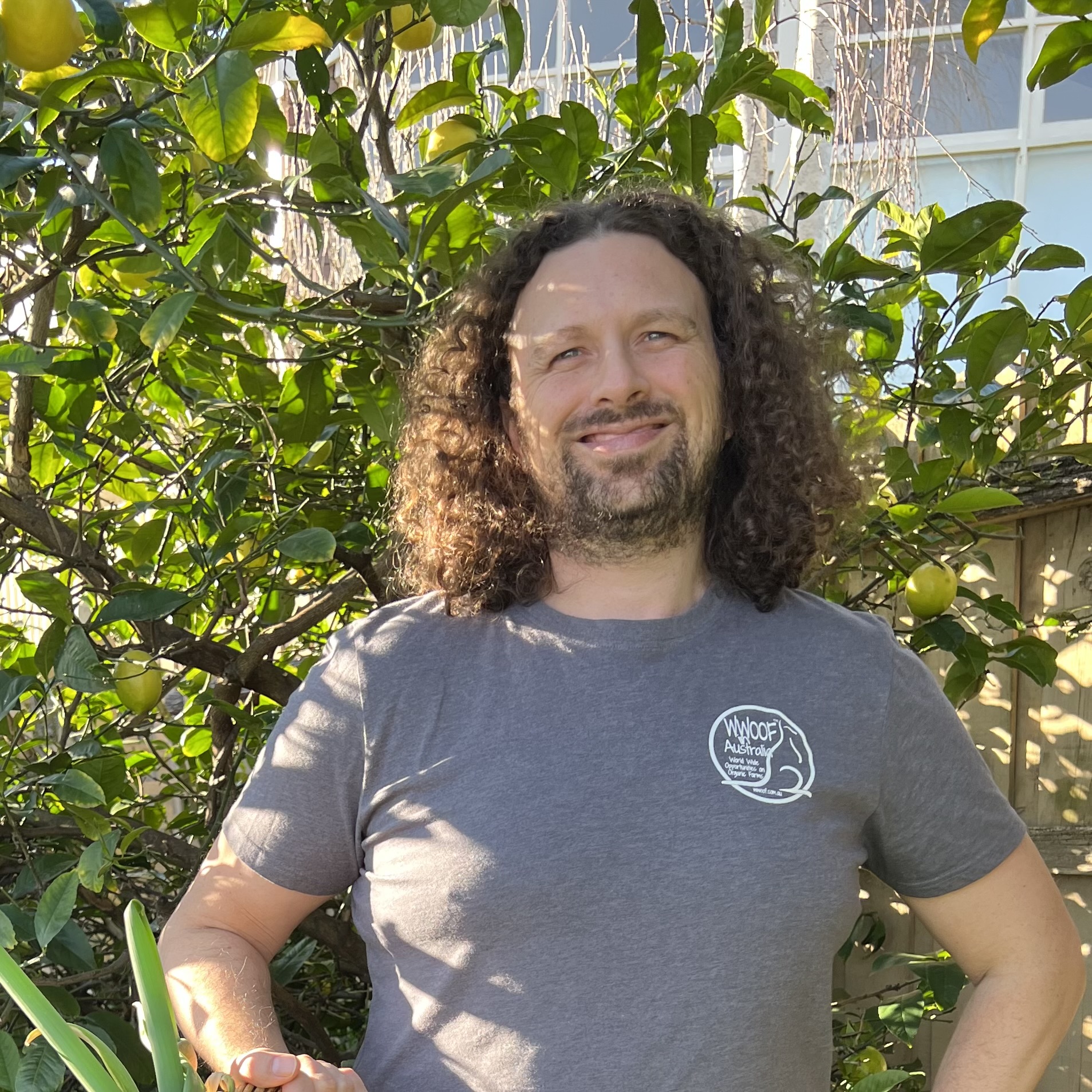 Volunteer in
Australia
for 4-6 hours/day (max 38 hrs/week)
meals & board are

FREE!
WWOOF
World Wide Opportunities on
Organic Farms
Living and learning exchange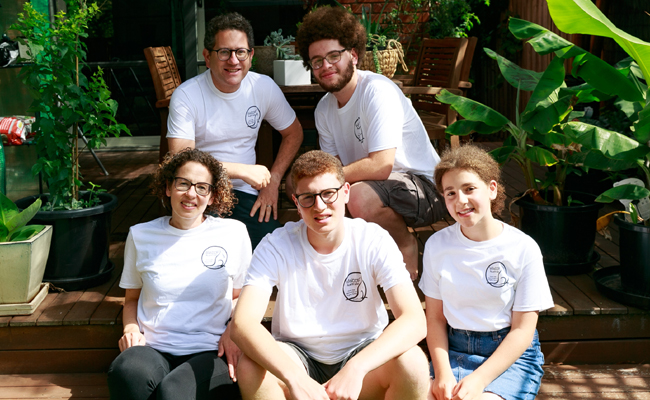 Volunteer 4-6 hours daily (max 38 hours/week to be worked out between you and the Host) living with your Host, learning their organic methods & culture. Get a great workout while volunteering!
Host volunteers on your property, 4-6 hours help daily (max 38 hours/week to be worked out between the Host and the WWOOFer) in exchange for meals & lodgings & teaching your methods.
Volunteering in Australia
Volunteer your way around Australia, living and learning on organic farms for

FREE

!
WWOOF Farms are Essential Businesses and WWOOFers are Essential Volunteer Workers, helping secure Australia's vital food chain during COVID-19.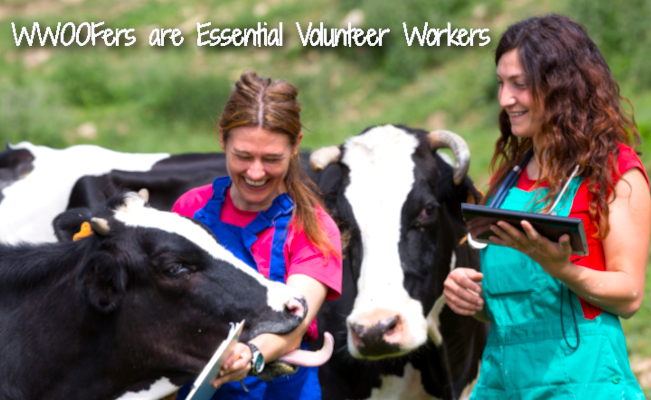 WWOOF Australia offers you…
and why you should choose WWOOFing.
Open Monday – Friday, real people to assist you!
Learn Organic farming techniques first hand from Host Farmers.
Safety – Host farms agree to our Guidelines, keeping you safe.
Complaints? WWOOF acts on all complaints ensuring your safety.
Access Organic hosts Australia-wide needing help.
Learn new skills like milking cows or growing organic vegies.
No experience necessary, just enthusiasm!
Live with locals – experience the real Australia.
EcoTravel reduce your carbon footprint.
Save money and extend your travel budget.
88 days sign-off in Bushfire and Flood Disaster areas!
WWOOF, operating in Australia for over

40 years

.
To preview hosts before joining, use the List search, you will be able to search hosts within each State and see their basic profiles, to give you an idea of the types of experiences you can look forward to as a member.
Joining WWOOF Australia is as easy as 1, 2, 3 – gain access to Organic Host Farms and experience Australia as the locals do. Don't forget your travel Insurance!
1

​
Sign Up as a Volunteer or Host
2 year Volunteer memberships
Single $70 or Dual $120
12 month Host memberships
Host: $30, $50 or $65
Totally talk about yourself, your skills, your likes & contact details, include photos & your location.
3
Search for Hosts or WWOOFers
Search for Hosts or WWOOFers via a Map Search, List Search, or the WWOOF Noticeboard. 
Select
your
WWOOFer Volunteer membership
WWOOFer Volunteer Memberships
Pay by Credit Card or Direct Deposit

WWOOFers help on Host properties Australia-wide & learn about organics.
WWOOFer Volunteer
Single Membership
2 years Membership.
One person only
All WWOOFers are checked by Hosts.
WWOOFer Volunteer
Dual Membership
2 years Membership.
Two people or a family.
All WWOOFers are checked by Hosts.
Select your WWOOF Host membership
Pay by Credit Card or Bank Deposit

Invite WWOOFers to stay and help out & teach your techniques.
Host Farm
Certified Organic
Organic Certification required
12 month membership.
Non-Certified
12 month membership.
Health Care Card Only.
12 month membership.

WWOOF Australia acknowledges the Traditional owners of the land on which we work. We honour the ongoing cultural & spiritual connections, heritage, customs & beliefs of Aboriginal people & pay respect to Elders past, present and emerging.