Dear WWOOFers & WWOOF Hosts,
We are about to launch an update to the WWOOF App. Due to the nature of this facelift, the App is temporarily unavailable in the Apple App Store, for up to to a couple of weeks depending on the approval process.
If you already have the WWOOF App installed it will keep working for a while, however, there will be no updates. Once the new App is available you will need to delete the old App and install the new one, then log back in using your username and password from the website. All your favorites, profile, gallery photos, and messages will appear in the new App.
If you do not have the WWOOF App installed while it is unavailable, simply log into our website. Any changes you make on our website will be reflected in the App when it becomes available.
If you are not sure which App version you have, here are the logos that identify the 2 different App version.                                                                                    
The updated WWOOF App is now available in the Google Play Store!
If you have the old version, please delete it and install this new version for improved functionality. Log in using your USERNAME (NOT YOUR EMAIL) and password you use for the WWOOF Website, if you do not remember your USERNAME please email the office and we will email you back asap. Once you have installed the new version all of your details will appear in the new App.
The old App will no longer be supported and updated.

Here are a few screenshots from the new App
Here is latest WWOOF App tutorial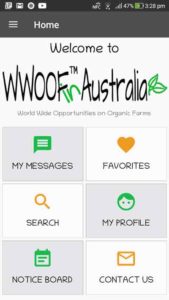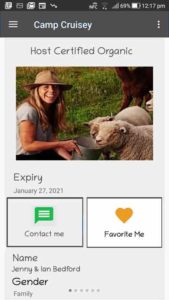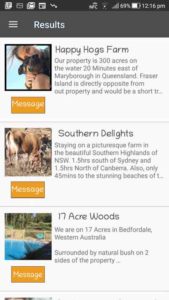 We hope you enjoy using the new App!
Lynette & Traci
The WWOOF Australia Team