By Lynette Vint
Meet our WWOOFer of the Month – Lisann Guldner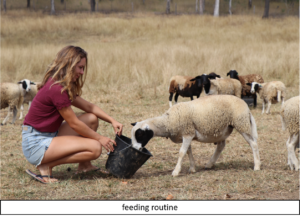 Lisann is 19 years old, and lives in Germany (near Hanover). In her free time Lisannis loves being creative and explore her surroundings – always with a camera in hand, beautiful landscapes are her favorite!
Her plan for Australia was to learn as much as she could, experience the Australian lifestyle and make great memories forever by challenging herself along the way. During her first 10 months in Australia she worked on 19 different farms, now she has just headed back home and stayed a total of 22 Farms!!!
Through WWOOFing she learnt the following:
I cared for bees, chooks, dogs, cats, alpacas, lamas, horses, donkeys, sheep, goats, cattle, pigs and wildlife (including kangaroos, wallabies and different birds). I helped painting, weeding, fencing, tidying up, planting, watering, cleaning, mulching and other jobs. While I was working on a chook-farm, I learnt everything about collecting, washing, packing and selling eggs. I have really enjoyed my time as a WWOOFer. It is a great possibility to experience different farm work, meet great people and see beautiful places! I am looking forward very much to learn even more things.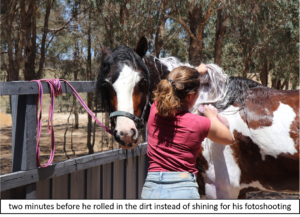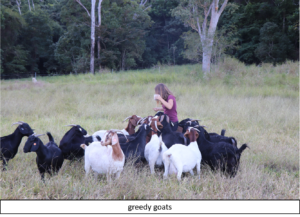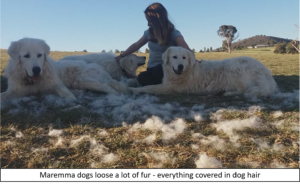 Why she joined WWOOF
I joined WWOOF because I´d like to live and learn on organic farms. I am interested in the environmentally friendly farming methods and animal rearing and care on organic farms and the lifestyle of her hosts. I see WWOOF as a great opportunity to see some beautiful spots around Australia and learn a lot of new things. I have met so many new people and making cultural and educational experiences based on trust.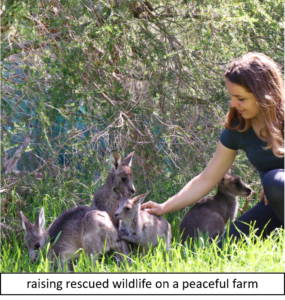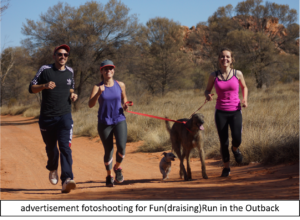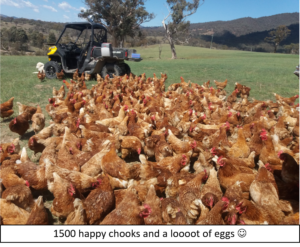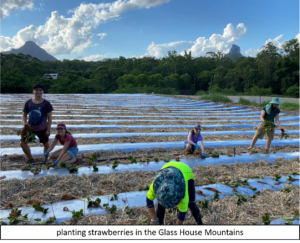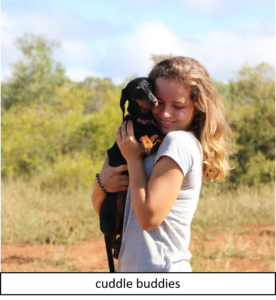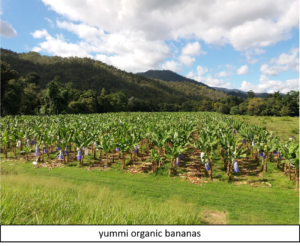 Feedback  from our wonderful hosts:
Lisann was a pleasure to host. She works well and needs little direction once she understands the task. She is a genuine animal lover and notices changes in behaviour once familiar with the animal. She is happy to help with cooking and the chores. Most importantly, she has been trustworthy and reliable. She has been instrumental in providing intensive care for a sick animal on our farm during her stay with us. She has been easy to get along with and has a cheerful personality. Lisann is welcome to stay again.
Lisann German woofer would love to recommend Lisann for work on any farm she is intelligent and easy to work with would love to have her back anytime.
Robbie Collins
Lisann stayed with us for nearly two weeks. We also found her to be a delight to host. She is a keen worker and great fun to work with. In fact, she is not very good at sitting still when there is work to be done. You have to tell her to stop. She joined in on all our family activities and everyone loved her. While here she painted, cleaned up as we moved a houseful of stuff, helped with the bees, weeded and and swept our verandahs, and did any other thing that was available to be done. We would happily host her again!! Enjoy your time with Lisann.
Paula Flemons
Lisann stayed with us for a week and we wished it was longer. She is a delight to have around, always smiling and willing to help with everything. She became part of the family from the day we met her. Lisann helped build new garden beds, preparing planting and mulching, she feed the sheep and cared for the chooks, took the dog for walks and even painted some walls. Thanks for choosing us Lisann, we hope to see you again before you leave or will catch up in Germany one day. Have an amazing adventure in Aus!
Lisann stayed with me for just over two weeks and it was such a pleasure! She is an absolute delight to have around. While she was here, she oversaw the day to day running of the farm, which included the management of new born foals (including one under veterinary care), cared for orphaned wildlife, learnt about and assisted with weed management/habitat rehabilitation and with a keen interest in multimedia, obtained imagery which will be used for marketing purposes. She is motivated, tenacious and keen to learn. Lisann will always be welcome at Ardent!
John and Carol Lilleyman
Lisann stayed with us for nearly 4 weeks, helping us on our 250 acre farm in Canberra. She's hard-working, conscientious, a quick to learn new things. During her stay she collected and packed eggs, worked with the animals (chickens, cattle, poultry, pigs, dogs), and worked in the garden, as well as many other jobs. She was a pleasure to have stay with us, and we would be happy to have her stay with us again.
Lisann stayed with us for two weeks – There is always something to do so it was great to have Lisann here to help us. During this time we worked on preparing the strawberry patch for the summer crops, cleaning cottages in preparation for guests, and tidying up the orchard area. Lisann also assisted with farm chores – ie helping with a range of friendly farm animals, cleaning the hen house, feeding orphaned lambs, etc. We also worked in the forest in preparation for the fire season. Living and working with Lisann was a pleasure. She was diligent in any tasks assigned to her and we would welcome to stay and work with us again.
The organic food movement started in the early 20th Century as an alternative and retrogressive option to the upswing in chemical farming. Throughout the decades, it has been increasingly more and more popular as certain health consequences related to chemical farming have been discovered. Now, in 2020, organic food is more prominent than ever.
I am so thankful for the outstanding hospitality of my hosts and the chance to experience the Australian organic farm life as much as enjoying unexpected adventures and collecting uncountable memories!
Thank you WWOOF Australia to make this possible!!!
If you would like to learn about Organic principles, we have hosts across Australia that are here waiting to share their knowledge with you today!
Not a member? Join here: https://wwoof.com.au/join-wwoof/  All WWOOFer Memberships are now 2 YEARS, so join today!