Meet Elizabeth Reed
 By Lynette Vint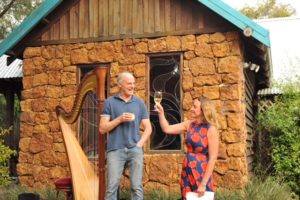 Elizabeth lives in the beautiful town of Gracetown, Western Australia, she joined WWOOF Australia 12 months ago!
I just love catching up with hosts and finding about their journey and lifestyle, so here is what Elizabeth had to say.
Can you tell me a little about your background and how did this idea come about?
 After completing my Viticulture and Oenology degree I spent 7 years jumping hemispheres working vintages in countries from Bordeaux to Barossa and Spain to Tasmania. In 2010 I established the Flor Marché brand starting with 1 tonne of grapes from the Porongurups and two barrels of Shiraz from Mount Barker. Over the past decade, I have extended this range to include Sauvignon Blanc, Chardonnay, Trebbiano, Grenache, Pinot Noir, Shiraz, and Cabernet Sauvignon. In 2017 I took over the lease of a 2 hectare Cabernet Sauvignon vineyard in Cowaramup planted in the late '80s. This vineyard is managed organically with no chemicals. In 2019 I harvested 1 tonne of grapes from the vineyard and in 2020 this increased to nearly 4 tonnes.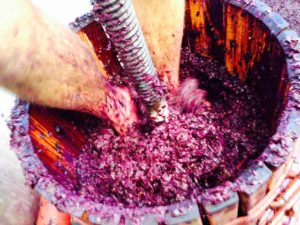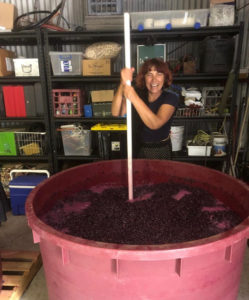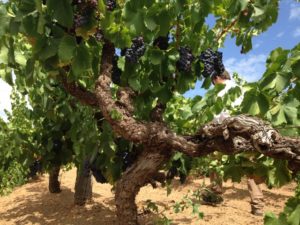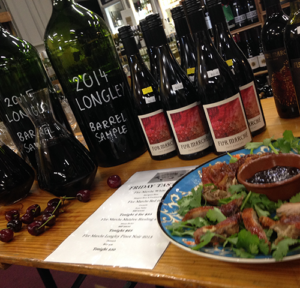 I confess I love a glass of good wine, but do not know the industry at all but I have always been fascinated, do you have any advice for any young inspiring entrepreneurs out there that would love to venture down this road.
The best part of what I do is growing my own grapes to make wine. The vines are like my children and watching them grow and flourish during the growing season gives me great pleasure. In the winter months, I keep rams in the vineyard who manage the grass and a lone guinea fowl who supposedly manages the weevils.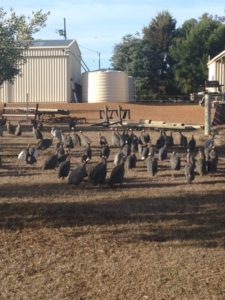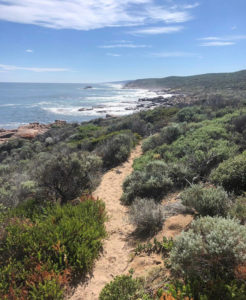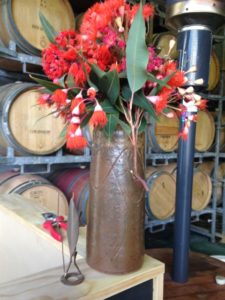 Are your wines all Organic?
 All my wines are made naturally, without any chemicals or additives. I rely on natural yeast from the vineyard and fermentation – converting the sugar to alcohol – is one of nature's most simple and complex processes converting beautiful fruit into a beautiful wine.
When WWOOFers stay with you, what will they be doing on your property?
There is always work to do in the vineyard from pruning to training and trimming to harvesting. I also live on a beautiful large rural property where there is always wood to collect, chooks to feed, and a big dog called Moses who loves to swim in the dam and chase kangaroos.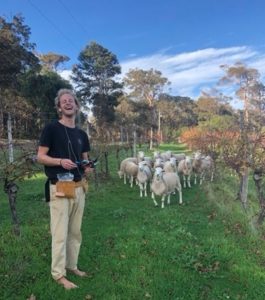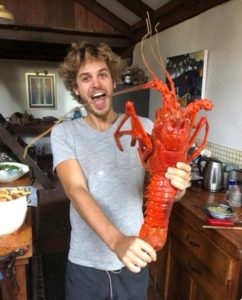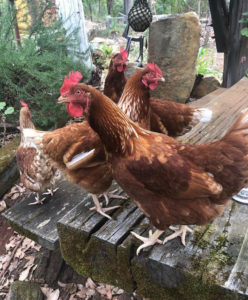 Describe where you live.
 I live in one of the most beautiful regions on the planet. I am surrounded by eucalyptus trees, banksias, and many other natives. At the end of the road is the beach and from here there are sweeping views of the rugged and majestic coastline where you can swim, surf, dive, and catch fish and abalone. Paradise. I live in a beautiful old house built by the Junipers back in the '70s. It is beautiful jarrah and stone and a real privilege to live here.
How many WWOOFers can you take at one time and what is the best time of the year to visit you?
 I have two rooms available that would suit a couple and a single – so three persons.
Can you describe a typical business day for you?
 My work is seasonal so depending on the time of the year I split my time between the vineyard, winery, cellar door (only open on weekends). I am also working on a new project making non-alcoholic spirit. I distill botanicals such as juniper, ginger, star anise, cassia cinnamon, lemon myrtle, and others to make a complex and flavored non-alcoholic beverage. I need help with this project as it is in its infancy and an exciting new venture.
Outside of work what do you like to do?
I love to free dive, mosaic, cook, have friends around for dinner, and throw banquet events collaborating with chefs, musicians, and other creatives.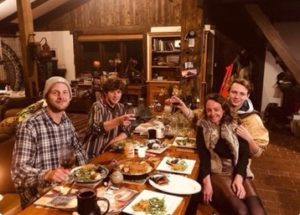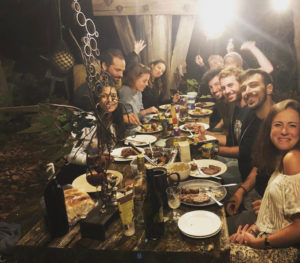 Is there anything WWOOF Australia can assist you with?
Getting more WWOOFer's to come and visit!
If you would like to learn about the Winery industry, spend time WWOOFing with Elizabeth, then reach out to them through the messaging system within your WWOOF profile!
Not a member? Join here: https://wwoof.com.au/join-wwoof/  All WWOOFer Memberships are now 2 YEARS, so join today!