By Lynette Vint
Meet John and Kirsty from All Foods Farm today,
All Foods Farm is situated in Buffalo, South Gippsland , Victoria. The farm has been operating since 2004 and is run on sustainable agriculture and permaculture principles, with emphasis on organically grown, fresh produce.
As sustainable property we grow a wide variety of fruits and vegetables, mostly as older styles and heritage varieties. With a mixed orchard of apples, pears, stone fruits and berries we supply our customers with fresh, seasonal produce that they rarely get to experience when shopping at any large scale supermarket. In the picking season for fruit we attend local Farmers markets. Our current project is establishing our shop frontage directly from the property.  We are a bit more than a hobby farm, but not quite  a commercial farm.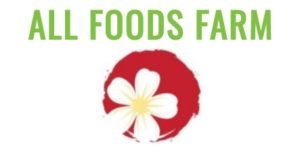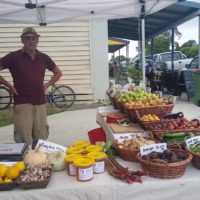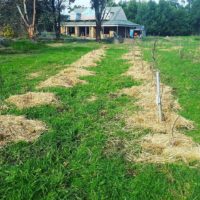 The concept for  All Foods Farm occurred when the small block in the outer eastern suburbs of Melbourne, where we (John and Kirsty) lived, became increasing limited in size for all the fruit trees, animals and vegetables that we wanted to grow and keep.  So there was a joint decision made for a downshifting change to rural living, while also making a smaller ecological footprint on our finite resources, which we are both passionate about.  After several years looking for the ideal property that ticked a lot of the 'want' boxes we settled on the 14 acres of land in the small town of Buffalo, between Meeniyan and Fish Creek. Knowing that we wanted to grow a range of fruit and vegetables without to much difficulty, where the climate of South Gippsland, with it's high rainfall and good soils was ideally suited.
Over the past decade we have carefully selected a range of fruit tress, primarily apples, plums and pears. These trees were grafted by John and grown on the property and a small orchard with just over 300 trees and growing, has now been established. There are also a selection  of other varieties of fruit in smaller quantities, such as blueberries, figs, fejioa, citrus, apricots, nectarines, cherries and currents.  As many of these trees have been propagated on the property, it has allowed them to be ideally acclimatized to the area.  Also, I have been  able to breed a range of rare breeds poultry, something that was impossible in Melbourne with it's no roosters rule.
John also keeps over 20 beehives on the property and at a friends property in Tarwin Lower, these help pollinate the orchard and the honey is  sold at the local Buffalo General Store, and is extremely popular.
After the completion of the straw bale home, a small shop front will be added to the property for local and tourist traffic during peak picking seasons. This should be just in time for the young orchard to be fully established and a large range of over 40 different apples, 20 different plums, 20 different pears, berries, figs, eggs, honey and some vegetables to be sold at the farm gate of All Foods Farm.