Written By Lynette Vint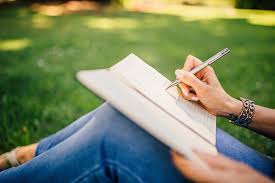 "Isolation" What a great time to dream, plan, and implement.
I wish to challenge the notion of dreaming. I wrote an article last week "Time to Look Within". I thought I would throw that into the ring for discussion especially for those Hosts and WWOOFers that are together at this moment in time, a historical one, let's face it!
I have spoken to many Hosts over the past 3 – 4 years, and I encourage them when they are building their Profile on our website, to write about 'their dream', write about what they are hoping to build or create on their property with their WWOOFers. Share the dream.
Now that I reflect back, the core of every discussion seems to be around enterprise and sustainability.
What is enterprise and examples?
noun. The definition of an enterprise is a project, a willingness to take on a new project, an undertaking or business venture. An example of an enterprise is a new start-up business. An example of enterprise is someone taking initiative to start a business.
What is Sustainability?
Noun Sustainability is the ability to be upheld, or the quality of being aware and protective of the natural resources and environment during economic and population growth.
 I also believe Financial Sustainability is very important and maybe during these times of ISOLATION it's a great chance to stop and REFLECT about your lifestyle and if you own a business then this is part of your lifestyle.
I always try and look at the positive side of things. I understand isolation can be very hard for many people, particularly right now in this unusual environment. Now more than ever is the time to reflect, research, and reach out to others.
It could be a time to research new farming practices, develop a new business plan, look to other sources of income. This could be with the product you currently have (how else can this be used?). What markets haven't you looked into? Maybe it's the right time, maybe some of us are forced to take this direction, don't fight it. Don't be afraid of change, others will beat you to a new product or take your product and market it in a way you had thought about but didn't have time.You do now, don't be afraid to dream.
For those Hosts out there with WWOOFers in your home, remember they have dreams. Let's face it, some have travelled from the other side of the world. It's now time to open up discussion. Talk about what you do and why you are doing it. Ask them what they think about what you do. The hardest thing for most of us is not receiving the answer we want, we are afraid of unheard truths, we shouldn't be, we should be using this time for new ideas to develop either in business, lifestyle or both.
This can work for both the Hosts and the WWOOFers sharing these times together, we have a lot of experienced Hosts out there, many teachers in their field. Many of our Hosts have changed their practices and even their product/products as the challenges of life were thrown at their feet.  WWOOFers use this time to ask questions ,as they could be life changing. Never underestimate the outcomes of isolation.
It's a time to share dreams and knowledge, I really see this as a time for change in so many ways. We can either use this time to dream about having the time to do it. But we both know, you now have the time to dream, or are you going be left dreaming in time?
Sourced: https://www.yourdictionary.com/enterprise & https://www.yourdictionary.com/sustainability