kathleen Cameron Host https://wwoof.com.au/members/vm161/
I spoke with Kathleen last week as she has been a WWOOF Host for the past 12 years I asked her a series of questions;
 Why do you host:  Well practically any farm in the whole world would benefit from Woofers.There's always some extra jobs that need help. I consider being a 'hobby farmer' quite a luxury – all the fun without the challenge of making our living from the farm.The company of young people coming & going, hearing their ambitions & dreams, I think it is important to keep in touch with the next generation.
I do enjoy Geography & English – so it's fun to meet travellers from all over the globe and I love to play scrabble – we don't score and I let WWOOFers have double the tiles (letters).  This English word game is often a prompt to launch yet another conversation… I also enjoy cooking. We're nearly up to welcoming our 100th woofer – I have some celebrations in mind.
Before WWOOFers arrive I prefer to send through an Advice to Potential WWOOFers Form that I created.  If one is more prepared of our expectations and if a potential WWOOFers doesn't like the sound of us – then we are both better off if they choose elsewhere – we have had only joyful experiences.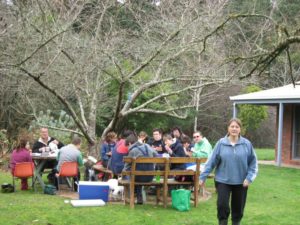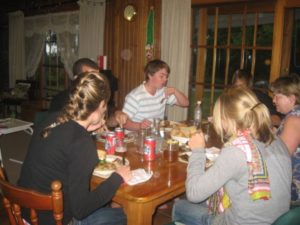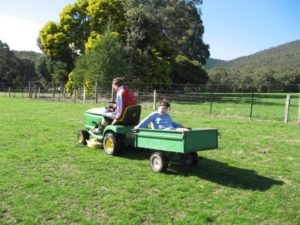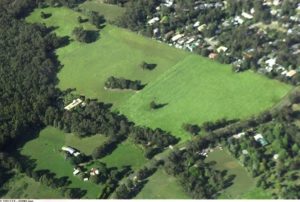 What been your best experience?  Last year a Chinese WWOOFers in his feedback page – wrote "Utopia"  Well I could've cried.  It is so nice to have an appreciative WWOOFers who loved everything we offer. Mature age WWOOFers are so full of life experiences & stories!  At Christmas a letter arrived with a special thank you from two German ladies who were a delight. I offer bread making and some particularly choose us because they'd like to learn.  Some have difficulty with reading the printed recipe – just means the chooks eat well if there is a failure!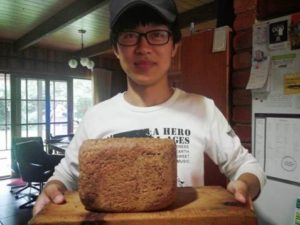 I had one Korean who had already spent a month in a Sydney 'classroom' trying to learn English grammar for a cost of $1500 – he said one week with me working as a woofer improved his English much more and he enjoyed also learning "slang"! I wickedly enjoy teaching a bit more than they could learn in a strict English class!
WWOOFers from most countries: Overall since 2008 –  18 We have welcomed WWOOFers from: Australia, Canada, China, Belgium, England, Denmark, France, Germany, Hong Kong, Holland, Italy, Japan, Malaysia, Singapore, Scotland, Switzerland, Sweden, South Korea, Taiwan and USA.
Wwoofing is now MY way of life – we may not get many each year, sometimes months in between.
My husband prefers to consider himself 'semi-retired' and doesn't take kindly to my list of jobs.  Originally he used to consider WWOOFers an intrusion into our already hectic lives – but now he appreciates the help he can get with our sheep or cattle 'big jobs' and he's not annoyed at all the little jobs around our farm that I see and prioritize when he doesn't want to see!  We have become more relaxed with our own coming & goings – the WWOOFers do not need to be supervised 24/7
On the last day before a WWOOFers departs, I invite them to cook a simple meal from their home country.  I purchase the necessary ingredients and invite them to use the kitchen – my night off!  Well I have received mixed responses – some point blank claim not to be able to cook!  Some have had Mum on the mobile phone instructing as they cook, and others have relished the opportunity to show off the food they love!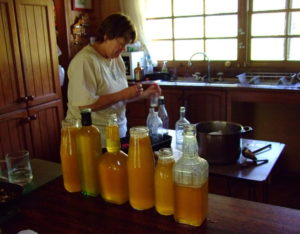 I have enjoyed this opportunity to summarize our WWOOFing experience and to write an overview.  Once I have completed hosting our 100th WWOOFers (soon) I intend to fully write a book of our fun WWOOFing times – I have the registration pages of every WWOOFers we've had with notes on the back as to the jobs we did, meal they cooked, and anything noteworthy about their visit.
So that's another project for 2019.
Kathleen Cameron