November 4, 2017 at 12:29 pm
#31491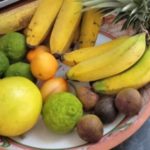 Jane and Des
Participant
I know WWOOF meant well- but I cant see the point in making a web-site that is difficult and confusing to use.
For example, I cant find an equivalent to the place where I could see how many potential WWOOFers had looked at my posting.
And why have Notice board, Messaging and Forum.
Please think through whether the tools are 1. useful or 2. confusing. If confusing, please don't feel obliged to use them. Simple IS better, especially as many WWOOF hosts are NOT IT-savvy and NOT easily able to interpret IT-speak.
Please consider if change is being implemented for the sake of change or to make the web-site clearer to ALL users.