Travel Safe
With travel restrictions and boarders on the verge of opening soon, why not get your WWOOF membership today and start planning your Gap year around Australia?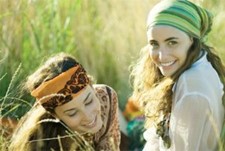 Dream again, and start planning, living and learning life skills that will have you to be job ready for when the time comes. WWOOF Australia has been introducing Gap year Students to our varied hosts across Australia for 40 years.
Instant access to a network of organic farms with transparent profiles for you and your parents to read and reach out to through our safe messaging system.
Real friendly and helpful in-person staff, available to answer your questions or your parents' questions if needed.
Unlimited farm visits and memorable experiences for 2 years!
Farm reviews and ratings from other WWOOFers.
Online forums and notice board, where you can learn about immediate WWOOFing opportunities, connect with farmers, foodies and fellow WWOOFers, and ask for tips and farm recommendations!
WWOOF Australia comes with 40 years' experience
We have Hosts with separate accommodation, great for self-isolating. (If required)
Did you know that 103 of these WWOOF Hosts offer long term opportunities
Still studying?  Don't worry we've got you covered. Online or Distance Learning and Working Remotely is becoming the New Normal in the wake of the COVID-19 Pandemic. Hosts who are happy to Host WWOOFers and facilitate Distance/online study or Remote work, during WWOOFers free time, will open doors to long term WWOOFer placements, so WWOOF Australia has developed some Guidelines for Hosts and WWOOFers to help them implement this. We have added a searchable field in the Host Profiles so Hosts can indicate if they would like to invite WWOOfers to Study and/or Work from their property. Filter for these hosts on member only Map search and List searches.
Above all, with each host experience you will gain friendships for life and the required skills to see you through life's wonderful journey.
Here is what some of our WWOOFers have to say;
"I joined WWOOF as it is an alternative way to travel discovering new places and people along the way.  It really is a unique opportunity to get out into the Australian countryside and experience Aussie culture while learning about organic farming and how to live sustainably on the land. Others, backpackers who I have met along the way, recommended it as a very worthwhile experience, so I thought I would give it a go and am loving it so far." Clare
"There isn't much more that can be said beyond all the raving reviews below. This was my first WWOOFing experience and I had a wonderful time over the 5 weeks I spent at Amberly. I was a Canberra local experiencing Canberra from a whole new perspective. John, Carol and Elise were warm and welcoming hosts.  I felt like part of the family, experienced a diverse range of work and was grateful to learn so much from the Amberly team. Adored all the gorgeous farm animals. Tasks included collecting and packing eggs (and selling eggs at the market, before lockdown), fencing, weeding, feeding chickens, dogs and cows, and gazing adoringly into the eyes of newborn calves. Also did some tree planting, mustering, installed a tap, filled in ditches, laid cement, helped with the spring cleaning in the shed and garage. Plenty of leisure time and things to do: I enjoyed playing lots of piano at the house and exploring the local nature reserves. Great food and compelling conversations. I learnt a huge amount in terms of farming knowledge, practical skills, and different ways to see the Australia on a budget."-Cleo
So what are you waiting for?
Preview hosts before joining, use the List search, you will be able to search hosts within each State and see their basic profiles, to give you an idea of the types of experiences you can look forward to as a WWOOF member.
You can purchase Gift Certificates from our WWOOF Shop  OR click on the membership of your choice below and get started!
What a Great Christmas Gift