VOLUNTEER IN AUSTRALIA
Join 1000s of other WWOOFers (volunteers) experiencing Australia with the locals.
What is WWOOFing?
Travelling Australia, volunteering for 4-6 hours per day while living and learning on an organic Host property.
Mission Statement
WWOOF is a worldwide movement linking volunteers with organic farmers and growers to promote cultural and educational experiences based on trust and non-monetary exchanges, helping to build a sustainable global community.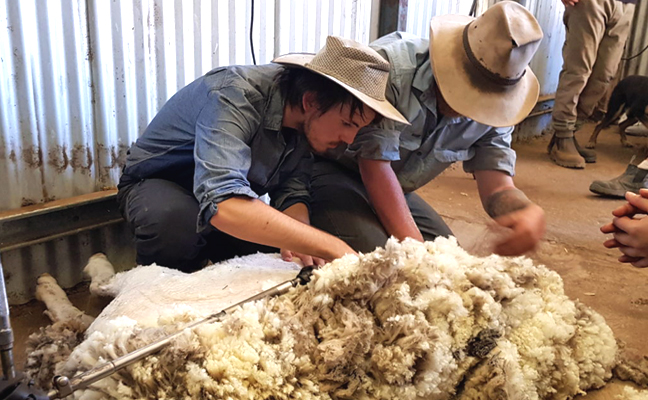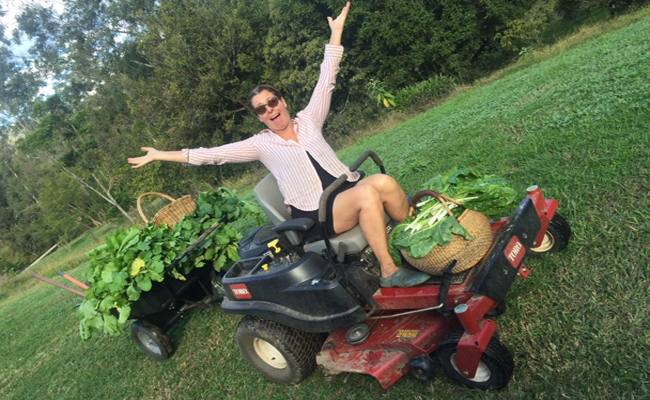 Opportunities to LEARN
Organic, Bio-dynamic and/or Permaculture methods.

To grow your own food.

The importance of sustainability & where your food comes from.

About life in Australia, living with locals.

A diverse range of practical skills

Practice your English conversation.
Join a community of around 4000 members
Connect to Host Farms and other WWOOFers on the Website or Mobile App.
Website Profile
Create your own unique Profile, showcasing your enthusiasm, skills and personality to Host farms.
Follow Hosts
Found a potential Host Farm? Save them to your Favourites, access them online or offline.
Instant Messaging
Contact Hosts in real time with Instant Private messaging as well as Member Forums and Notice Board.
Images
Upload your favourite pics to your Profile photo, cover image and gallery.
Dual Membership
Save money by signing up with your partner, travelling companion or family on a Dual Membership
.
Mobile App
Download our free Mobile App and search for Hosts, or connect with other WWOOFers in Australia.
Map Search
Use the intuitive member only Map search to find Hosts nearby or anywhere in Australia
List Search
Use the List Search to find Hosts in a particular State or anywhere in Australia, filter searches for interests, type of farm, accommodation, length of stay etc.
Non-members can also use this search to look for hosts and see their basic information, members can see contact details, detailed profiles and map locations.
Member Reviews
See Reviews of Hosts on their Profiles and leave your own Reviews of Host Farms you've visited.
Loving our Canadian WWOOFer
We loved having Candy Tsang from Canada, WWOOFer i16/16077, staying with us. She was really into farming and The environment around us. The alpacas are always a treat as they are a very inquisitive when… Read more "Loving our Canadian WWOOFer"
Search for Hosts using our Website or Mobile App
Connect with Host Farms directly or team up with other Volunteer WWOOFers and share your experiences.
More about WWOOFing...
WWOOF Australia was established in 1981 and is 100% Australian owned and run. It is part of a worldwide WWOOF volunteer and cultural exchange movement.
Each country operates independently, with its own lists of WWOOFers and WWOOF hosts.
Membership is for one (Single) or two (Dual) Volunteers for 2 years. Families can also join on a Dual membership.
Host profiles provide members with names, contact details, a description and map location of each host property with reviews and photos, as well as the skills you can learn and the kind of living arrangements and types of meals provided.
To preview hosts before joining, use the List search, you will be able to search hosts within each State and see their basic profiles, to give you an idea of the types of experiences you can look forward to as a member.
Our hosts practice sustainable land care: organics, bio-dynamics or permaculture.
Choose the host that interests you, contact them and offer to help out. Volunteer for 4 to 6 hours each day (schedule of days and hours to be arranged with the Host prior to your arrival) and in return you will live with your host, often in their home. Your food will often have been grown on the property.
WWOOFing is a hands-on way of learning about organic farming and environmental rehabilitation, but that's not all.
Leave the tourist trail and see the real Australia, visit unique places off the beaten track, meet the locals, save on travel expenses, add skills to your resume, improve your English and offset your carbon travel footprint at the same time!
WWOOFing is one of the most eco-friendly ways to travel.
We strongly advise WWOOFers to ensure they have adequate Travel insurance and medical cover to suit their needs. The cost of ambulance transport and hospital admissions in Australia is VERY expensive. Get a Free Quote here.
Joining WWOOF Australia is as easy as 1, 2, 3 - gain access to Organic Host Farms and experience Australia as the locals do. (Don't forget your Travel Insurance as medical services in Australia can be very expensive!)
2 year membership: Single $70 or Dual $120
Totally talk about yourself, your skills, your likes & contact details.
Search for Hosts via a Map Search, List Search, or WWOOF Noticeboard.
Select
your
WWOOFer Volunteer membership
WWOOFer Volunteer Memberships
Pay by Credit Card or Direct Deposit

WWOOFers help on Host properties Australia-wide & learn about organics.
WWOOFer Volunteer
Single Membership
2 years Membership.
One person only
All WWOOFers are checked by Hosts.
WWOOFer Volunteer
Dual Membership
2 years Membership.
Two people or a family.
All WWOOFers are checked by Hosts.
Visa  information as well as some History and background as to what WWOOF is all about.
What is a WWOOFer?
A WWOOFer is a volunteer WWOOF member.
COVID-19 Coronovirus and WWOOFing
COVID-19 Travel and Social Distancing restrictions, WWOOFers may not be able to find Hosts until restrictions are lifted. If so, contact us to extend your membership for free. If your travel plans to Australia are delayed due to the COVID-19 coronavirus after joining WWOOF. Please send us your new travel documents along with your WWOOF membership details. We will happily extend your WWOOF membership for 12 months from your new travel date at no charge.
WWOOF Australia has written to the Government to request definitive information for Hosts and WWOOFers in regards to the legality of WWOOFers traveling to, and staying with Hosts. This is the response we have from the Minister for Agriculture. There is also additional information on the Department of Agriculture website.
We recommend all WWOOF members comply with the current COVID-19 Pandemic restrictions. The Department of Home Affairs website has Information for visa holders about  Staying in Australia  during the COVID-19 Pandemic as well as COVID-19 Frequently Asked Questions.
If you do have any flu like symptoms, please seek medical attention and self isolate immediately, there are large fines in place for anyone who does not self-isolate if required to do so.
Hosts will be very appreciative and understanding if you contact them to cancel a planned visit to their property after being required to self isolate. Do not visit hosts if you suspect you may have come into contact with this virus, or have symptoms.
Each Host will have their own COVID-19 plan to minimise the risk of infection for their family and any WWOOFers who visit. Some Hosts may decide not to invite WWOOFers for a while to ensure the wellbeing of their family, or have decided to self-isolate their property. We have asked them to block out their calendar as unavailable if this is the case. Please be respectful of their decision if they ask you to change plans at short notice for this reason. If you do visit a host and become unwell, we recommend hosts have a plan to ensure they are able to isolate anyone who becomes unwell. We also recommend bringing your own supply of hand sanitiser and masks.
The Australian Government Department of Health has prepared a

 Series of Coronavirus Resources 

including the following:

Anyone arriving in Australia from overseas will be forced to self-isolate for 14 days, Anyone showing symptoms, or who has been in contact with anyone who has tested positive must also self isolate for 14 days. Many States within Australia have closed their borders, National Parks and Camping Grounds have been closed.

Tourism Australia also has comprehensive COVID-19 Information for Travellers and Australians which is being updated daily.

If you are concerned you can call the National Coronavirus Helpline for information and advice about COVID-19. If you require translating or interpreting services, call 131 450.

National Coronavirus Helpline. Call this line if you are seeking information on coronavirus. The line operates 24 hours a day, seven days a week.Tel: 1800 020 080
How do I pay?
We offer payment by most credit cards or Bank Deposit (EFT).
If you pay by credit card your Account and Profile are active immediately.
If you pay by Bank Deposit (EFT), your access is restricted until your payment clears.
If you live outside of Australia and wish to pay by Bank Deposit, please contact WWOOF Australia for alternative arrangements, as overseas banking fees are expensive.
Which Visa do I need to WWOOF?
Please note that due to the COVID-19 Pandemic Australian borders are currently closed. For International travellers who are currently in Australia, the Department of Home Affairs website has Information for visa holders about Staying in Australiaduring the COVID-19 Pandemic Please see: COVID-19 Frequently Asked Questions.
You must arrange your entry visa to Australia before you join WWOOF.
Memberships will not be refunded if you cannot obtain an entry visa. WWOOF Pty Ltd and WWOOF hosts cannot assist with travel costs or visa applications or letters of invitation, so please do not ask.
The Australian Department of Home Affairs has information about visas, these are some visas that allow WWOOFing:
For all of the above visas, please see the Department of Home Affairs website for conditions, or if you need to talk to someone, by phone, Monday – Friday 8.30am – 4.30pm on 131 881
*Visitor Visas (Tourist)
On Visitor visas any work must be genuinely voluntary and must be work that would not otherwise be undertaken by an Australian resident and MUST be done for a Not-For-Profit entity, such as a Hobby Farm. If you are entering Australia on a Tourist visa it is essential that you have Tourist style accommodation booked for your first few days, and have plans for tourist activities, WWOOFing must not be the main reason for your visit to Australia.
WWOOFers on Tourist visas who prearrange to stay on Commercial Farms can be refused entry to Australia as their visa conditions do not permit work. If you do prearrange any WWOOF Host visits, ensure they are Hobby Farms.
In most cases WWOOFers on Tourist visas want to be doing something useful, learning about organics and permaculture and getting to know some real Australians. This is much better suited to the pace and lifestyle on non-commercial WWOOF Host properties, where they are generally treated as part of the family. They still live with the hosts, but the hours are generally less formal and as the property is not generating an income the Hosts are far less likely to be paying someone to help around the property.
There are a large number of non-commercial and hobby farm WWOOF hosts in the program to choose from and the list search allows you to select hobby farms as you search for a host..
Home Affairs say this about Visitor Visas - Tourist stream:
This visa lets you:
visit family or friends

be here as a tourist, for a cruise or for any purpose except business or medical treatment
You can study or train for up to 3 months in total on this visa. But if your main reason for travelling to Australia is study, a student visa might be more appropriate.
You can't work*.
*Volunteering is not considered work by Home Affairs, who define volunteering as follows:
Volunteer work is work that:
is unpaid (you can be provided with meals, accommodation or out-of-pocket living expenses)

would not otherwise be done by an Australian for pay

is short term
is incidental to your visit to Australia
is done for a not-for-profit organisation

benefits the community
The Visitor visa does not offer the wide scope of options that are available to those who are holders of Working Holiday or Work and Holiday visas which both permit paid work as well as volunteering.
WWOOFing (Volunteering) IS allowed on ALL Working Holiday Visas
The Department of Home Affairs say: "In recognition of the many legitimate and worthwhile agencies that employ volunteer workers to deliver valuable community services, Working Holiday visa holders will still be able to perform volunteer work should they wish to do so. The work will simply *not count towards eligibility for a second visa."
*The exception to this is below, please see Bushfire Disaster Recovery Information.
For details, see:
Breaking News, February 2020
Bushfire Disaster Recovery volunteering now qualifies for 2nd and 3rd Working Holiday visas.
Following Blaze Aid and WWOOF Australia making representations to Government, on the 17th of February the Federal Government announced an initiative allowing volunteers in Bushfire Disaster areas to qualify for second and third Working Holiday visas.
WWOOF has developed a Volunteer Bushfire Relief Form in consultation with Border Force, for WWOOFers to use for their visa extension application, as confirmation of the volunteer work they have done. Border Force have approved regular WWOOFing hours of 4 to 6 hours a day, maximum of 38 hours in any 7 days for this purpose. Hosts need to fill this form in to confirm the type of help they have had and the dates the WWOOFer has stayed with them. Hosts must keep a copy of this form with their completed Guestbook page for each of these WWOOFers.
The main criteria for this volunteer work is that it has something to do with bushfire recovery, this can include all aspects of getting your farm back on track. There are links at the bottom of the WWOOF volunteer form to Border force website and more information
Border force have also added extra types of construction work that will qualify as specified work:
Specified work in disaster affected areas 
Construction work can be vital in helping regional disaster zones, such as those affected by flood or bushfire, to rebuild and recover from disaster. Working Holiday visa holders who conduct construction work in eligible regional areas of Australia following disasters can count the work as specified work.
Examples of construction work that qualify as specified work include:
demolition of buildings, trench digging, land clearing and earth moving

residential and non-residential construction or renovation/repair, including of roads, footpaths, bridges, parking lots, fencing, railways, dams, irrigation systems, sewage and storm water drainage systems.
Bushfire recovery work means work undertaken, including work undertaken on a volunteer basis, to assist with bushfire recovery efforts in an area mentioned including:
(a) construction, farming, or any other work in association with recovery or restitution of land, property, farm animals or wildlife; and (b) providing support services or assistance to people living, working or volunteering in the affected areas.
Bushfire recovery work carried out after 31 July 2019 on WWOOF Host properties located in any of the postcodes listed on the Home Affairs webstite is eligible specified work for the purpose of a second or third Working Holiday (subclass 417) visa.
STUDENT Visas
Student visa holders may volunteer for not-for profit (hobby farms) as for Tourist visas, or they can volunteer on commercial farms for up to 40 hours per fortnight as part of their paid work allowance.
For details see:
IMPORTANT NOTE: Home Affairs change the rules from time to time about what activities are allowed on these visas, it is important to confirm with Home Affairs that the type of visa you apply for does allow volunteering in exchange for food and accommodation. WWOOF does NOT have any influence over Home Affairs, and they do not advise WWOOF if they alter the Rules, the most current information is always on their website homeaffairs.gov.au
For more information, see the WWOOF visa PDF
Travel Insurance
We require all WWOOFers to have adequate Travel Insurance to ensure they are covered for any eventuality that may occur while WWOOFing. Medical treatment, hospital admissions and Ambulance transport in Australia is extremely expensive for visitors from other countries, so medical insurance is essential. Many Travel Insurance policies do not cover volunteers, so we have sourced a Policy that does cover volunteering to make this easier for WWOOFers.
For details of the Travel Insurance Policy, see the Product Disclosure Statement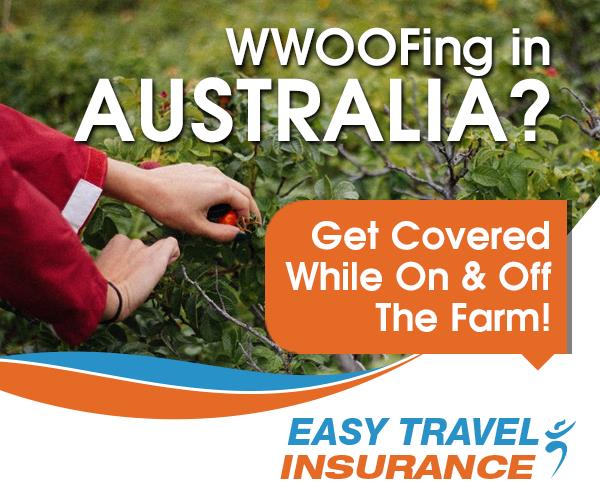 How do l join WWOOF?
Join WWOOF online at wwoof.com.au for instant access to WWOOF hosts all over Australia.
Join WWOOF by phone, call WWOOF 03-5155-0218 during Office hours 9:00am to 4:30pm Monday to Friday, have your credit card handy, or ask for our bank details and we will activate your membership as soon as your payment clears our account.
Membership fees are $70 for one person or $120 for 2 people  for 2 years
What does my WWOOF Membership Include?
Support from the friendly staff at WWOOF Australia by phone during Office hours or by email.

Full access to WWOOF hosts Australia wide.

You will live with your host, either in their home or on their property, in exchange for your help on WWOOF host Properties Australia wide. All meals will be provided by your host.

Full access to the WWOOF Website and App, including member only Map searches, Noticeboard and Forum.

Advertise on the WWOOF Noticeboard for a host or travel companion

Message Hosts or WWOOFers from the website or App

Opportunities to learn practical skills.

Meet real Australians, spend time being part of their lives.

Cultural exchange experience.
NOTE: We strongly advise WWOOFers to ensure they have adequate Travel Insurance and medical cover to suit their needs.
How long do I have to Volunteer per day?
WWOOFers volunteer for 4 to 6 hours each day* for their host in exchange for living with the host, either in their home or on their property, all meals, social engagement and the host also shares their knowledge and practical organic techniques.
Hours can be flexible and differ from host to host as well as from season to season. Many hosts are happy to arrange WWOOFers hours to allow for days off and time for sight seeing.
*A maximum of 38 hours in any 7 days. It is important to discuss this with the host prior to your arrival. WWOOF Hosts sometimes work weekends so you might be required to volunteer on those days too.
Can I WWOOF with a Pet?
If you plan to WWOOF and take your pet with you it is vitally important that you make this clear in your Profile and advise Hosts of this on first contact, to ensure they are happy to host you with a Pet.
If you are travelling with a pet, please understand that Hosts who have animals of any kind on their property may not agree to Host you. It is perfectly acceptable for hosts to stipulate No Pets in their Host Profiles and refuse to take WWOOFers with Pets. This is for the safety of your pet and for the safety of the animals on the Host property.
If you travel with a pet, your pet is entirely your responsibility while on any host property. You must ensure it is kept under control at all times.
We have had an incident on a farm when a WWOOFer travelling with a pet dog allowed it off the leash and it was attacked by a working dog. This resulted in the pet being injured, unexpected vet bills, as well as the Host, the WWOOFer and the pet all being traumatised by the experience. The pet will recover, but this may have been avoided if the host had insisted the pet be kept on a leash and not had it in the same area as working animals. Pet dogs have also been known to chase chooks and cause grief for both the Host and WWOOFer.
If a Host does not have any animals on their property they may be happy to host WWOOFers travelling with a pet. We ask them to be be very clear about setting ground rules to ensure everyone is clear about what is and isn't ok.
Please be aware that farms can be very dangerous places for pets, some of the potential dangers to unrestrained pets are snakes, crocodiles, kangaroos (who love to lure dogs into dams and drown them), wombats (who will lure a dog into their burrow and crush them) and other dangers that hosts may warn you of. Your pet is precious, so please ensure you take care that they are kept safe while you are WWOOFing.
What type of voluntary tasks do WWOOFers do?
WWOOFers mostly help with outdoor farming and gardening type tasks. This varies from host to host and from season to season. It can include all aspects of plant and animal care, fencing, general farm maintenance, building, preserving food, packing produce, helping out at markets.
Generally WWOOFers help out with and learn about whatever the host is doing at the time of their visit. In regards to the 4-6 hours we highly recommend you discuss this with the host prior to your visit or before you start your first day volunteering as this can vary between hosts, particulary the days preferred.
Do I get paid?
WWOOFing is a non-monetary living and learning exchange between hosts and WWOOFers. Do not ask to be paid.
Hosts and WWOOFers undertake to support each other, as friends and extended family do.
WWOOF is a network of large and small organic, bio-dynamic and permaculture hosts and volunteers who help them so please do not ask hosts for money.
Will WWOOF Sponsor my Trip?
WWOOF and WWOOF hosts do not sponsor volunteers or assist with travel or visa costs.
WWOOFers are responsible for their own visa and travel costs as well as any personal needs.
How will a host know I am a WWOOFer?
Each volunteer needs their own WWOOF membership. Two volunteers travelling together and families can join on a Dual membership.
Hosts will check your WWOOFer User Name which is your membership ID for head office. You can show Hosts your profile in your WWOOF App or on the WWOOF Website, this is your proof of current membership. Your membership expiry date is on your profile.
Host are required to record your details in their guestbook, including your visa type, travel insurance details, passport and photo ID, on arrival.
Hosts will arrange WWOOFer membership on arrival for non-members, checking Photo ID and collecting payment, or by assisting them to join online.
What age do I have to be to WWOOF?
Anyone over 18 and of any nationality - including Australian can join WWOOF Australia.
If you wish to join WWOOF Australia and you are under 18, you must be accompanied by a parent or legal guardian, we recommend joining on a Dual membership with your guardian.
WWOOFers require average physical and mental fitness, maturity and independence to participate in the program. WWOOF is generally unsuitable for persons suffering from physical, psychiatric or psychological conditions.
Please contact WWOOF and/or your Medical practitioner to discuss if in doubt.
How are complaints handled?
WWOOFers are a guest of their host. The 'House Rules' will differ at each host and must be respected. Members refusing to abide by the WWOOF Guidelines or the 'House Rules' of the host can be asked to leave.
WWOOFers with a complaint about a host, and hosts with a complaint about a WWOOFer should contact wwoof@wwoof.com.au in writing with their concerns so they can be followed up. All complaints are taken seriously and are dealt with sensitively and confidentially.
Complaints must be in writing and include:
WWOOF members name, membership user name and contact details. (We treat this as confidential)

Host's or WWOOFers name and membership User Name.

Dates of the visit.

Details of the issue.
WWOOF will contact the member (host or WWOOFer) to request details of recent WWOOF visits. We will ask these other members about their visits.
At WWOOF's discretion the matter will be discussed to prevent future issues, or if very serious, we may immediately suspend or cancel the membership. If a matter is discussed and we have a further complaint of a similar nature the member will be given a final warning. A third complaint will result in cancellation of membership.
WWOOF does not condone the breaking of State and/or Federal laws. WWOOF reserves the right to cancel any member's registration immediately if we believe their actions may bring the name of the WWOOF program into disrepute.
In the unlikely event of a very serious issue, we recommend the Police are contacted immediately (if appropriate). WWOOF liaise with Police in these cases. The WWOOF member concerned will be suspended during the investigation.
For our full Compaints Process please see the Complaints Tab on the Host Guidelines
Can I go WWOOFing with Children?
WWOOFers traveling with children should join on a Dual membership and set up a WWOOF Profile with photos to intreoduce their family to WWOOF Hosts.
Many families choose to travel with their own accommodation in the form of a camper van or caravan as this can give them some privacy and a familiar bed and routine for their children each night.
Many host farms welcome children by arrangement - please look at a Host's profile to check. The quickest way to find these hosts on the List and Map search is to tick the Children By Arrangement field to filter the search.
The most important point to make is that - please - never WWOOF with children except by prior arrangement with the Host.
Although you may be keen to WWOOF, your child may not like the idea of a strange place, new faces, and not sleeping in their own bed. It would be sensible to start with a short visit. WWOOFing is about helping the Host, and if you are also looking after a child then the help you can give is limited.
Children must be supervised at all times. You cannot just tell older children to "go off and play". Farms can be dangerous places - they are not playgrounds. Younger children may not have the patience needed to allow you to hoe a long line of vegetables, nor should they be near you when you are chopping wood etc.
One solution is to travel with another single parent or a partner and take turns to supervise.
Remember that the Host will be feeding and accommodating several people in exchange for one person's help, so a contribution to the cost of food might be needed.
Many Hosts have limited resources, which is why they ask for WWOOF help. You might be required to bring your child's food, each Host is different and this should be discussed during your arrangement set up.
Some Host farms are in remote places and those with children welcome the company of others. Being remote means that you need to carry everything your child might need since popping down to the local shop won't always be possible.
At many farms there will be other WWOOFers - some will like children, others may not - and you may well be sharing living spaces and have to consider the fact that everyone, including yourself, needs a good nights sleep after a hard days volunteering.
Please do not think only in terms of giving the children a nice holiday on a farm. There are specialised farms which offer this sort of holiday.
We receive many reports of excellent WWOOFers with children but there have also been some disastrous ones.Those that go wrong, are usually due to poor arrangements prior to the visit - expecting behaviour from the child beyond their capabilities at that time - or expecting unreasonable facilities from the Host.
Where else in the world can I WWOOF?
To WWOOF in other countries, you will need a separate WWOOF membership for any country that has a National WWOOF Group. In these countries, we strongly recommend that you join the group in the country that you are going to.
For contact details of all WWOOF groups see WWOOF International.
Some countries have WWOOF hosts but don't have a national WWOOF group. These hosts are available through WWOOF Independents  where you can join and  find more information.
Countries with a national WWOOF group are listed on the WWOOF International website along with links to their websites and other contact information.
IMPORTANT
Be sure to join a legitimate WWOOF Group, there are fraudulent websites publishing WWOOF host details which have been pirated from outdated WWOOF lists from all over the world.
These lists can include deleted Hosts who have been removed from WWOOF programs for bad behaviour and other reasons.
Legitimate WWOOF hosts will want to check your WWOOF Membership against your passport or other photo ID, if you contact Hosts from one of these fraudulent websites you will not be issued with a WWOOF membership and hosts will not accept you.
Privacy
Our organisation is committed to respecting the privacy of your personal information. It is bound by a set of National Privacy Principles that establish the benchmark for how personal information should be handled.
WWOOF Pty Ltd. has embraced these principles as part of standard operating procedures. This means is that all personal information that enters WWOOF Pty Ltd. is dealt with in a uniform manner and the highest regard is taken for maintaining its security at all times.
If you are concerned our organisation may have handled your personal information inappropriately, please contact our Privacy Officer on 0455-023-173 or by email wwoof@wwoof.com.au.
For full details see our Full Privacy Policy
Emergency Services
For mobile phones the number to call in all emergencies is 

112

.
For landlines 000 is the number for all emergency services in Australia.
An operator will connect you to police, ambulance or the fire brigade and will ask you to stay on the phone so they can assist and advise you.
WWOOFers are responsible for their own Travel Insurance, it is very expensive to get medical assistance in Australia.
A WWOOFer should be willing and happy to volunteer 4-6 hours daily and must treat hosts with consideration and respect.
Please note the 4-6 hours can be organised around any day of the week, but should be no more than 38 hours in any 7 day period so of course hours in a day can vary. It is important to discuss this with the host prior to your arrival. WWOOF Hosts sometimes work weekends so you might be required to volunteer on those days too.
It is important to bring clothing and footwear appropriate for farm life, i.e. sturdy shoes/boots, clothes such as jeans or canvas pants, hat & gloves. Hosts will provide any protective clothing required.
On arrival at a host:
Provide proof of Membership - username and photo ID. Your WWOOFer profile in the WWOOF App or website is proof of membership.

Record details in host Guest-books. If required by host, the

WWOOFer agreement

should also be signed.

Hosts will arrange membership for non-members.

Memberships are not transferable. One person per single membership, two people or one family only per dual membership.

WWOOFers are responsible for their own travel, accident and medical insurance.
WWOOFers have access to all WWOOF hosts. Host contact details are only to be used for arranging WWOOF visits. Any other use is in breach of Australian Privacy Laws, any misuse will lead to immediate cancellation of membership.

Minimum stay is 2 nights. Longer as agreed with hosts. If a host profile is not accurate, please advise WWOOF. WWOOFers may leave if conditions are unacceptable, but must advise host prior to leaving.
WWOOFing is a voluntary, non-monetary living and learning exchange. 4 to 6 hours maximum volunteering per day in exchange for living with your Host family and learning about their organic practices and culture. There is a maximum of 38 hours in any 7 days. This is flexible, check with hosts about volunteering patterns before visiting.

Volunteering tasks vary from host to host. WWOOFing may include weeding, making compost, gardening, planting, harvesting, building, fencing, environmental tasks, feeding and caring for animals.

Hosts must not involve WWOOFers in the use of chemicals.

Hospitality work, waitress and child-care are not acceptable WWOOFing tasks.

WWOOFers require average physical and mental fitness, maturity and independence. WWOOF is generally unsuitable for persons suffering from physical, psychiatric or psychological medical conditions. Please contact WWOOF and your Medical practitioner to discuss if in doubt.

Contacting hosts: Hosts welcome WWOOFers into their homes, they are not backpacker hostels. Phone hosts around noon or before 9 pm, local (hosts) time. Most hosts do not respond to bulk emails or text messages.

Always book ahead. Inform hosts immediately if plans change, or you are late. Many hosts travel long distance to pick WWOOFers up. Exchange mobile phone numbers when arranging to meet in case of problems. WWOOF t-shirts and caps help identify each other.

Children and pets are only accepted on host properties by arrangement.

Treat hosts and their families with consideration and respect.

Keep your living area tidy, clean up after yourself and help with meals or washing up.

Water is precious! Farms rely on rainwater tanks & drought is common in Australia.

Do not raid refrigerator or pantry, use telephone or internet without asking permission first.

Food is provided by hosts. You may need to bring your own special dietary food.

Offer to cook your favourite meal for your host.

Alcohol and drugs should remain at home.

WOOFer etiquette: Each Host will have their own House Rules which must be followed.

WWOOFers not following these guidelines and/or host House Rules may be asked to leave.

Abusive language, inappropriate behaviour and sexual harassment of any kind will not be tolerated. If this occurs the WWOOF membership will be cancelled immediately. Hosts will be notified immediately of Blocked members. If appropriate WWOOF Australia will also notify Police and/or Border Force immediately.

WWOOF Pty Ltd may cancel a WWOOF membership if the WWOOF guidelines are not followed.
NOTE: WWOOF does not condone the breaking of Australian laws. WWOOF will cancel a WWOOF membership immediately if the member's actions may bring the WWOOF program into disrepute.
Be Prepared
Ask your host what they think you will need beforehand.
Hats, sunglasses, sunscreen, boots, gloves and torch are always useful.

A phone card and internet dongle. Telstra has the best mobile coverage in rural areas.

Always prepare before you leave, check Google before you embark on this incredible journey so you are equipped for the conditions.
Come Open Minded
Bring along your sense of humour, it is a prerequisite for WWOOFing.

You will be experiencing new tasks along side your host and sometimes it can be different, but a lot of fun.

Remember to ask before you arrive what voluntary tasks will be involved so you fully understand what is expected from you and what skills may be useful.

Organic farming involves weeding and physical labour, mostly volunteering is outdoors.
Be Honest
Communication is everything.

Be honest with your host, particularly if something is bothering you.

Advise the host immediately if plans change and you wish to leave early, giving time for their host to find alternative assistance.

Talk things through and find solutions.
Be Tidy and Respectful
Ask permission. Do not raid the refrigerator or pantry, use telephone or internet* without asking.

Food is provided by hosts. You may need to bring your own special dietary food.

Offer to cook your favorite meal for your host. Keep the living area tidy, clean up yourself and help with meals or washing up.

Try to understand that hosts are all different, have different house rules, behaviours and expectations.

Respect these rules and learn from each different cultural experience.

Water, gas and electricity can be very expensive in rural areas. Short showers can be enough to get clean, water is often a precious resource on farms.
* Remember to always ask permission before using a hosts' Internet. Many hosts rely on satellite Internet with very small data plans, (downloading or streaming a movie can use a whole month's data allowance). We are sure you will understand the importance of conserving energy and other resources on the host property.
WWOOF is a worldwide movement linking volunteers with organic farmers and growers to promote cultural and educational experiences based on trust and non-monetary exchanges, helping to build a sustainable global community.
WWOOF (World Wide Opportunities on Organic Farms) started in England in 1972 when the first WWOOFers spent a weekend helping on an organic farm in exchange for their keep. The organisation was initially called Working Weekends on Organic Farms, but was changed to Willing Workers on Organic Farms after people asked "why only weekends?" Gradually WWOOF groups around the world changed this to World Wide Opportunities on Organic Farms.
Today there are over 60 WWOOF groups all over the world. All WWOOF groups are independent, but operate in a similar way, by putting people into contact with each other. Throughout the world the WWOOF philosophy is the same; WWOOF hosts provide food and lodging to travelers and students in exchange for between 4 and 6 hours volunteer assistance per day.
Lionel Pollard began WWOOF Australia in 1981 after being ispired by WWOOF in the UK, Lionel was also one of the founders of the Organic Certifying body NAASA, he retired from WWOOF Australia in 2000. WWOOF remains 100% Australian owned, managed and operated. The WWOOF Office was located in W Tree in the foothills of the Snowy Mountains, East Gippsland in Victoria until 2020, when the Team decided to adopt a "work from anywhere" model and currently has a Team of four, two in the virtual office as well as a Webmaster and App developer.
WWOOF Hosts all over Australia were originally listed in the Australian WWOOF Book, which was updated and printed twice each year from 1981 until 2017. The WWOOF Australia App was launched in August 2015 and gradually replaced the WWOOF Book, with the final edition being printed in July 2017 due to a lack of demand.
The WWOOF website & App provide up to date WWOOFer and Host Profiles including contact details, map location, a detailed profile and reviews of each WWOOFer or Host property, the work to be done, meal  types and accommodation. WWOOFers simply browse through the hosts or search for a specific interest and/or location, choose a place they would like to go and contact the host to arrange a mutually suitable time to visit. The choice may be based on geography (close to a route they are travelling); philosophy (such as bio-dynamic farming practices); cultural (many of our hosts speak other languages as well as English) or it may just sound like an interesting place to visit. WWOOFers live and volunteer with the host families in the same way as relatives and friends do when they visit. Hosts can also search for WWOOFers nearby on a map search or advertise for help on the member only NoticeBoard.
In October 2017 the WWOOF Website platform was launched with Host and WWOOFer Profiles, messaging, forums, noticeboard, map and list searches and availability calendars for all members. In April 2018 an upgraded WWOOF App was launched to reflect the features of the WWOOF Website, allowing WWOOFers to also search for Hosts while they are off line. The Website and App had a major overhaul in 2020 and are contantly being upgraded in order to provide Hosts and WWOOFers with the best possible platform to connect with each other.
In 2020 the WWOOF Team developed a work from anywhere model in response initially to bushfires that began 6 kms from the WWOOF Office in November 2019 and finally reached the WWOOF Office grounds in early January 2020. The Office was saved by wonderful local volunteers, and eventally power was restored. The COVID-19 Pandemic followed shortly afterwards and the WWOOF Team decided that the "work from anywhere" model should be a permanent fixture, freeing up the WWOOF Team to visit Hosts and WWOOFers, once COVID restictions allow, and manage the WWOOF Program from wherever they may be.
For contact details of WWOOF groups and information about WWOOFing in countries without a WWOOF Group, see WWOOF International.

WWOOF Australia honours the ongoing cultural and spiritual connections, heritage, customs and beliefs of Aboriginal people, and pays respect to Elders past and present.