Meet Ron and Andrea Finch who have been WWOOF Australia Hosts for 25 years!
Ron and Andrea have developed Selby over 34 years into what it is today (1/2 of that time they have been Organic). 3,174 hectares of environmental, holistically managed dry land farming & breedng Dorper ewes.  They have been developing their natural farming system since the mid 1990's and now run a flock of around 1,200 Dorper Breeding Ewes using Holistic Grazing Management to balance livestock health, productive pastures and soil fertility in Rankins Springs NSW.
We thought we would ask them a few questions to give you a better understanding of these two beautiful Hosts.
Why did you join WWOOF Australia 25 years ago?
Ron had been an exchange student to Montana when he was younger, thoroughly enjoying the experience, then becoming Agricultural Exchange hosts ourselves, which went on to hosting WWOOFers, with the shorter stay suiting us better.  As we had then started farming organically, we have thoroughly enjoyed over the years the wonderful exchange of cultures, ideas & friendship which we have gained, meeting so many like-minded people, learning about their world without us having to leave the place at all!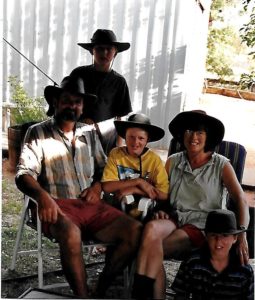 The Cousin family first visited us in 2004, looking after our place one hot summer over Christmas while we went back to family. John & Toos have visited again in 2012, & recently their lovely son Edmund stayed with us, lending a hand for a day or so.  These young kids were the best workers we've ever seen & going by Edmunds work ethic, I'd say they still are.  We do hope to get over to see them all sometime soon.
What is a typical day for WWOOFers whilst on your Property?
We have found that while visitors are here they like to have a project they can complete before they leave, whether working with us or alone.  This can be from painting a room, chipping burrs out in the paddock, helping with sheep work, fencing, feeding stock or mulching Andrea's extensive garden she tries to drought proof for those long hot summer days!!   The list of many diverse jobs that need to be done around the place will always keep them busy, working alongside us, enjoying this lifestyle we have here.
What country do most of your WWOOFers come from?
We find that during Europe's winter we tend to get travelers looking for warmth here in Australia during our summer (which they certainly get a taste of!).  We have had quite a few Dutch & Germans, but also have enjoyed visitors from Japan, France, America, Britain, Argentina, Ireland to name a few.    We have had WWOOFers stay one night or up to 3 months…..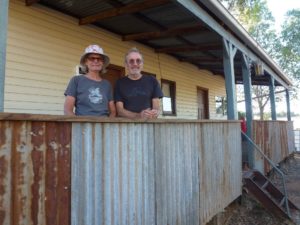 Brenda & John were a retired couple from & he was actually a builder.
So in the early days before we opened our farm stay,
John was instrumental in helping us build the veranda in so as to protect it from the weather, making it look very rustic & REAL!
Lena, Julie & Janna were 3 lovely young girls from Germany who had just finished Year 12 & decided to travel together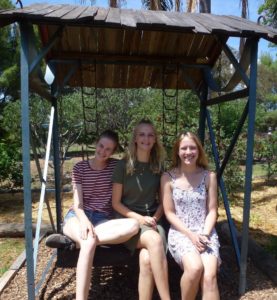 before they were locked into Uni in their chosen directions.
They were beautiful girls who we enjoyed immensely & they enjoyed me (Andrea) looking after them like their mother!
They cooked a terrific meal for us that our daughter happened to be home for & also got to meet & enjoy the girls
What is a common thread you find with most WWOOFers?
We find that the lovely people we have had come through are very interested in learning what we are doing, learning something new & definitely wanting to help us as much as they can while they are here.  Laughter is a common connection between nationalities which can overcome difficulties, for example language, which can prove challenging at times, but this mostly is overcome easily with patience from both sides & the joy of success in the understanding & gaining of new outcomes.
Tom & Audrey were from France & were so much fun, they enjoyed having a go at  anything, thoroughly enjoyed the hot days & even enjoyed helping out in the kitchen!!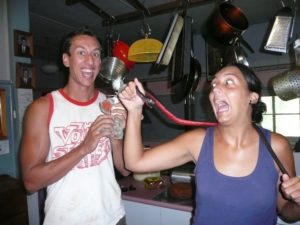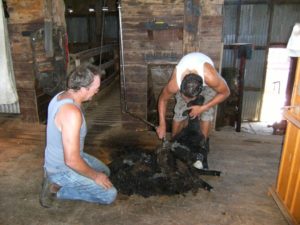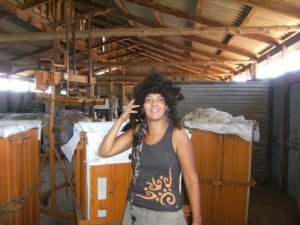 Where do the WWOOFers stay when they visit you?
Our accommodation is in an old shearers quarters that has vastly improved from those early years, where visitors ate all their meals with us, but now as it is self-contained, we provide food for their breakfast, while I organise lunch & dinner.
We like to make guests feel they are part of our lives while they are here but also have a place they can escape to if they feel the need.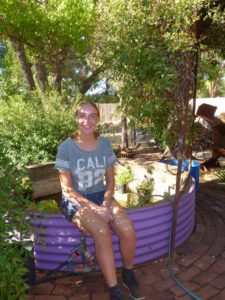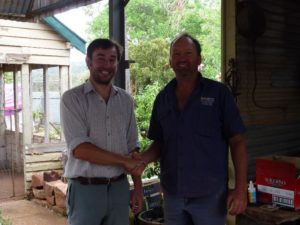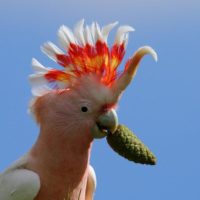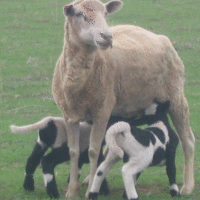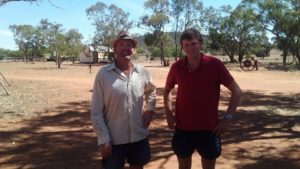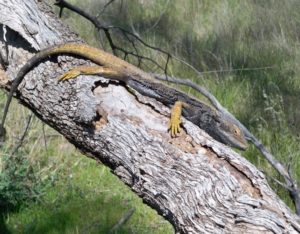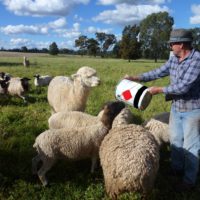 Any other comments you would like to put feel free:
We feel 'Selby' is an interesting property, very diverse with unique wildlife, the true Australian farming experience, with us being patient, friendly hosts, eager to learn ourselves. Visit Ron and Andrea and experience a bit of everything Australia has to offer. https://wwoof.com.au/members/ni015/
IF THIS SOUNDS LIKE YOU AND YOU'RE NOT A MEMBER JOIN WWOOF TODAY! https://wwoof.com.au/join-wwoof/