Meet WWOOF Australia Hosts David and Jayne Lawson https://wwoof.com.au/members/djlawso/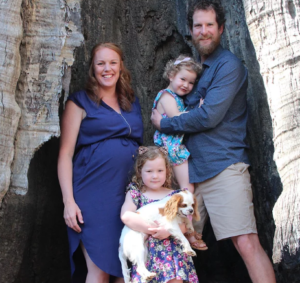 In 1997, the Lawson family established their first block of Shiraz vines in the deep, sandy clay loam soils, at their Avondale property, along the banks of the Loddon River in Victoria Australia.
​With a vision to produce exceptional fruit from this vineyard, a further two blocks of Shiraz vines were planted in 2003 and 2004. The family work hard all year round, making sure each and every vine is given individual attention, ensuring great care and attention to detail is taken from vine to bottle.
Having been hit with every possible challenge Mother Nature could throw at them over the years, the Lawson family has weathered the storms and proven that with great determination, courage and persistence dreams can be turned into reality.
​Now in its next chapter, Black Wallaby Wines has been passed down from its founding generation to the next. With this generational shift comes a fresh new look and exciting new challenges for the Lawson family to embark upon.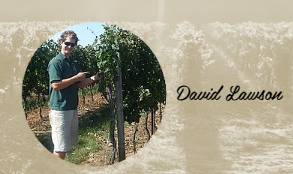 ​David formed a love and passion for Viticulture and Wine Making from his Father and the surroundings he was raised in. It was from here that David decided to pursue a career in the profession and obtained a degree in Wine Science from CSU in Wagga. He has had a very successful career, both internationally and on Australian soil within the wine industry, building his knowledge and skills from a variety of different experiences.​ With his passion and drive to succeed, along with his relaxed and fun nature, David has all the best qualities to produce wine of exceptional standard.
Jayne developed a love and appreciation of wine and passion for farming through her husband and upbringing. Raised on a farm in NSW, farming was something that came quite naturally to her as an adult. A teacher by trade, Jayne also works in the vineyard and enjoys being involved with the wine making process, as well as taking care of the sales and marketing side of the business. Jayne has obtained her Advanced Certificate from the WSET through the West London Wine School. Jayne & David also have two beautiful young daughters who love to work in the vines and get involved in all aspects of farm life.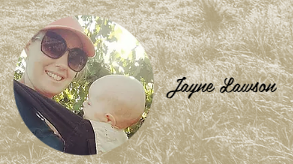 Part of our farming philosophy is to practice organic farming techniques where ever possible. Organic farming within a vineyard sustains the soils integrity allowing native flora and microbes to flourish, providing the vines access to micronutrients and minerals from the soil. This is turn produces fruit of exceptional quality.
We run around 400 head of sheep on the property throughout the year of varying breeds. Our crops mainly consist of Lucern and Oats. The property boarders the Loddon River which we use to irrigate our crops & vineyard. We produce our own wine from our vineyard under our label 'Black Wallaby'. We are also contracted to sell our fruit to other wineries in Victoria and South Australia.
We live in a beautiful homestead on the property and are lucky enough to have many of Australia's best wildlife, such as Wallabies, Echidna's and lots of native birds right on our doorstep.
There is many fantastic things you can see and do in the area. We are within a few hours drive to the beautiful Grampians and central Melbourne. We live along the Loddon River, so there is plenty of great fishing, swimming and other water activities available.  We also have a large rural city just 30 minutes drive away where there is plenty of, shopping, social activities available, as well as a train down to Melbourne every hour.
Skills WWOOFers can learn during your stay here:
Organic practices & techniques, Gardening, Pruning, Soil conservation, Animal care, Fencing, Handyman, Wine making, this is a great cultural and educational experience!