Staying with Greg and Elizabeth was a truly wonderful experience. Not only is there heaps to do and see in the Sheffield area, but the work was enjoyable and rewarding. Greg and Elizabeth are both such kind and respectful people. They worked hard but also took care that we had a great stay and explored the area. We can't emphasize enough how great our stay was and recommend it to anyone.- WWOOFers Eva and Pip
Eva and Pip were an absolute delight to host at our farm. They have a genuine desire to learn about how food is grown, and all of the things that go into growing things organically. They are excellent, cheerful workers. They are considerate and thoughtful of others, and pitch in – without being asked – to do things in the kitchen, and to keep shared places clean and tidy. They enjoy participating in the shared preparation of vegetarian meals. They have a variety of interests and are wonderful to converse with. Eva and Pip are also independent and mature – they don't need constant supervision or entertaining! Although Eva and Pip don't have a great deal of experience in farm work per se (as they readily admit) they are intelligent, quick learners. Eva and Pip made such a big, positive difference to our farm in the time they were here. We would welcome them back at any time and we highly recommend them as WWOOFers.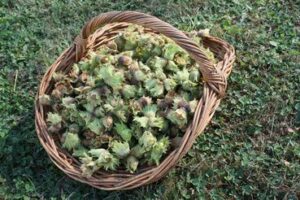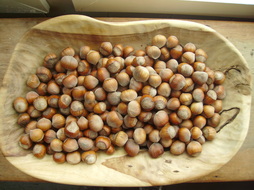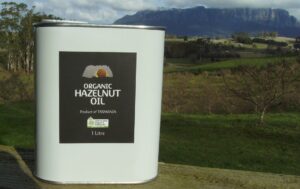 We now have the north orchard harvested!  just the south orchard to do. Huge thanks to our wonderful WWOOFERS from Sydney, Eva and Pip – we couldn't have done it without you!  Hosts Elizabeth and Greg at Mount Roland Hazelnuts, Tasmania
WWOOF Hosts vary (just to name a few)
Eucalyptus Oil Distillery
Oyster Farms
Vegetable and Fruit Producers
Cattle/Sheep/Goat Farms
Horse Properties
Aquaponics, Organics, Permaculture, Regenerative Farming, Bio-Dynamic Farming, and Agro-Forestry
Herb Specialists
Fungi Farmers
Dairy Farmers, Cheese Producers
Garlic Farms
Beekeepers
Flower Producers and Rice Producers
Suburban, Hobby and Commercial Market Gardeners
Not sure what to do this Easter?
Easter Special 30% Off -Use Code EASTER2022
Join WWOOF today!