Introducing Peter & Nirvana WWOOF Australia Hosts from Western Australia. WWOOFing in Baldivis is an experience that will last a lifetime. It's a hobby farm, and work varies from gardening to international cooking experience.  I asked Nirvana a few questions and here is what she had to say.
Why did you choose to become a WWOOF Host?
I've been a WWOOFers host since I arrived in Australia in 2004, with my late husband who  was a German National (later Australian citizen) we both enjoyed having young people in our home, their company and help added meaning to our boring busy life, and we enjoyed their company as much as their energy that encouraged us to do things we didn't think it was possible for us to do.
My late husband passed away end of 2014.
I'm now married again and moved to live with my Italian husband on his hobby farm in Baldivis WA, I introduced the WWOOFers to him as he has never had the experience before, at first he was very skeptical, but after few beautiful young people who stayed with us and helped us immensely with lots of work, and we also enjoyed having them with us, cooking for them international restaurant quality dishes and taking them on fishing trips. It really gives us joy with the right attitude people to do fun things together.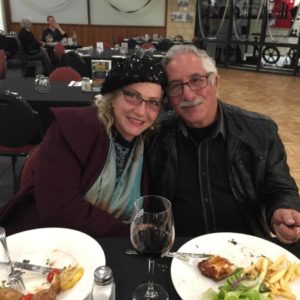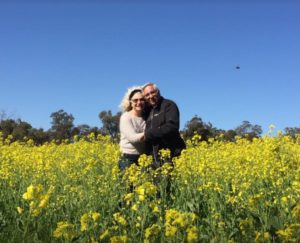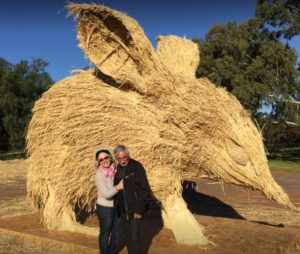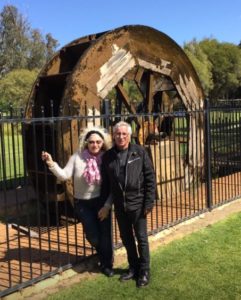 How long have WWOOFers spent time with you?
In the past we had WWOOFers  who stayed 6 months with us, we also helped them get a second year visa and at least one of them is now Australian citizen and I'm still in touch with quite a few of them in Australia and overseas. Another one who met my son while visiting us, moved to live in NZ. Just a recent experience with a young German who stayed with us over 5 months and left us a wonderful feedback on our guests book. Unfortunately with the Government changes, we can not sign off on the 2nd Year Visa's anymore.
What is there to do in your area when they have free time?
We live on 30 acres of a bush land, we have a small community here who lives on our property, a young couple, another young family with a teenager, all very friendly people who also invited the WWOOFers  to dinner sometimes. But most of all, we have wild animals such as kangaroos and wild flowers and can go for a nice walk around the bush with the dogs. Down the street we have the wake board park, and the beach is only 20 minutes away. A major shopping centre only 3 minutes with a car.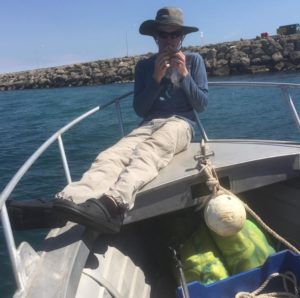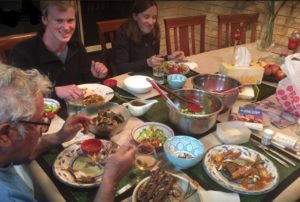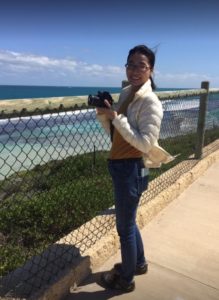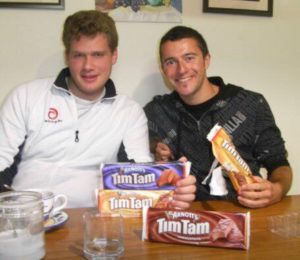 What countries have your WWOOFers come from?
We have WWOOFers coming to us from Germany, Belgium, UK, Holland, Denmark, Japan, Korea, China, and much more, like Spain etc…
Would you recommend WWOOFing and Why?
We constantly recommend WWOOFers to friends and family members, as everyone who comes to visit and can see the changes we have in a very short time, everyone asks us, and we tell them about the great experience. Hosts have a great opportunity to teach WWOOFers new skills for example my husband teaches WWOOFers how to weld and they love it!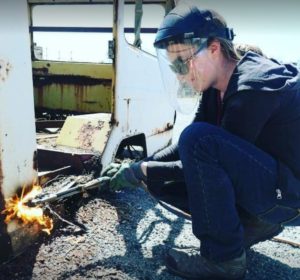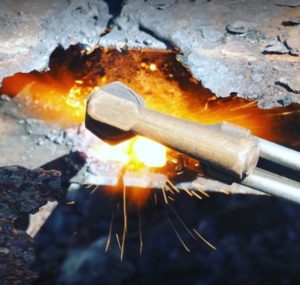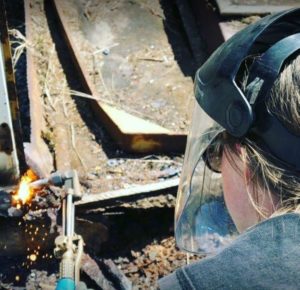 I must add here, that we are a very generous couple and enjoy company, but not always is a happy with young people, I must admit that there were some that I had to ask them to leave but very politely, as some think they're here on a free ride and have absolutely no respect towards what's other people properties or privacy. So if you are polite and respect others and you are looking for a place to come and learn, meet new friends then become a WWOOFer today and share the experience! Check out our Profile https://wwoof.com.au/members/kassala/
JOIN WWOOF TODAY! https://wwoof.com.au/join-wwoof/