Written by Lynette Vint  WWOOF Australia Office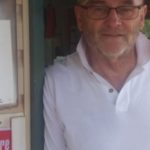 Meet Peter Foran, WWOOF host in Queensland.
Peter lives in Illinbah, his property called Turtle Rock is a 2.5 acre property with 200 m Coomera River frontage. Platypus and turtles are in the river, hence the name.  Peter has been here for 18 months and in the early stages of re-establishing raised garden beds where organic vegetables can be grown that can be taken to his daughter and son's families each week.
I asked Peter why he decided to become part of the program?
From the outset I planned to get assistance from WWOOFers as I believe that Turtle Rock has plenty to offer visitors…and I like sharing it with others.
I have plenty of ideas and skills, but often just need that second pair of hands to expedite progress.
I love having the energy and open mindedness of younger people.
Since 1989 I've been in the tourism industry and this is just another aspect of an industry I love and enjoy.
The built-in reciprocity of WWOOFing is a lovely thing.
With the help given by my guests, I'm about 12 months ahead of where I'd hoped to be when I purchased the property.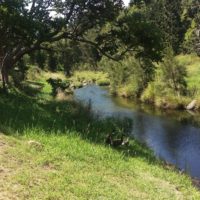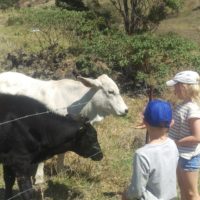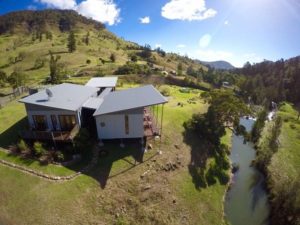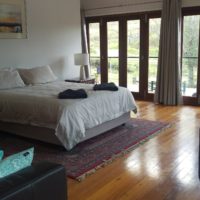 What is the secret ingredient to an enriched exchange for both parties on this unique experience? 
​Mutual respect, having meaningful work to be done, working alongside each other, proudly showing your guests around your area…be a Host and Friend, do not leave alone and exploit!!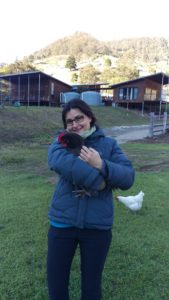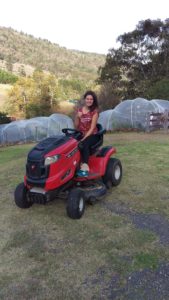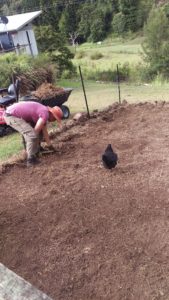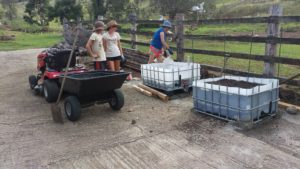 What skills can WWOOFers learn during their stay with you?
Permaculture design practices & techniques, Gardening,  Mulching, Composting, Beekeeping, Mechanical, Using & caring for tools, Building, Fencing, Handyman
What are you working on in the next 6 months? And are you looking for WWOOFers to assist you at the moment?  
​In near future I have to complete the relocation of the chook house, started it with Arthur….have to remove existing vegetables as they complete their life cycle, replenish the gardens, replant Spring/Summer vegetables, normal maintenance. I will continue to advertise vacancies on the Noticeboard.
You have received some beautiful reviews from WWOOFers:
Cindy M
Hi everyone! Are you curious to discover the real Aussie Welcome?! Yes! So go to Peter's property! He is so nice and make you feel so comfortable that it's impossible for you to regret having few weeks or months over there. As all the others WWOOFers reviews about Peter and his property I confirm it. You will keep great souvenirs and learn a lot too. Don't forget the great neighborhood too (please say hello from me Peter thank you!). This property is located in a peaceful area in a beautiful valley. Never mind the bushfire done it, it is still a great spot where the Nature will grow again for a better energy among this wild area. Chooks, platypus, cows, wallabies who look kangaroo's size for me, birds, snakes of course (but didn't see them in July 2019). Don't hesitate to apply you will leave this place with a warm feeling of a new friendship and feeling you became a part of Australia working the ground and helping these plants to grow. It's such a great experience. So let's go guys! All the best for everyone and you Peter.
Karolin H
The two weeks we spent at Turtle Rock were a great experience and just amazing. We had a lot of fun there, learned many things and were happy to help Peter to build his little farm. The accommodation was really luxurious for backpackers like us. There was a lot of wildlife around, like eagles, kingfisher, wallabies, turtles and we were lucky to see the platypus as well. Peter is a great cook and always there for a talk with cheese and crackers. He showed us a few walks around and took us with him to the Gold Coast as well. We would definitely recommend Turtle Rock to all WWOOFers and hopefully we can come back one day. Thank you so much for everything and good luck with your farm and the hostel. Karo & Marcel
Nick E
Turtle Rock is a beautiful little spot in a picturesque valley, with lots of wildlife and great accommodation. Peter is a top fella, friendly and willing to show you around the local area. Peter is at the beginning of his project and I was happy to help him get started. I wish him every success with it for the future!!
So if you would like to share the journey with Hosts like Peter https://wwoof.com.au/members/717illinbah/, but your not a member then, Join Today https://wwoof.com.au/join-wwoof/  Type in Discount Code: WWOOFQLD and Claim 3 Month Extra FREE