Meet Mike Shepherd from Yurt Farm in Goulburn, WWOOF Australia Host for 23 years!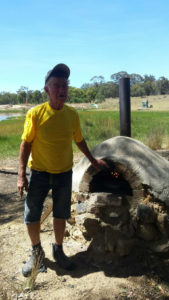 The Yurtfarm Goulburn is situated on a 1174 acre property with beautiful rolling hills and bush. It all started 23 years ago when Mike Shepherd started summer camps for kids from the city to teach them practical living skills. The aim is to give children self confidence and a sense of achievement whilst having fun.
This farm attracts young outdoor people wishing to experience farm life in a back to basics farm environment. School groups, cub scouts, girl guides, as well as families come to Goulburn to stay in home made Yurts around a farm dam. They enjoy farm activities like milking the cow, riding a horse, making a fishing rod to go fishing and many farm skills. My WWOOFers are very involved in assisting with the daily tasks.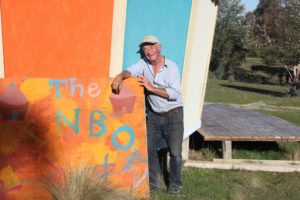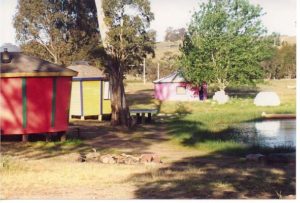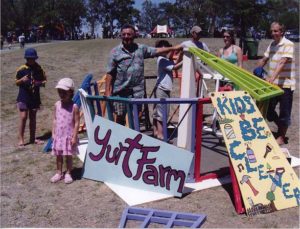 The farmhouse dates back to 1870 and accommodates the international travelers that help out on this farm. The farmyard is full of animals like chickens, ducks, geese, turkeys, goats, cows, horses, sheep, ferrets and alpacas. There is also a big organic fruit and veggie garden. In the evening you can join us for a big home cooked meal and singsong around the open fireplace.
The Yurtvillage surrounds the farm dam and contains 15 yurts including a kitchen- yurt, bathroom yurt, craft-yurt, a workshop yurt and 2 toilet yurts. The other yurts are used for accommodation. The theme of the Yurtvillage is "Back to Basics" so NO electricity. The yurts have a stove, heater, mattresses and a solar light. The Yurts are cosy round houses with skylight domes so you can see the stars at night.
WWOOFers usually Delight in the Wide range of Experiences Gained from Living and Learning on this 1200 Acre Mixed Farm. The Original Working Farm is now a Tourist Farm as Well.
Self Sufficiency is Taught to Children's Groups About Living with Less! We have Big Gardens to Grow Food, Wind Generator, Solar Panels, Donkey Boiler Hot Water Systems, Bush Cooking, Mud Brick Making, Pizza Ovens and Yurt Building to do.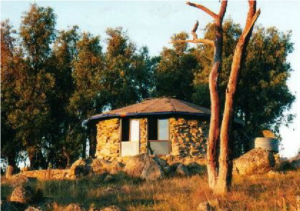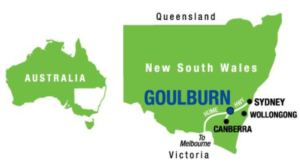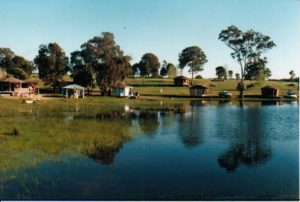 Whilst speaking with Mike the other day I asked him the following questions:
Why did you choose to become a WWOOF Host?
In 1979 I met Lionel Pollard, who began WWOOF Australia in 1981. We had a lot in common, shared the same life values and became friends instantly. I kept in contact with Lionel and in 1996 I joined WWOOF Australia as a Host, 23 years ago!
WWOOFing is one of the best ways to bring people together and bring production together for all, people work well when they are happy.
How long have WWOOFers spent time with you?
I had a WWOOFer stay as long as 6 months, she was from Germany, later down the track her mother came for a visit later on. This happens often, we make such long life friendships around the globe through this organisation!
What countries have your WWOOFers come from?
We had had WWOOFers from every part of the globe and 9 Couples have met and married during this time, which has been incredible.
Did you build the Yurts on your property?
Yes, we made them all ourselves through the help of WWOOFers over the years. They are made with mud, stone, fibro, straw and lots of imagination. I was originally in California and stayed in one and to my surprise I was given the plans to bring back with me because I helped them out there. The Yurts we have built usually take anywhere from 2 weeks to 1 month to build.
What will WWOOFers learn whilst on your Property?
You will learn practical and sociable skills, volunteer, learn to work in a team and relate to others in a respectable way. Physical work is the number one requirement and a great attitude and an open mind.
Are you available to Host all year round?
Yes I Host WWOOFers all year round, we start off with an initial stay then if its a great fit for both parties we discuss a longer length of stay.
What  projects are you currently working on?
Orientation Courses, Composting, Produce making, jams, and building a pizza oven.
Funniest Things:
We had a Canadian nurse and a Japanese lad here WWOOFing on our property, there was a huge language barrier, but at the end of everyday we would all get together as we do and have a drink, lots of laughter and this new relationship blossomed unexpectedly,  they ended up marrying, having 6 children, 12 years later they came back to visit us!
Mikes final comment:
I would recommend people to be brave and learn about the lifestyles of others, embrace sustainability, it does take courage! Look and learn about strangers, embrace complete strangers with an open mind, its amazing what you will learn .
So if you would like to visit Mike and Judit check out their Profile https://wwoof.com.au/members/yurtfarmgoulburn/ and say hello, if you're not a WWOOF member, Join WWOOF Australia today https://wwoof.com.au/join-wwoof/