Meet Dan and Risa, WWOOF Australia Hosts for the past 9 years. Dan and Risa own and run Kookaburra Ridge Meats and Real Free Range Eggs.
Kookaburra Ridge Meats are selling 100% Gippsland Grass fed lamb and mutton small-goods. Our philosophy is to raise animals in the most relaxed and ethical way. Most of our animals can be hand fed so are very calm and this gives us fully flavoured and tender meat.
Our products include: all your favourite fresh lamb and pork cuts; mutton: bacon, pepperoni, cabana and cheese kranski. We are selling our products at Alphington Farmers' Market – First Sunday each month (from May 6th 2018)
Set amidst the rolling hills of Gippsland, at Carrajung Lower where  Real Free Range Eggs was born. We have 1200 chickens & 5 guardian dogs. With gorgeous views, this secluded property has an abundance of native plants, animals & birds.  Work  for WWOOFers includes collection, sorting & grading of eggs, general farm chores & maintenance.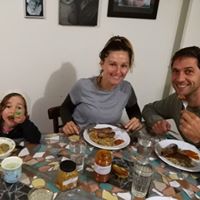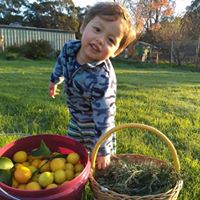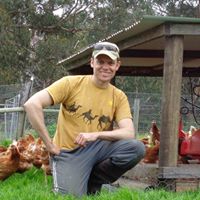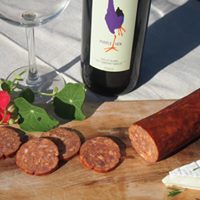 Gippsland is best known for its primary production such as mining, power generation and farming as well as its tourist destinations— Phillip Island, Wilsons Promontory, the Gippsland Lakes, Walhalla, the Baw Baw Plateau, and the Strzelecki Ranges.
So if you would like to visit Dan and Risa, and you're not a WWOOF member, then Join WWOOF Australia today https://wwoof.com.au/join-wwoof/