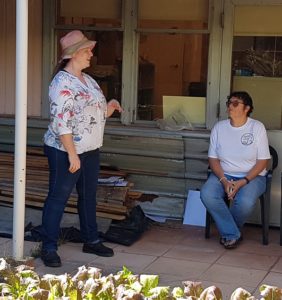 Every month the Organic Australian Association (OAA) continues with its fantastic opportunities to learn and share knowledge about a variety of topics on organic food production, gardening, soil and other related subjects. These fun and informative sessions are organised for the first Thursday of each month, 12.30 – 2.00pm at the Organic Centre, 14 McKean Street, Bairnsdale, Victoria. The OAA members include farmers, gardeners, consumers, and those interested in sustainable food production and land use.
April 1st Traci and myself from the WWOOF Office attended a fantastic hands-on workshop to build a Bio-Dynamic compost heap, led by Sharon Dent. It was a great day, Sharon has deep knowledge in Biodynamics and is very passionate about teaching this to others. Its was a very relaxed atmosphere, members and visitors range from beginners to veterans and you are made welcome instantly.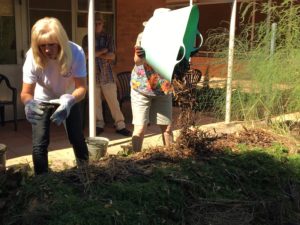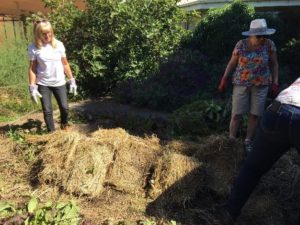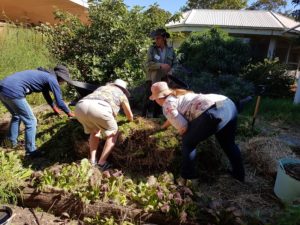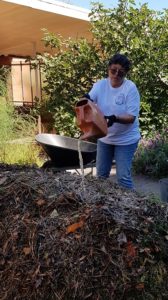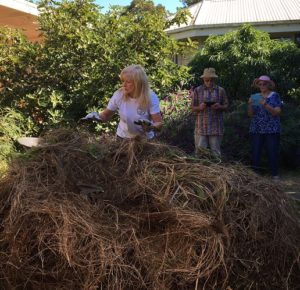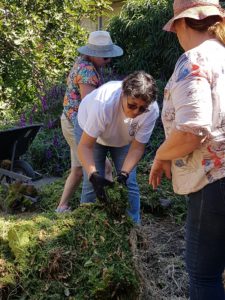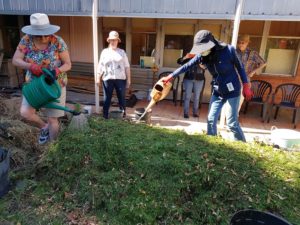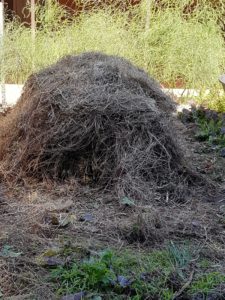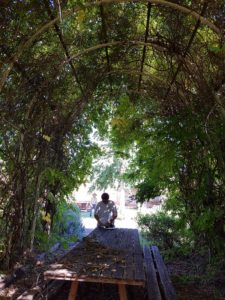 See the story in Seedbed #40 Winter 2021

Who is the OAA and what do they do?
The Association was formed in 1984 at a public meeting held at Wally and Audrey Porter's at Wiseleigh. Wally and Audrey had been working with Bill Mollison in Tasmania and recently moved to East Gippsland and wanted to start an organic group to promote organic gardening and farming in the community. About 20 adults and a lot of children came to the first meeting. A field day was held at Porter's in April that year, attracting over 100 people, which amazed the new committee.
The first newsletter was produced in March 1985, named East Gippsland Association of Organic Agriculture Newsletter (subsequently Newsletter became News). The following year it was renamed Seedbed read more
The Facilities:
The library offers the largest collection of organic – sustainability related literature and resources in Australia.
The Garden is being developed as a demonstration of organic growing, and the produce is shared.
Street Harvest, Thursdays 11am till 2pm. Produce from the garden as well as fruit, vegetables, herbs seedlings and preserves are available for exchange by members and visitors. Preference – organically grown.
Seedbed, our quarterly newsletter is mailed to all financial members. Seedbed contains news, stories and articles to keep members in touch. We exchange Newsletters and information with other organic groups.
The Bookshop, has a large range of books, and members are able to buy these at discounted prices.
Our Seedbank, has a range of non-hybrid seed for sale. A way for members to exchange and increase the varieties available, suited to local conditions.
Most importantly, members get to meet others who have similar interests and in helping each other many wonderful friendships develop.
Stephen Cross is the President of OAA and welcomes members and non-members to their facility, in Bairnsdale, Vic.