Meet Asia, Sam and Family our wonderful WWOOF Hosts from Blackheath NSW. Blackheath is an Australian town located near the highest point of the Blue Mountains, between Katoomba and Mount Victoria in New South Wales.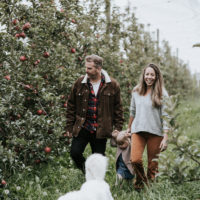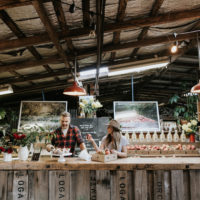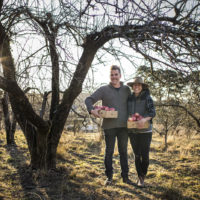 We thought we would reach out and ask them a few questions:
Who long have you lived here?
Sam bought the property 8 yrs ago from the Original family. The Orchard is now in it's 100 year, so it's a big one for us! I (Asia) have been here for 4yrs.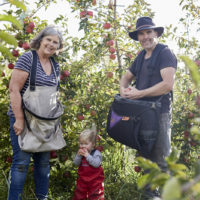 What do you do and why do you do it that way?
We grow apples on a smaller level compared to larger Apple growers. Sam wants to be able to manage the Orchard on his own so he enjoys what he does well in to the future. We have a large enough crop to live off but small enough to enjoy working it. Quality of life is really important to us. We don't want to sell out and become another massive Apple Orchard that sells to big corporations. We want to be boutique and sell direct to the public from our Orchard door.
What is your Dream?
We would like us to grow the business a little more, and also move into Cider and Vinegar, that is a long way off as we do not grow cider apples yet.
Asia is a children's book author and the Lovable Lottie series is based here on the Orchard with our animals, she wants that to become a larger part of what we do here. I want children to visit us for that reason which is why I am busy promoting that part right now.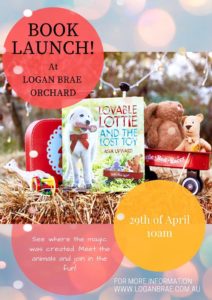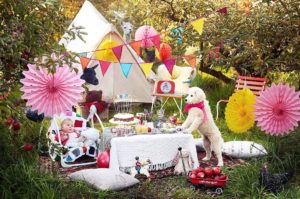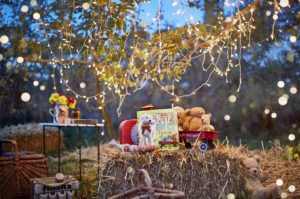 Do you take WWOOFers all year round?
We definitely do. I don't think we will ever be able to live with out them again! We have just posted another Ad for keen WWOOFers
Posted: 2019-05-06 07:43:03
State: New South Wales

Asia Upward
Our fabulous WWOOFer is leaving us on the 24th of May. We are in the middle of Apple Season and need a lot of help. We would love a couple who are travelling together if possible. We have all sorts of jobs from animal care, to house keeping, cooking, apple shop work, garden maintenance. The Blue Mountains is a great place to visit if you love the outdoors. All our WWOOFers so far have had a wonderful time with us 
 https://wwoof.com.au/members/loganbraeorchard/
Whats the favorite part of your day and why?
We love spending time with our animals. Letting the chickens out and watching them run off, plus watering the garden and vegetables and seeing how well everything is doing. Anything outside. It's very picturesque.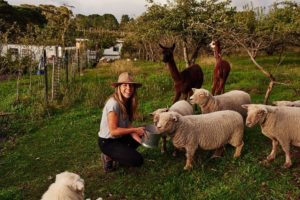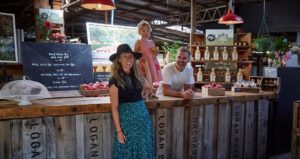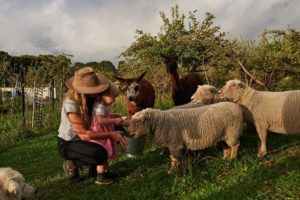 Why are your Apples so good and who do you sell to?
Sam only picks what is ripe at the time. That can mean picking 3 times on the same tree over 2 weeks because we are small he can afford to do this. On larger Orchards there is not this same level of quality control.
A little bit about the area:
Blackheath is full of colonial history. The first building in Blackheath was "The Scotch Thistle Inn" erected by Andrew Gardner in 1831. The Inn was visited by the renowned scientist Charles Darwin in 1836.
The town's shopping centre has an extremely relaxed atmosphere. Of particular interest is the Victory Theatre. While the building is no longer used as a theatre, the owners have transformed it into a spectacular antique centre which is certainly worth browsing through.
On the outside of the Victory Theatre is one of the town's proudest displays, a colourful mural designed by artist Jenny Kee and painted in 1985 by members of the local community on behalf of the Blackheath Area Neighbourhood Centre.
Blackheath Views and Bushwalks
Blackheath is filled with natural beauty and there are many breathtaking views and bush walks to experience. Govetts Leap and Evans Lookout provide views of the Grose Valley (the starting point for the Grand Canyon Walk).
A trip down into the valley will lead you to Edenderry and Hilary Falls. Evans Lookout also provides a sheltered picnic area. You can also start the Grand Canyon Walk from Neates Glen along Evans Lookout Road and visit Beauchamp Falls.
Turn into Walls Cave Road off Evans Lookout Road and you will discover Aboriginal history with Walls Cave which is believed to have been occupied around 12,000 years ago.
https://www.bluemts.com.au/info/towns/blackheath/
So if you would like to visit Asia and Sam, and you're not a WWOOF member then, Join WWOOF Australia today https://wwoof.com.au/join-wwoof/