Travelling with WWOOF Australia. Written by Lynette Vint
Our next stop is a place we like to spend some time at, is called Suffolk Park and if you are travelling and need somewhere to stop on your way to a Host property or in between visits, Suffolk has a caravan park that fits the bill, very reasonable and great facilities, not only that, you can walk straight onto the beach from your camp site. Situated just south of Cape Byron, Suffolk Park is a ten-minute drive from Byron Bay and has dominion over Tallow Beach, which stretches 15km from Cosy Corner at the Cape south to Broken Head.
Our beach we walked straight onto from our swag (tent)!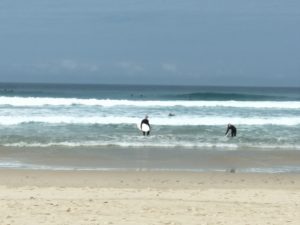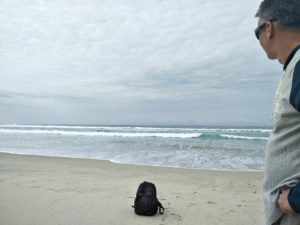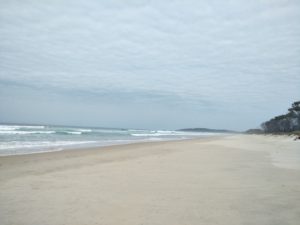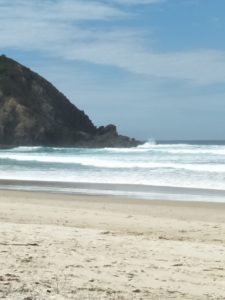 We have over 37 WWOOF Australia Hosts in and around this area to choose from.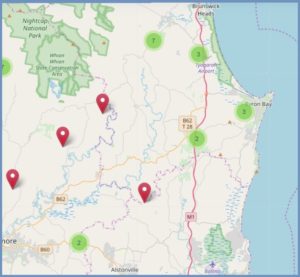 Byron Bay's beaches are dotted with lighthouses and surrounded by bottlenose dolphins, rays, whales and sea turtles. This former New South Wales whaling station turned tourist town has so much to do and see. You can see whales either from the Light House, or like we have done in the past, you can actually see them from the beach. Whale Watching Tours are between June and October in Byron Bay.
The quickest way to find Hosts whilst travelling around is through our member only Map Search, just click on the area of your choice read through our lovely Host profiles and make contact with them to organise a visit.
Australia

Things to remember when WWOOFing, Australia has lots of interesting animals out there and our weather can have four seasons in one day, so don't forget to pack the appropriate clothing, shoes, sunscreen, insect repellant and hat as we are now moving into our summer. Our beaches can be very dangerous so it is important to swim between the red and yellow flags as they indicate the area of the beach patrolled by lifesavers.
Free Byron Bay Activities
Byron Bay Lighthouse Walk. …
Visit the Byron Bay Markets. …
Check out some waterfalls in Nightcap National Park. …
Hit the Beaches. …
Listen to some Live Music. …
Take a dip in a Tea Tree Lake. …
Try and spot whales and dolphins! …
Go on a walk through a rainforest.
Search Rock pools for interesting creatures
Does this sound like the opportunity you would like to give yourself, or have you always wanted to travel to Australia but couldn't afford it? Why not try WWOOFing?  Join WWOOF Today! https://wwoof.com.au/join-wwoof/