To Anyone thinking of becoming a host, do it!
My first WWOOFer was Ben from England it was his first time as a WWOOFer and mine as a Host and I honestly thought he was so good that no one could be the same and I was a little scared about having any more. Six months later and saying goodbyes to five more has proved to me that it has been worth every bit of the experience. Tiwian, France, Germany and Hong Kong, these wonderful young people have blown me away with their hard working ethics and the keen want of knowledge which has sparked my own more so. I have fribromyalgia which means I live with daily pain but having my WWOOFers has mean't I can continue with my Therapy Animals and the visitors that come here for different activities in less pain. It is a slow start to what I wish to achieve here but the progress has been huge with the help of these wonderful people. I look forward to many more years of WWOOFing together. Glenda's Host User ID   https://wwoof.com.au/members/balliage1/
The Western District of Victoria is where we have our 30 acres, with 5 acres of bush land.  We have visiting native animal such as koalas, kangaroos and plenty of birds but only  7 km from the seaside town of Portland and 70 km from the South Australian border. Our home has been built in the back part of a large American Barn shed, we love all things camping and being out doors. All that we are creating and building here is a wonderful learning experience and we would love you to join in with us.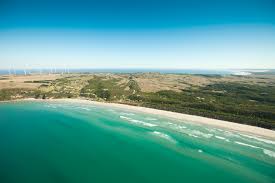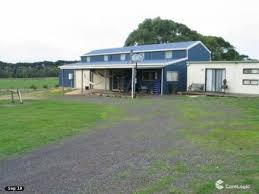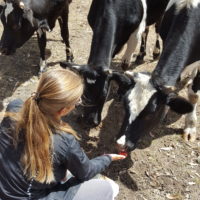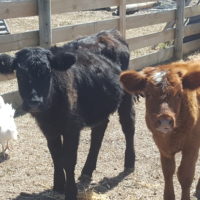 Our property is on a new adventure so we have a variety of animals such as horses, hens, cows,  guniea calves,pigs, rabbits, goats, a beehive, one shed cat and two therapy dogs. If you love being with animals and giving them a lot of attention we'd love to have you stay. The farm, although on a small scale is being opened for children and adults with different needs to have the opportunity to learn and experience nature-based education and animal-assisted therapy. A garden both vegetable and flower is in the planning stages so help in this area will be part of the stay.  We are close to the sea and have some great surf beaches, Tuna fishing and visiting whales which come in very close to our harbour during whale season from June to October. Blue whales can be seen from May. The Great Southwest Walk is fantastic and can be done in smaller sections at a time in the bush, along sea cliffs or along a river bank.
SKILLS WWOOFERS CAN LEARN HERE
Organic practices & techniques, Permaculture design practices & techniques, Gardening, Composting, Soil conservation, Mulching, Beekeeping, Animal care, Dairy, Using & caring for tools, Building, Fencing, Handyman, Cheese making, Bread making, and Fermenting foods
COURSES AND EVENTS
There may be visitors to the property as part of  nature education and the animal therapy but you will be welcomed to join in if you wish to do so.
I'm so glad that stayed with Glenda and Gray for 6 weeks. They are really nice, kind, thoughtful and treat me like a part of family, joining her daughter's birthday party, camping in Easter, and traveling around forests, cliffs and beaches. Those experiences impress me and I won't forget in my rest my life. In Glenda 's property, there is horses, calves, turkeys, guniea pigs, goats, ducks, plenty of chooks and 2 lovely, energetic dogs and a cat. The main job everyday is to feed the animals. Sometimes need a little weeding and building tasks ,which are kinda fun and enjoyable. On the other hand, my English isn't very well but Glenda is polite and explain what she meant patiently. Ergo, I've improvements in my English. For the meal, I 'm kind of a big eater, but they don't mind and keep cooking tasty meals, desserts and ensure I was full in every moments. I' m really appreciate about it. Thank you very much, Glenda and Gray. Hope you all the best!!
Does this sound like You? Join WWOOF Australia today https://wwoof.com.au/join-wwoof/