PATRICE NEWELL
Viking | RRP $35.00  | Trade Paperback  |  Publication date: 18 June 2019
"Far from a feeling of professionalism and prosperity, Australian farming's arse is hanging out of its trousers."
Agriculture is a $61 billion industry in Australia but one of the biggest culprits of environmental damage. As the effects of climate change become increasingly obvious, who's watching what happens on our farms?
In 1987 Patrice Newell left her job to become an organic farmer in the Hunter Valley. At Elmswood, roughly four hours from Sydney, she grows garlic, makes olive oil and keeps bees. and is a WWOOF Australia Host. https://wwoof.com.au/members/nh124/
It's from this vantage point she sees many unsustainable processes. Who's Minding the Farm is a detailed look at all aspects of the farming industry, and a call to action for every citizen to take responsibility.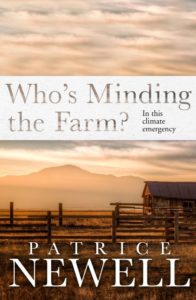 Patrice examines some of the problems for Australian farming including:
-The neglect and abuse of land by farmers
-Degradation of the soil over time, and its impact on the food we eat
-The shrinking, unskilled labour force of short-term workers, and how this affects productivity on the farm
-Depressive illnesses and isolation, suicides and tough times amongst farmers
-How governments have misdirected drought funding
-The chemical industry's stranglehold on farmers, and why we need to stop our chemical addiction
Part love song to a life on the farm, and part passionate appeal, Who's Minding the Farm will make you think differently about what we consume and the damage it reaps on the land.
'The spread of drug- addicted industrial agriculture cannot continue. It must not be our future.'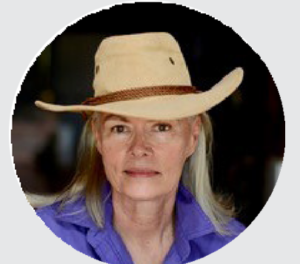 Dr. Patrice Newell (PhD) was born in Adelaide. After careers in modelling, journalism and television, she bought a farm in Gundy, New South Wales with her partner Phillip Adams, where she produces biodynamic olive oil, garlic, honey, soap and beef. Her books include Ten Thousand Acres: A Love Story, a heartfelt call for sustainable land use; The Olive Grove, her bestselling account of leaving the city for life on the land; and The River, a critically acclaimed examination of water-management issues facing rural communities.
patricenewell.com.au
For further information please contact:
Bella Arnott-Hoare
Senior Publicist
p +61 (3) 8537 4587
e bahoare@penguinrandomhouse.com.au
707 Collins Street, Melbourne, VIC 3008
p +61 3 8537 4599 f +61 3 8537 4699
penguin.com.au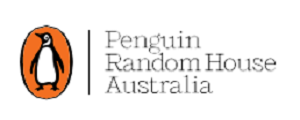 Penguin Random House Australia Pty Ltd ABN 28 004 815 703

9780143789390
_WHOSMINDINGTHEFARM_AU