By Lynette Vint
Meet Patrice Newell, WWOOF Australia host from the Upper Hunter Valley of New South Wales.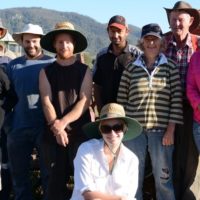 A little bit about Patrice
Patrice Newell was once host of The Today Show, but she left the television industry in 1987 with her partner Phillip, to become a sustainable land manager and writer/researcher dedicated to developing and communicating improved agricultural systems and innovations in an era of rapid climate change.
Her property, Elmswood Farm, is 10,000 acres of prime agricultural land in the Upper Hunter Valley of New South Wales in Australia. Elmswood embraces the tiny town of Gundy and rises from river flats to a mountain top, sometimes dusted with snow during the winter months.
Patrice produces Garlic, Olive Oil, Honey and Soap for commercial sale, and to the public.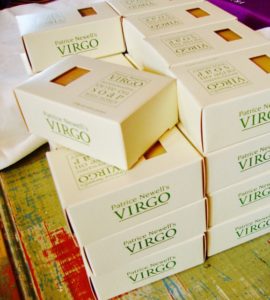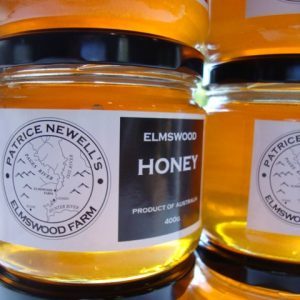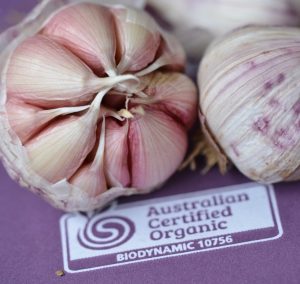 We thought we would catch up with Patrice and ask a few questions for our readers
Patrice you have been a WWOOF Host for 11 years, what has been the most fulfilling part of this journey with WWOOF Australia.
As soon as I heard about WWOOFing I was excited to be a host…but nervous. I visited a colleague who had become a super-host. Most of her WWOOFers never wanted to leave and one year she travelled overseas visiting all the different WWOOFers who had stayed at her farm….it proved how strong friendships and bonds can be forged via the WWOOF system.
 I have never had the opportunity to visit a WWOOFer overseas but l do keep in touch with many via Facebook now. And it has been a delight to see so many taking on interesting professions – alas not many in Agriculture.
What would be some of the tasks WWOOFers can do during their stay at Elmswood?
Everything depends on the time of year they come and the weather. There are garlic tasks from planting to harvesting to a lot of weeding in-between.  There is always repair work on fencing as every farmer knows. Olive harvest, especially if we hand pick for table olives, which is always a lot of fun for the team. We have garden beds and vegetables growing, so there is ongoing maintenance with them and if they are not scared of bees, well beekeeping is a great learning experience.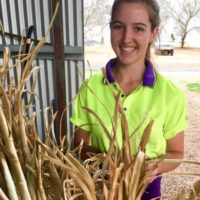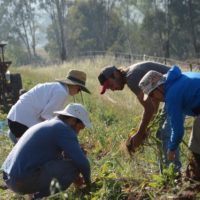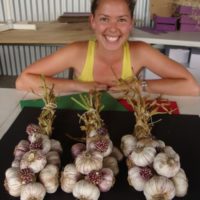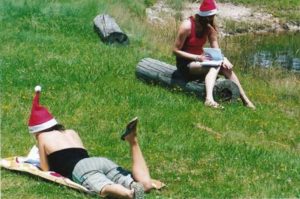 It must be hard for WWOOFers during Christmas time particularly those from overseas, what do you normally do during the Christmas season?
WWOOFers usually enjoy food preparations the most. Making plum puddings, grog-soaked cakes, and special sweets.  The same would be said for Easter. There is usually places to visit, Christmas Carols being sung in town and of course the local Christmas fairs. In our town we have lots of BBQ's in the lead up to the big day, and of course, there is always a visit to a church too if they want to go.
 I have included one of my favorite recipes, Sweet Glamour Garlic Custard to go with any Christmas pudding below.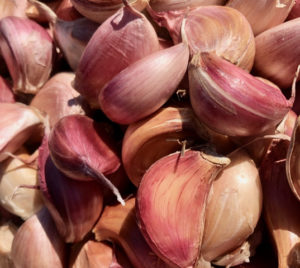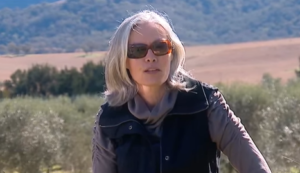 What is your favorite product you produce and why?
 13 years ago, we started growing our biodynamic garlic.  It is a very obsessive crop to grow. I can walk up and down the garlic rows each day and find myself in a total meditation.  Most of all I love it because each bulb is a handful of power. A true health product. A superfood as it is often called today.
Do you have any advice to anyone that is thinking about hosting/WWOOFing? (expectations, what will they learn, community, friendship etc)
For me it's a little like having a holiday at home. I'd never met anyone from Greenland before, but we met on our farm.  That just seemed amazing to me. And through the many WWOOFers eyes I have learnt about so many different places and their cultures and new ideas. The WWOOFers who seem to enjoy it most are those who can tune in and adjust to a different pace, it can take time for some to slow down and relax. Perhaps it's harder too with so much connectedness via social media now, whereas years ago when  you travelled just trying to connect with your family overseas or even here in Australia was something you had  to plan in advance. I have especially enjoyed WWOOFers who are practicing their English. As a writer I love a good chat about words and sentence construction.
A WWOOFer host can provide an affordable, unique, safe place to work through a lot of mind clutter. Past WWOOFers have tossed up their career changes, Uni course selections, relationship breakups etc. all while doing a bit of farm work.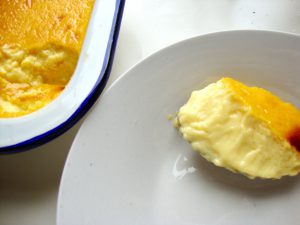 Sweet Glamour Garlic Custard
RECIPE
Pour 400mls of organic milk and 100mls of 'pure' -runny cream- (thickened if you must) into a saucepan with 5 heaped dessertspoons of sugar and dissolve over low heat. Do not let it bubble and simmer. Remove from heat when done.
Take 4 large eggs or 5 medium eggs and separate.  (Make pav bases out of the egg whites). Whisk the egg yolks.
Meanwhile squeeze the roasted garlic out from the skins. One whole big bulb equivalent (more if you're brave) and mash it in a cup with a tablespoon of honey.  Then add a little milk mixture to it, to mix it all up and make smooth.  The honey adds an extra richness to the sweetness.
Finally, add the eggs to the milk mixture, then the garlic mash, then the vanilla and whisk it all together.
Vanillas vary in strength to me, I use ½ teaspoon of organic vanilla extract. Do a taste test- where you can add more honey, garlic or vanilla if needed.
Pour into a baking dish and place in a Bain Marie that has cold water in it.
Bake in a low oven, about 125 degrees for 45-60 minutes.
It is ready when it has set and browned a little on top. Shake the dish and the custard should give a little shudder when ready.
This is great with any Christmas pudding or stewed fruit.
The above custard served 5. I never quite understand servings, because Phillip and I could quite easily have eaten all of it for dinner and skipped the roast lamb beforehand!
Patrice is also the author of Who's Minding The Farm? In this Climate Emergency
Part love song to a life on the farm, and part passionate appeal, Who's Minding the Farm will make you think differently about what we consume and the damage it reaps on the land.
In an era of rapid climate change, this vital account of how agriculture can address major issues, is an Australian story with global ramifications. At the farm, we are on the frontline of enormous challenges, from water scarcity and land stewardship to food security and the rural-urban divide. The devastation of drought and the crises created by industrial-scale chemically-dependent primary production are discussed and alternatives proposed – along with bold ideas for new sources of energy. This book can be purchased direct from her website http://www.patricenewell.com.au/about-patrice-newell/books-writings/
If you would like to learn at Elmswood, then reach out to Patrice through the messaging system within your WWOOF profile!
Not a member? Join here: https://wwoof.com.au/join-wwoof/  All WWOOFer Memberships are now 2 YEARS, so join today
With Christmas just around the corner a WWOOF Membership Gift Certificate is truly a gift that keeps on giving!