Meet the Baird family from Spring Spur.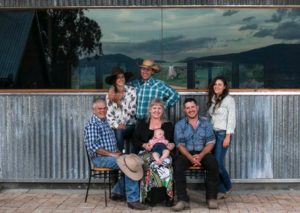 The Baird family have been around Horses and the High Country since the gold rushes of the 1860′s. Steve's father's family returned to the mountains in the depression years to rework abandoned mines scattered around the mountains, the Buckland Valley and the Reform mine in Myrtleford.
Kath's family had settled in Gippsland post war and their family dairy farm always had a mob of horses, the foundation of "Tonimbuk Trails" a trail riding enterprise that replaced the cows in the 1970′s and was the springboard for a return to the High Country for Steve and Kath.
Bogong Horseback Adventures was established in Tawonga in 1986, with a vision to offer quality expedition experiences in some of the best mountain riding terrain in Australia. Now long established BHA continues the traditions of mountain horses combined with comfortable camps and great fire cooked meals. The younger Baird's, sons Lin and Clay, returned to Tawonga and the Spring Spur family property in 2010 with a vision to continue with the horses, after a decade away as cooks and expedition leaders on horse outfits in the Californian Sierra Nevada mountains, Central America and the UK.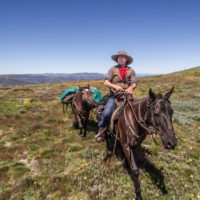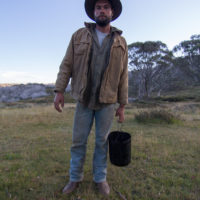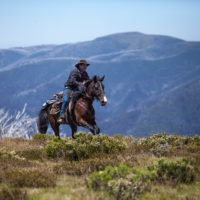 With a wealth of experience and a lifetime growing up in the business they bring a new energy and vision to Spring Spur. Part of that vision is now a reality with the  addition of Spring Spur Stay to provide comfortable on farm accommodation, the Riders Lounge as a venue for shared meals and stories about the High Country horse and the extensive kitchen gardens to flavour and nourish the goodies from the new kitchen and wood fired oven. The human story at Spring Spur is nicely rounded out with a skilled team of horse loving staff.  Hailing from the four corners of the world they bring expertise and an enthusiasm for horsemanship to the experience that is "Spring Spur".
At Spring Spur, we breed and train all of our own horses using a method called natural horsemanship. Our horses are our passion, and we take pride in offering spectacular day rides and multi-day pack trips into the mountains and surrounding areas.
We offer a unique farm-stay experience that allows guests to get involved in every aspect of our business, from our organic kitchen garden to our famous horse rides. The Spring Spur property consists of 6 lodge-style rooms, a Riders Lounge with sweeping views, and a family run kitchen garden serving up wholesome, home-cooked meals using locally sourced and sustainable produce – including from our own gardens and farm raised animals. We have horses, dogs, pigs, goats, and chickens which our WWOOFers assist us with along as coming along for a day trip with our guests and depending on their Horsemanship they sometimes have the opportunity to do a 4 day trip across the beautiful High Country, sleeping under the stars, cooking Damper and Billy Tea, taking away memories for a lifetime!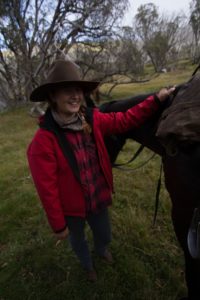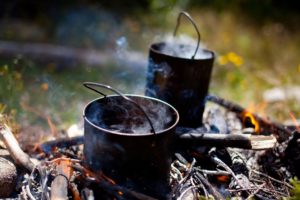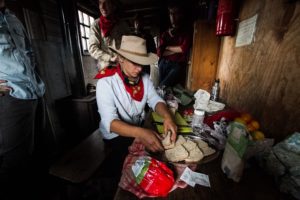 Spring Spur is located in the Victorian High Country and local attractions include the Alpine National Park and nearby towns  Falls Creek, Mount Beauty, Bright, Beechworth and Albury Wodonga. The Alpine Valley is a unique and diverse district with many local producers of regional foods and wines.
Skills WWOOFers can learn on their visit
Gardening, Composting, Propagating, Pruning, Soil conservation, Mulching, Wild Food Foraging, Worm farming, Animal care, Using & caring for tools, Building, Fencing, Bread making, Fermenting foods, Preserving & processing food and learning about the High Country at its best!
I had a really great time staying in this beautiful place during 10 days ! This is a very welcoming family with lots of lovely people coming and staying on the property. There was plenty of things to be involved in and to learned with different sustainable projects. I worked mainly in the garden and helping in the kitchen (**food was so delicious as everything is homemade**) but I also had the chance to give a hand caring horses and even going on horseback trip with them. This was truly amazing !! I highly recommend to have a stop here… and to allow it some extra time 
 I wish I could stay more ! Thank you for having me ! All the best Amandine
We welcome all  WWOOF members to our Property so don't be shy here is our Profile https://wwoof.com.au/members/springspur/
We look forward to welcoming you, the Baird family.
Not a WWOOF Australia member then, Join WWOOF Australia today https://wwoof.com.au/join-wwoof/