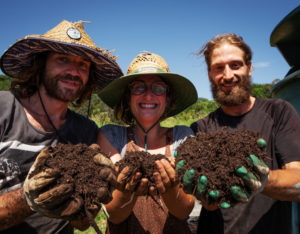 By Lynette Vint
Hosts, we have travellers that would love to join WWOOF and get their hands dirty, but if you have forgotten to update your Calendar, they won't know if you need help or if you can accommodate them during these difficult times.
If there are any Hosts who feel they have a safe haven for WWOOFers please put a Notice on the Notice Board here is a quick 2min video on how to do this: https://youtu.be/P7vZY-EiwT0 and put it also in your Profile.
 If you are unable to take WWOOFers please ensure you BLOCK out your Calendar with BOOKED OR UNAVAILABLE within your Profile so WWOOFers are not wasting valuable time trying to reach Hosts that cannot take them.  Here is a quick video how: https://youtu.be/Kc1-o3979dc
 We would like to thank all our wonderful Hosts for their response, please keep safe and follow all steps to stay isolated as much as possible during these times.
Please keep up to date with the WWOOF World on our News Page https://wwoof.com.au/news/