Written by Lynette Vint – WWOOF Australia Office
Every year my husband and I love to take a month off and head North to the warmer weather, but due to renovating we missed last year, so we were really excited to get off the mountain (we live in the Snowy Mountains), at – 8 degrees C in the mornings, who wouldn't!
One of our stops is Bribie Island, we stayed here 2 years ago and just loved it. For those flying into Brisbane airport, if you hire your own car it takes 1 hour and 15 minutes. Bribie Island is the smallest and most northerly of three major sand islands forming the coastline sheltering the northern part of Moreton Bay, Queensland, Australia. The others are Moreton Island and North Stradbroke Island. Bribie Island is 34 kilometres long, and 8 kilometres at its widest.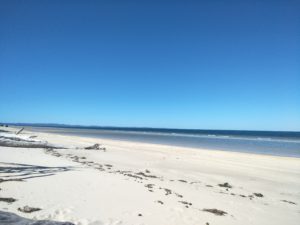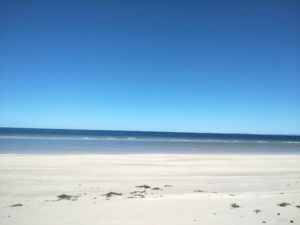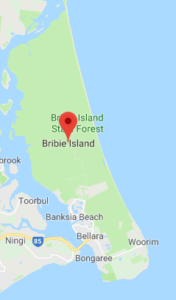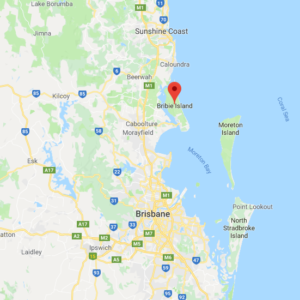 I thought I would highlight some beautiful spots as we head up to Cape Tribulation far north Queensland for all our current WWOOFer's and those of you out there that are looking for a sea change, follow us on our journey and see some beautiful parts of Queensland Australia.
We have a special place we stay at on Bribie Island that allows us to keep up our daily Training regime. We start our day with homemade Kefir, which I make as we travel, I carry it around in a small cooler which works great, it's so easy and excellent for gut health and is a great way to start the day. I make them in recycled coconut oil jars. To speed up the process I cover them and leave them in temperatures of 23 – 24 degrees. Kefir or Kephir, is a fermented milk drink similar to a thin yogurt that is made from kefir grains, a specific type of mesophilic symbiotic culture.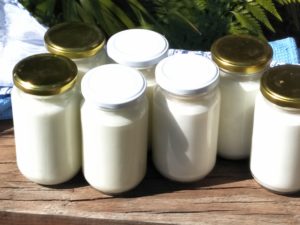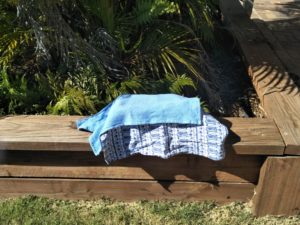 Each day we head off with a backpack full of water bottles and lunch as we have a 40 minutes fast paced walk through National park trails to our own private beach for the day!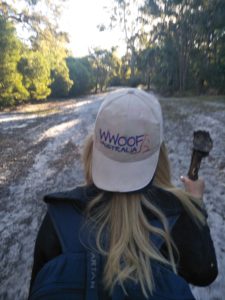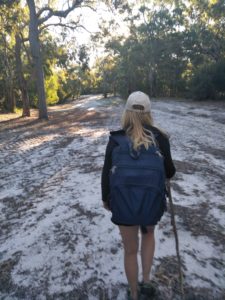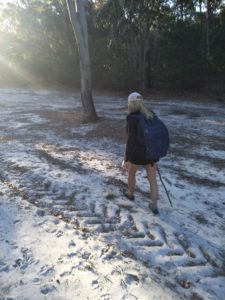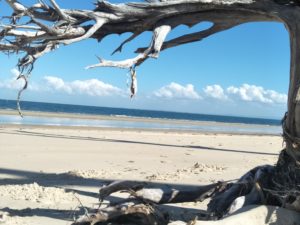 Bribie Island has 6 beaches to choose from, some you can even take your 4WD on, always check parks website as you do need permits for this https://parks.des.qld.gov.au/parks/bribie-island/about.html. Both years we have visited Bribie Island we have seen dolphins and whales, so don't forget the Binoculars!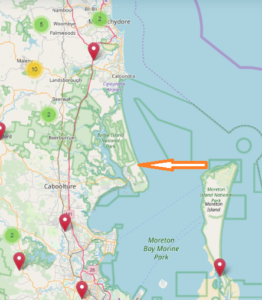 WWOOF Australia has approximately 30 – 40 Hosts within 1 – 2 hours from the Brisbane airport. Our Hosts vary from Oyster Farms, Cattle farms, Organic Commercial and Hobby Farms, Plant Nurseries, and Produce Farms that love to show you their trade and their interest with the area they live in.
Once you become a member just go to the Map Search on our website and type in Brisbane, you can zoom in or out on the map and you will see the Hosts placed in their locations. All you need to do is read through their profile, if it sounds like a good fit, just send them an email through the members messaging system or if they prefer a call, pick up the phone and make arrangements today!
Activities to do on Bribie Island
https://www.tripadvisor.com.au/Attractions-g499637-Activities-c61-Bribie_Island_Moreton_Bay_Region_Brisbane_Region_Queensland.html
If this sounds like you and you're not a WWOOF member yet, Join WWOOF Today! https://wwoof.com.au/join-wwoof/