Bonics Estate WWOOFer Traineeship
Bonics is pleased to offer this exciting Artisan Fine Food Traineeship opportunity to our WWOOF member friends. We believe this Bonics Traineeship program will offer a lifetime career development advantage for the right talent looking to enter the fine foods and sustainable agriculture market place. As a Bonics Trainee you will be extended the chance to learn from leaders in the sustainable agriculture arena and gain valuable insights into what distinguishes artisan fine foods from factory foods produced for the masses.
If you are seeking a chance to explore the life direction and career path that includes caring for nature and provides a means to express your talent potential meaningfully, consider this Bonics Traineeship a once in a lifetime opportunity to apply. The first step is to contact us about a trial to demonstrate your passion and potential for sustainable agriculture and fine foods. If you are selected the next development steps will help you accelerate your sustainable farming skills through a combination of hands on practical and technical studies to master the keys for success.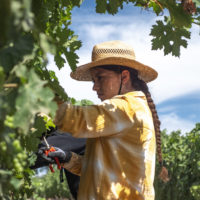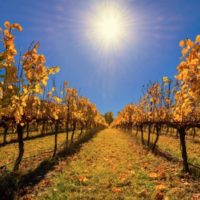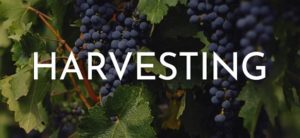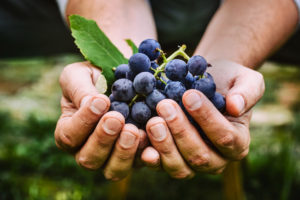 Bonics Traineeship Program Career Development Path
Probation of 1 to 3-months (to establish your potential)
Begin Bonics' Organic Farming & Fine Foods Artisan Training Program
Optional TAFE Certificate IV Organic Farming Course (18-24 months)
Sustainable Farming Best Practice at Bonics Estate
Viticulture- all facets of and including:
Vine Propagation
Vine Grafting
Vine Training
Vine Pruning
Organic Weed Control
Organic Pest Control
Sustainable Farming Technology
Farm Machinery Operations & Maintenance
Irrigation Water Filtration & Pumping Maintenance
Solar Power Systems
New Equipment Engineering & Improvements
Ag Equipment Restoration such as sandblasting, rebuilding, painting
Sustainable Property Planning & Management
Fine Foods Development:- all facets of and including:
Harvesting
Fermentation & Production
Preservation & Ageing
Brand Development
Bonics Traineeship Pathway
In addition to key seasonal work-tasks and property sustainability initiatives, Bonics management will encourage and support you to apply and study for a Diploma in Organic Farming though TAFE. This Diploma will provide both a recognized qualification and understanding of the science behind Bonics sustainability best practices strengthening your capabilities and enabling your talent potential in the future.
Learning From Leaders in Sustainable Production Best Practices
Bonics Trainees will be privy to a wealth of opportunities providing a springboard for future career paths in sustainable agriculture, fine food production, and regenerative best practices.
How To Apply?
As a WWOOFer, you are welcome to contact us at Bonics to explore the possibility of visiting our Estate and if this Bonics Traineeship is a good fit for everyone.
Frank Bonic
Bonics Estate
Mb 0424 001 551   Frank@Bonics.com.au