Meet Justin and Melanie McCulloch, new Hosts to WWOOF Australia. https://wwoof.com.au/members/justin/
We are spontaneous people that love challenges in life and embrace every opportunity. So when the opportunity to secure this estate in 2014 presented itself – how could we refuse the lure of raising our two beautiful daughters in a Coastal Olive paradise?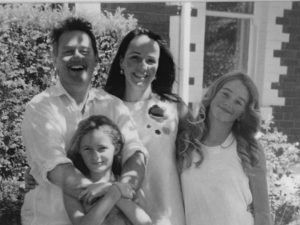 The House On The Hill Olive Grove is a family run, multi award winning boutique olive grove that produces extra virgin olive oil, table olives, olive soaps and everything olives.  We are proud that we are able to offer end to end processing from picking the olives to running through our own olive press (usually within the hour) producing multi award winning EVOO (both National and International).   We are also proud that we get our results by using no herbicides, pesticides on the grove and no solvents, talcs or even enzymes through the pressing of the olives, producing the highest quality robust EVOO.
Sometimes naivety is a blessing.
Moving from the city and not knowing anything about farming Olives or maintaining a country estate we had to learn quickly, as we discovered the harvest season was just around the corner! So, with the generous sharing of knowledge from neighbouring farmers and key Olive people we engaged our dearest friends and began harvesting the Olives, with Gianni, our Olive expert at the helm.  We quickly learned, that whilst the Olive Trees were planted with the vision of a prosperous future and were very well maintained, the Grove had never been utilised to press oil, or produce commercial table olives before Discovering we had several varieties including Koreneiki, Manzanilla, Kalamata, Luccino and Californian Queen, we researched their unique characteristics and set about learning how to maximise these as produce.
Our learning curve was huge – everything from pumps, soil composition, nutrition, olive harvest seasons, pruning and picking. If we're honest we didn't even know that green and black olives were a stage of ripeness rather than different varieties! We had no idea which varieties of  Olive trees were planted on the grove, and had even less ideas about which were best for Oil and which were best for table eating?
To remain true to our vision of healthy, homegrown produce, ideally with control over the entire process to ensure maximum quality, we risked everything and invested in our own Olive Press. This ensured fresh pressed Extra Virgin Olive Oil (EVOO) could be produced from tree into oil within the hour.
The results were an award winning cold pressed, robust & peppery Extra Virgin Olive Oil that has continued to win awards every year since!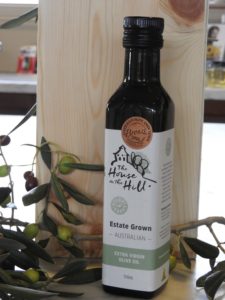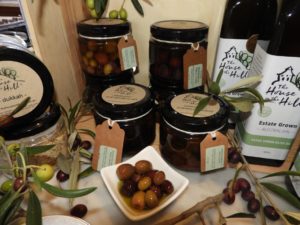 What is a typical day?
Our daily tasks differ considerably from day to day but is dictated by season which starts from picking and processing olives (May – July).  Pruning of the gardens and trees from July through to September / October.  This leads to general maintenance and home and land improvement ideas and implementation, although maintenance does occur throughout the year.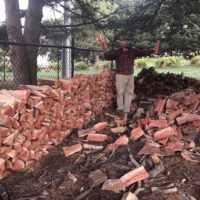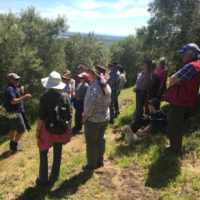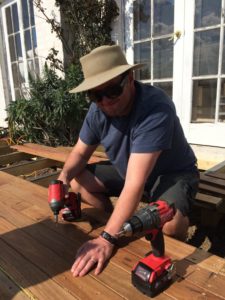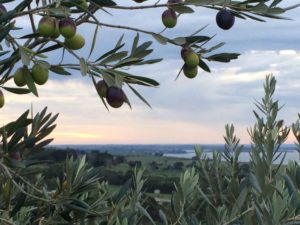 What type of farming techniques do you use?
Our farming techniques are quite traditional.We don't use Herbicides, Pesticide or fertilisers on the grove, with all olives hand picked or using tree rakes to remove the olives from the tree onto large nets where they are placed into picking trays ready for the press.  Table olives are rinsed then brined in 220 litre drums.  Once de-bittered yet firm, they are jared which is a long and manual process, but the results are worth the effort.
Our journey is full of fun, sweat and tears and we wouldn't change it for the world!
We'd rather share it with the world, so please enjoy our amazing produce, follow our story online and we look forward to meeting you at The Villa one day. 
The Olive Tree is celebrated and key to everything we do:
Pressing oil
Brining olives
Brining olives
Brewing tea, or
Just enjoying the views!
Made with laughter & love that only a family owned grove can offer.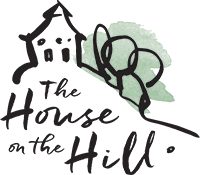 Our products are available at the following venues;
So if you would like to visit Justin and Melanie, and you're not a WWOOF member then, Join WWOOF Australia today https://wwoof.com.au/join-wwoof/