Meet Mattias Armstrong and Sherene, WWOOF Australia Hosts from Fernvale, NSW. https://wwoof.com.au/members/armstrongfarm/
They live 45 minutes from the beautiful Byron Bay and 35 minutes to Gold Coast airport. They recently purchased their amazing 7 acre property which needs some tender loving care with the help of WWOOFers to bring it back to its original glory. Its a beautiful shaded environment to work in with a creek and a dam on either side of the home.
Mattias (Matt)  and Sherene enjoy work, music, food and good company. I spoke with Matt on the phone and asked him a few questions about his dream.
How long have you lived on your property and why did you choose this area to start your dream?
"Sherene and I moved to Fernvale in November last year. We where looking to upgrade from our property at the time to achieve more space and better light. My working career had been as a humanitarian in far away places and being married to a Sri Lankan I was looking to settle in a region with both great diversity through both the human population and within a diverse natural environment. 20 minutes from my favourite beach for fishing."
Can you describe the tasks you have for WWOOFers to do.
The property we have purchased was developed with extensive gardens, a pine plantation and a home in 1972. All of this infrastructure requires rehabilitation.
Tasks include building works, garden pruning, maintenance and planting. Construction of new infrastructure and fencing.
What foods can be grown in your area?
As we are blessed living inside an old volcano that has a unique micro-climate of its own. We are able to grow tropical, sub-tropical and cool temperate species. Our objective will be to grow a wide variety of food producing trees and to develop a low maintenance, more sustainable garden.
How many WWOOFers can you accommodate at one time?
Our preference would be to have 1 or 2 WWOOFers at a given time until the basic infrastructure has been improved.
What will WWOOFers learn during their stay with you?
We are all learning as we go! We prefer the opportunity to have an exchange of learning with our WWOOFers. Matt has been involved with Permaculture, machinery, farming, building and property development most of his life. For those that are keen and willing to work hard, he has much to offer! Sherene enjoys making a nice home and cooking. Again for those willing to cook a meal and share a bit of their own culture with us, we enjoy reciprocating with music, fires and good cheer!
What can WWOOFers do in their free time?
The local area is very scenic, Mt Warning is a great climb and the town of Murwillumbah services most needs.
Mount Warning, a mountain in the Tweed Range in the Northern Rivers region of New South Wales, Australia, was formed from a volcanic plug of the now-gone Tweed Volcano. The mountain is located 14 kilometres west-south-west of Murwillumbah, near the border between New South Wales and Queensland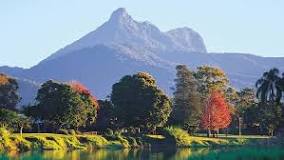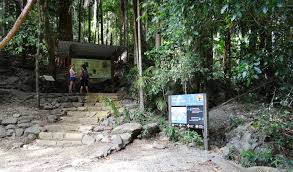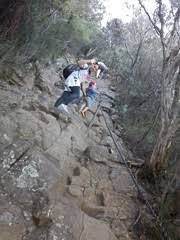 Beaches and Byron bay to the South and the Gold Coast North of us offer a wide range of adventures depending on your flavour.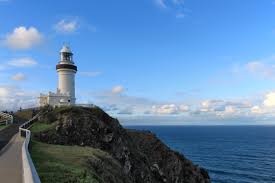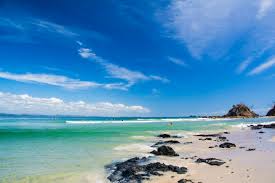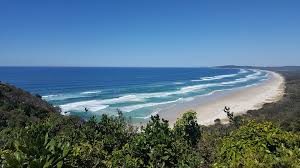 Home is a peaceful place  with gardens, a creek…………truth is we don't rest much as we have plenty to do and we love it!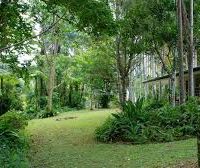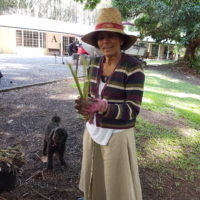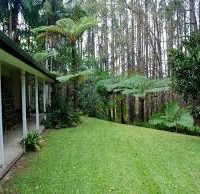 What farming Practises do you use? E.g. Organic, Permaculture or Biodynamic
Our practices stem from a permaculture  philosophy. We try to be conscientious about our decision making and practices. Long term sustainability is our goal.
Are you close to any major Airports for easy access to your property?
Gold Coast Airport is 35minutes from home!
Is there anything you would like to ad – go for it.
The experience people have here is as with most experiences.The more you put into it, the more you get out of it! This is a beautiful place to be. We love our music, food and our work. With good company and a willingness to to be a part of the team, a rich experience can be shared.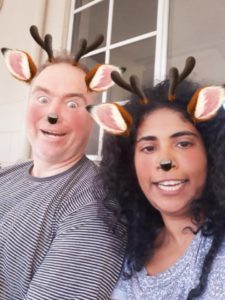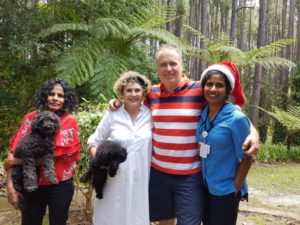 If this sounds like you and your not a member JOIN WWOOF Today! https://wwoof.com.au/join-wwoof/  Don't miss out, receive 1 month Free during the month of June as we celebrate our 38th Birthday.