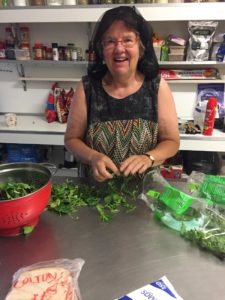 You're never too old to WWOOF, great attitude is all you need.
I'm Karin from Germany, 61 years of age and wanted to share my WWOOFing experience with you. In 2009, I travelled the Westcoast of Australia as a WWOOFer, I joined WWOOF because I knew I could travel on a budget whilst I was here on a 1-year Tourist Visa, and learn with likeminded people along the way that wanted to teach me their lifestyle skills and I wasn't disappointed.
During these travels I experienced so many new things in my life, yes at 51 years of age!
On remote farms I cleaned crocodiles, managed the household, did activities with the family's children, shared the cooking and cleaning even learned a lot about fishing. This experience gave me the hunger to come back, I discovered during this time that I loved working and living in remote areas, so I came up with the idea to travel through the middle of Australia but my dreams had to wait another 10 years.
My best WWOOFing experience I had in 2020.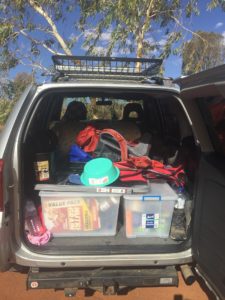 So at 61, the plan was to cross the continent from south to north to experience the Outback's boundless planes of freedom and nothingness and I had a desire to be more connected to nature. Australia is mysteriously seductive.
I stayed with a host on a property called Ooraminna Homestead, a 2.5 sq km piece of farmland 30 km from Alice Springs, NT. The property was converted into a beautiful venue with cabins, a campground, restaurant, and catered to many small animals. Nicky, the host allowed me to work according to my interests. I cleaned the cabins, fed animals, helped in the kitchen, and did the laundry. She took us out with the kids to the river for bathing and picnic. I stayed there for almost 5 months, yes it was a long time but due to COVID travel restrictions were in place and movement was limited.
Nicky was so gracious and offered for me to stay on the property for as long as needed. Needless to say, the relief during these times is unexplainable, particularly when you're from overseas and something like this happens can be very daunting, I'm so grateful for the family's generosity and hospitality, I really enjoyed staying there.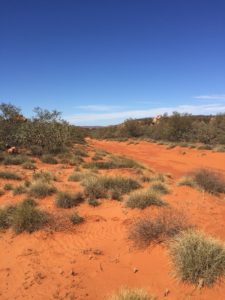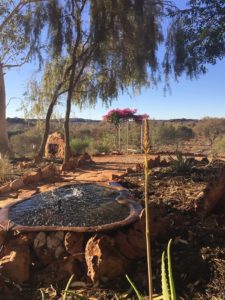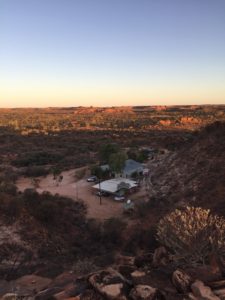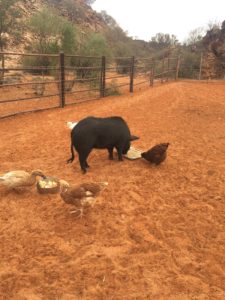 I realised then a life dream had come true for me. I had gotten the chance to live in the middle of the continent with all its challenges, for example controlling the daily water supply, or chasing the pig through the bushes after it had escaped from its pen or baking my own bread.
Living and travelling in other countries is a way to get to know a lot about yourself, yet it seems as if it is a never-ending story. Yes, it can be scary, it can be exciting, my advice is to break out of the comfort zone and embrace the discomfort of a new situation.
Meeting new people is not easy but remember WWOOFing hosts are like minded people, they are opening their homes and want to share their lifestyle with you. Once you get to know them, the area, the daily routine you will start to enjoy the beautiful aspects of the location and find your relaxing you will fit in very easy.
I would recommend WWOOFing to anyone no matter your age as long you're your healthy. It's a great way to get a glimpse and share for a short time, the physical, mental and emotional aspects they have to deal with every day. I admired their endurance, friendliness, and the calm way they reacted to stress.
This experience changed my direction back home, when I got back to Germany, I decided to change my job. I had studied psychology and had worked as a lecturer. After my working experience with WWOOF I knew I want to do something completely new for business. So back in Europe I became a family manager, kind of a nanny, and worked for families in Dubai and New York.