Meet Vera and Micha, who have just finished WWOOFing in Australia, so we thought we would reach out to them and find out how their WWOOFing experience went.
A little bit about the girls:
We're two German, girls with a Working-Holiday-Visa. Beside travelling we're interested in getting to know a lot of different and new people, especially locals. We're 24 and 31 years old, so we have already some work experience (Teacher/Carpenter and Social worker). Micha has some experience in WWOOFing in the past. Beside doing creative things on our own, we like doing sports outside in the nature (running, swimming, soccer, hiking etc.). We also like to play the guitar, but we're both just beginners and try to learn it by ourselves.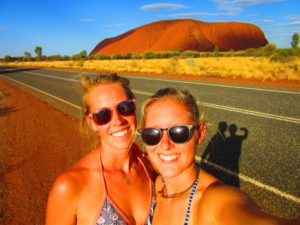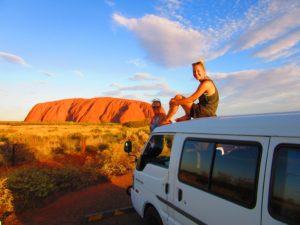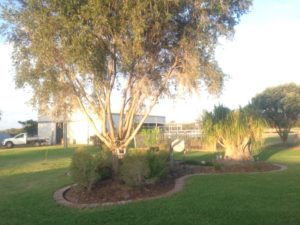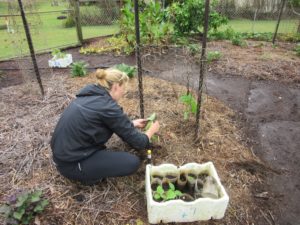 Why did you choose to use WWOOF Australia?
Because Micha already had some good experience from a previous travel in OZ, so she wanted to show me what it is like to travel with WWOOFing  and we're interested in cultural exchange, so WWOOFing is a very good way not only to get to know the lifestyle and what it means to live in OZ – more importantly, meet wonderful new people, you connect emotionally, you have great conversations and automatically you improve your English skills!
How long are you in Australia?
We arrived on 28. August in 2018 – we had a open return ticket, because we weren't sure about how long we wanted to stay in OZ. In the end it turns out that we stayed 9 months. 4-5 of them  WWOOFing at different places.
How many Host farms have you visited to date and what tasks have you been doing over this period?
Bundaberg / Magnetic island / Shannonvale / Hervey Bay /  / Mt Tambourine / Bellingen / Adelaide / Waroona = 9 different experiences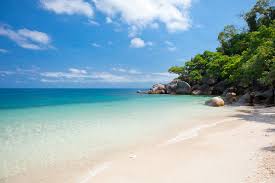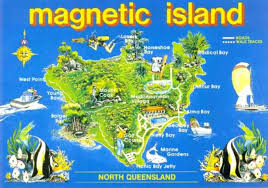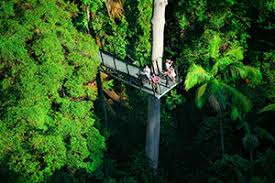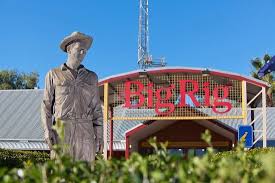 Tasks:
Because of our own knowledge from home we were able to do different things. Starting from easier up to constructive and creative tasks!
In general: gardening, weeding, harvesting, feeding and taking care of animals, housework and cooking, building garden beds, maintaining of bungalows, dog and babysitting, making tropical wine, permaculture, concreting bricks around garden beds, building nesting boxes for chooks, upcycling of old furniture, pruning and harvesting bamboo, Building a planting area/arrange a new area in garden for planting, building dehydrator out of old aquarium, building pergola out of poles, sanding and oiling of outdoor furniture, sanding and oiling of two big outdoor bars/table, painting walls.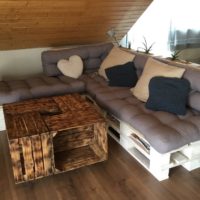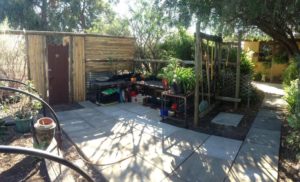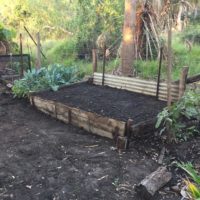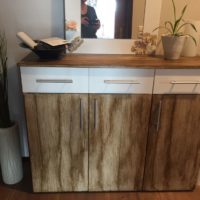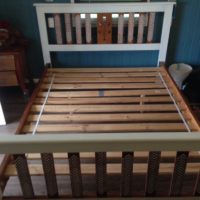 What skills did you get to learn whilst WWOOFing?
We learnt how to live from and within nature – to be respectful and to act environmental responsible (e.g. living from rainwater tank)
We learned a lot about Permaculture practices – got inspired for our own little garden back in Germany
How to use a chainsaw
How to drive a tractor or a rider mower
How to make concrete
Introduction in how to make Tropical wine
What chooks need to be happy
More important: how to quickly open yourselves to new people and to live and share a house with them
And not to forget: we improved our English skills a lot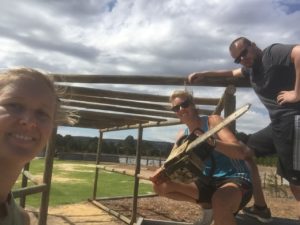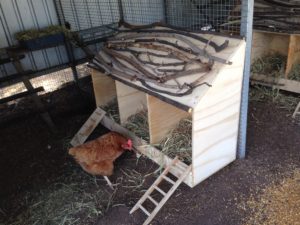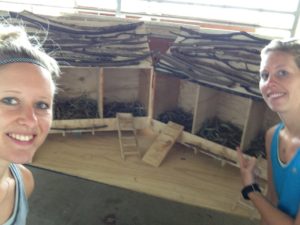 Would you recommend WWOOFing to friends?
Definitely YES! Speaking for us both it was the greatest way to not only travel, but live the Australian way! We appreciate the cultural exchange and love to give people helping hands and see them happy after our project is finished. With woofing we met so many lovely and warmhearted people who opened their home for us and let us be part of their families. We would never had experienced OZ like this and maybe we wouldn't have stayed this long if we would have traveled only from hostel to hostel. We didn't only travel – we lived!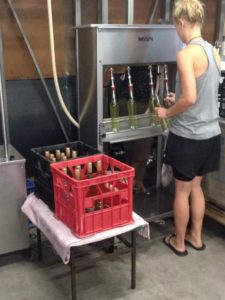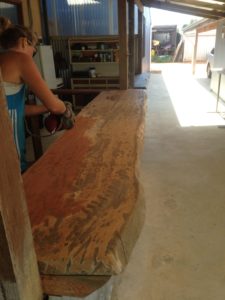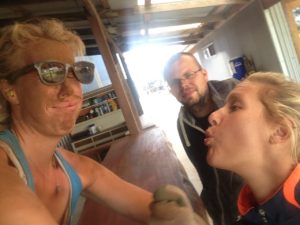 What was the most interesting thing you didn't know about Australia?
We were aware of Australia being a huge country, but we could feel it during driving from Port Augusta to Uluru and further north to Katherine. During these days we felt how BIG Australia really is. Also we didn't know that there are so many different time zones. Interesting for us was the timezone from only 30 minutes difference between South Australia-Victoria.
What have you learnt about each other WWOOFing that you didn't know?
That we're doing good being around each other 24/7, working in a team works out perfectly and we really enjoy the time while we did our projects together.
Micha is a perfectionist and likes things to be done.
Vera learns quickly and keeps new vocabulary in her mind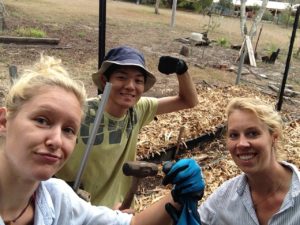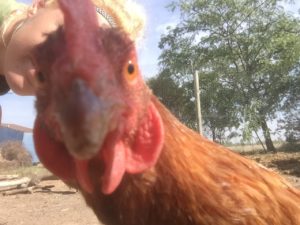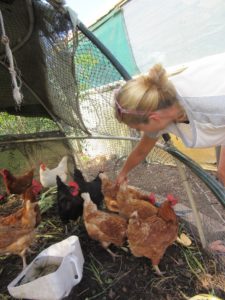 Reviews from WWOOF Hosts:
Having Vera and Micha come to stay and work on our property was a fantastic experience. They were both enthusiatic and hard working and it was a pleasure spending time with them. The girls brought excellent skills and knowledge and exhibited a true thirst to learn and experience more. In the time they were with us they undertook a range of tasks working both independently and alongside us. They did various gardening jobs, repaired some irrigation, assisted with some small building work, helped with our animals and were invaluable in helping us with a party we were hosting. Their work was always completed to a very high standard and their communication with us was excellent. We can highly recommend Vera and Micha to future Hosts. Mardi Grigg & Bradly Nurton 
Vera and Micha are the best wwoofas ever! Two positive, enthusiastic, self- motivated young women who take everything in their stride. It was a pleasure to host them. They are clever in what they do and how they adapt to the various family situations on their woofing journey. Wishing them all the best.https://wwoof.com.au/members/sa433/ Stef and Anton
Don't miss out on taking these girls if you get the opportunity. They are a cut above most WWOOFers. They are meticulous, hard working, punctual, and creative. They come with skills most WWOOFers don't possess. For example, they surprised me with some jobs I didn't even ask them to do, like tidy and clean our office, fix broken toilet roll holders etc. We wished they would stay longer and even asked them to come back! Wishing them all the best. Lucky next Hosts. Moira Buchanan, Magnetic Island 
As a host, you want people who are enthusiastic about the work they do and easy to accommodate. A week ago, I had the chance to welcome Vera and Micha at my place for about a week. In this short time, they built garden beds and did some hard landscaping job, leaving a lasting mark in my backyard of their brief passage. They've done it with such enthusiasm, finding solutions to problems, being creative and perfectionist in their approach. They were very good at including and working with an other woofer, making his first woofing experience a positive one. I wish they could've stay longer, as I knew , after a few days , that they could tackle any job, will work hard and will not stop until they will finish it. And tidy up the place, when the job was done. Many thanks, again, Vera and Micha for your good work. It was nice meeting you. Happy and safe traveling, Cristina Moor
If this sounds like you and you're not a member JOIN WWOOF Today! https://wwoof.com.au/join-wwoof/