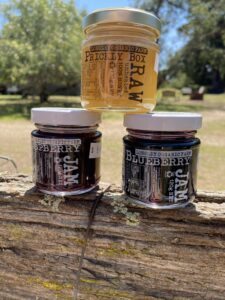 James, Longley Organic Farm, Tasmania
Longley Organic Farm has so much to offer WWOOFers who are willing to learn and experience Micro Farming and all that is involved with this multi-faceted business. James and his family have been WWOOF Australia Hosts for more than 20 years Hosting well over 1,100 WWOOFers. South West of Hobart, Longley is only ½ hr from the coast and Kettering, the departure point for the Bruny Island Ferry.
Longley Organic Farm has over 100 actively producing garden beds, on a rotational basis, hot houses, seed saving, large Blueberry orchard, Farm Gate Shop and is the largest, most comprehensive supplier of machinery, seeds and equipment for Micro Farming in Australia. Offering the hire of the machinery across Tasmania and advise for all Micro Farmers across Australia. Longley Organic Farm also produces BioChar equipment, manual soil aerators on site.
James is a man of vision. He is passionate about our changing climate and preparing for the challenges in Agriculture that are ahead of us. Currently James is experimenting with seeds inoculated with nitrogen Vs those without and how productive they will be in a dry climate season – early preparation for the expected oncoming drought years. Each winter James focuses on building dwellings and sheds and has plans for an eco village of Glamping platforms to be built further up the creek over the next few years.
Longley Organic Farm supplies the top 10 restaurants in Hobart with certified organic gourmet, specialist produce along with preparing and selling up to 50 weekly Organic Boxes locally. The roadside honesty stall also sells their compost worms, and supplies, fresh produce, Longley Jams, honey and seedlings on the old Toyota Truck James first used when he purchased the farm at the back of Kunanyi (Mt Wellington).
There are 2 accommodation options available: Misty Pocket, a Shed that was converted and insulated into a fully self-contained 2 room cottage that has a slow combustion heater, perfect for couples offering privacy in a quaint hollow backed by bushland. Or in a larger studio style closer to the front of the property with dormitory style bunks, large communal kitchen and area – gumboots supplied – just grab a pair off the Drum Sticks!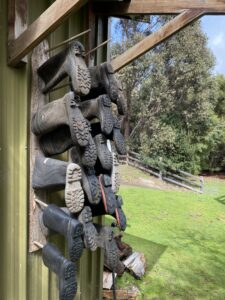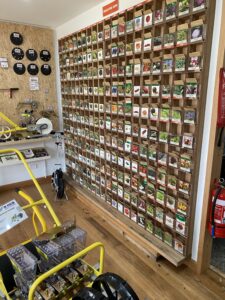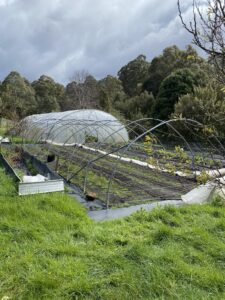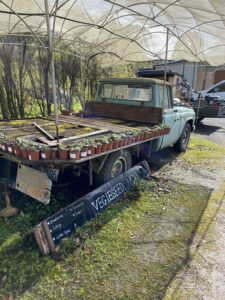 In your free time the Longley waterhole provides a perfect place to cool off in the middle of summer days and is only 300 mtrs away. The Longley International Hotel, a popular band pub for locals and Hobart music lovers alike is just next door and does some great meals