Meet Barbara, Claudia & Ash from Sugarloaf, 50 acres of paradise situated in the picturesque Megalong Valley surrounded by the beautiful Blue Mountains escarpment. Complete with Olive Trees, Vegetable Garden, Chicken Coop, Beehive, Fruit Orchard & Farm Animals/Pets.
On their farm they maintain over 500 olive trees which are harvested annually for oil, there is also a fruit orchard, vegetable & herb garden, beehive, chickens, guinea fowl, ducks, peafowl, pet sheep & horses. They also have a cat and two dogs, and a pair of rabbits WWOOFers who stay must have a love of animals!
We asked about their experience as WWOOF Hosts, and here is what they had to say:
How long have you been a WWOOF Australia Host and why did you choose to be part of this program?
About 1.5 years we have been hosts. We chose to be a part of the program to share our special place in the world with travellers, and also get help with every day farm jobs.
What is it like living where you do in Australia?
Spectacular! We are a very small community, and as such everyone knows everyone and is very close. We are in a very picturesque place in Australia, and a unique one as well, surrounded by high cliffs and escarpment with only one road in and out through a rain-forest.
Describe your Sustainable Lifestyle and why you chose to live like this.
We try our best to grow what we can to eat, compost or feed to animals all food waste. All compost and chicken droppings are used as fertiliser in the garden. We often collect cuttings of trees and plants from neighbours to grow our own.
What would be a typical day for a WWOOFer when they stay with you?
It depends on the WWOOFer! Some WWOOFers have chosen to get up at 7 am, do their volunteering early on, then have the rest of the day to do bush-walks around the property or around the Blue Mountains. Others choose to sleep in and start volunteering later. The work depends on the time of year – it could include pruning olives, picking olives, weeding, planting, collecting timber, cleaning chicken coops, feeding animals, preparing venue for community event etc.
Where do WWOOFers get to stay?
They have their own private accommodation, separate to the main house, which has a drop toilet attached, but WWOOFers are always welcome in the main house where there is WiFi, indoor fires, TV, kitchen, shower, music, books, pool and more.
What is the weather like and what is the best time of the year to visit?
The weather can be hot in the summer, so early morning starts are best in this time. Winter can also be very cold (we had snow this year!!), some days are bearable, some days are too cold to be working outside. Autumn and Spring are the best times to visit as a general rule, but there are always things to do that can work around the heat or cold.
Is there any particular piece of clothing if any you would recommend be the number one item to bring with them?
Boots & walking shoes!
What will you teach WWOOFers during their stay with you?
Pruning, picking fruit, weeding, planting, timber stacking, animal care, composting and potentially reversing a trailer, using a ride on mower, using a tractor and more!
What has been the best memory to date, an experience you have had as a Host with WWOOFers?
The many stories shared of travellers, the food cooked for us from various countries, being taught new skills and methods ourselves, and teaching them!
What is the main Airport I fly into to visit you?
Sydney Airport
Would you recommend being a WWOOF Host and why?
Yes! Fabulous way to get to learn about other cultures & countries while also getting some jobs done around the place.
Do you have any advice for prospective Hosts on getting the most out of the WWOOF experience?
Ask questions you want to know BEFORE the WWOOFer is locked in. Find out if they are capable of doing what you will require of them before hand.
Do you have any funny/surprising stories about your experience as a host?
One time while we had 3 WWOOFers here we had to rescue 2 neglected lambs – this involved over an hour of chasing them around a paddock, trying to be soft, quiet and calm to win their trust and eventually catching them. They are still pet sheep to this day and regularly come on walks with us and the dogs & cat!!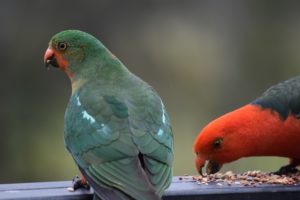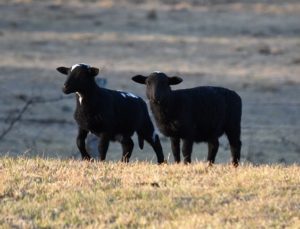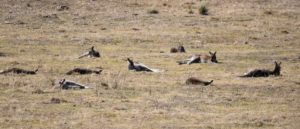 If you would like to experience WWOOFing and you're not a member yet JOIN WWOOF Today! https://wwoof.com.au/join-wwoof/