Meet WWOOF Hosts Fionn and Laura, of Djaning Farm, which is located in the shadows of Nightcap national park, in the sleepy, picturesque village of The Channon.
Djaning seeks to incorporate contemporary regenerative agricultural practices with an artistic flair. Utilising a holistically managed Permaculture mainframe with Syntropic Agriculture as their driving force. Being a family farm they have an emphasis on rewilding and nature play.
They're a small family that started from a 21 acre pasture desert paddock, and have over the past few years begun to create and implement their vision of a thriving food forest, come community hub in the heart of their village, The Channon.
The main residence is a yurt which they occupy with their two children. They have composting toilets, rain water tanks and run on solar. They are completely off-grid, and enjoy living simply yet creatively.
We asked Fionn and Laura to share their experience as WWOOF hosts and to tell us about Syntropic Agriculture. If you are interested in learning more about their techniques, this would be an excellent WWOOFing experience.
How long have you been a WWOOF Australia Host and why did you choose to be part of this program?
We've been hosts for one year. We became hosts for many reasons. The main one being that we loved being WWOOFers when we were travelling, we gained so much knowledge, invaluable experience and friends that it really prepared us for when it came to running our own farm.
What is it like living where you do?
We live in the centre of little village, surrounded by wildlife and bordering a national park. There's a history of alternative, intentional living here and the community is so engaged and passionate about bringing change from the bottom up. We love it it. And that's just the people. There's definitely four (or more) distinct seasons here, though we're in the subtrpoics we still have fires and frosts in the winter, and get luscious hot and wet summers. The diversity of plants and animals is almost as diverse as the people.
Describe your Sustainable Lifestyle and why you chose to live like this.
Our sustainable lifestyle is really just beginning. We've been on this piece of land now for almost 4 years. We're fully off grid, utilise composting toilets, collect all our drinking water, and irrigation water, we grow a lot of our food, (around 40% – this will expand enormously when a lot of our fruit and nut trees come online, as well as animal systems are running). Our methodologies are informed largely by Permaculture, within this framework we implement holistic management, for economic and soil building purposes for grazing animals, and we're delving into the rabbit hole of Syntropic Agriculture.
We choose to live like this as we feel its vital and important for us. It begins to abate our feelings of nausea regarding the prevailing ecocidal, consumerist paradigm, whilst offering us real, ongoing opportunities to deeply connect with ourselves, the land and all the stakeholders involved.
We're one of a few fledgling farms that are currently practicing Syntropic Agriculture in Australia. We were lucky enough to be in Byron Bay when Namaste Meserschmidt came from Brazil and taught the first immersive courses in the technique. Coming from permaculture backgrounds the methodology really was just a logical step into a finer, more detailed approach regarding, what we call, stacking in time and space. We feel it's a revolutionary approach in that it offers a far more detailed comprehension of forest succession, it's implementation, and how best to gain yields from every stage of the work. We obtain yields from Radish right through to Red cedar.
Like permaculture however it's really just a scientific approach to ancient indigenous knowledge. Ernst Gosch, through his own immersive practice, and by watching and comprehending indigenous practices in the amazon came to these forest creation and management understandings.
Our good friends at Gabalah Syntropic Farm in Chillingham Northern NSW – the longest running Syntropic Farm in Australia – have been invaluable in their help and guidance. They have open days and run workshops regularly. Their latest workshops will be run by Gudrun Gotsch, with a focus on women in agroforestry and processing some of the unusual plants we like to work with. See syntropicaf.com for more info.
Thiago Barbosa is another friend of ours who works and teaches at the Hare Krishna Farm in Murillumbah with us. He holds short courses there as well as courses inviting Brazilian masters to further foster this ancient, though now novel, practice of syntropy.
We also teach aspect of Syntropy in our Permaculture Design Certificate courses. We visit Gabalah, plant out a bit of the Krishna Farms Syntropic plot as well as visit our farm Djaning to get an understanding of context and how greatly the systems vary across landscape and management techniques.
What would be a typical day for a WWOOFer?
Our days here are greatly varied. We have a family focus in that we are a young family. We attempt to integrate our children in all that we do, so that something we may find new and interesting our children will grow up understanding these techniques as normal and can therefore become transformative.
The typical day varies of course, season to season, what projects we have ongoing, the skills of the WWOOFer and what it is they're most interested in.
Where do WWOOFers get to stay?
WWOOFers have a choice of staying in our sweet little caravan, one of our blushed up tents or of course they can bring their own accommodation.
What is the weather like and what is the best time of the year to visit?
The weather here is on the whole lovely, though we can get rather cold in winter and quite hot in summer. The best times then, with this in mind would be Autumn and Spring/early summer. But the depths of winter can be really special.
Is there any particular piece of clothing if any you would recommend be the number one item to bring with them?
Depends on the time of year. Come Summer and you'll need your swimmers. Come in winter and you'll be really wanting your beanie.
What will you teach WWOOFers during their stay with you?
We try not to 'teach' per say. We are both permaculture teachers and are living and breathing our art as best we can. WWOOFers are more likely to gain knowledge from us from just being.
What has been the best memory to date an experience you have had as a Host with WWOOFers?
Holding space with a particular Israeli man who came with a genuine love for new experiences and insights, he helped guide us, and we like to think we helped him too.
What is the main Airport I fly into to visit you?
Lismore has an airport – our closest city. Though Ballina Byron is around 45 minutes drive, Coolangatta is around 1.15, While the international airport in Brisbane is a 2 hours drive.
Do you have any advice for Hosts or WWOOfers to help them get the most out of their WWOOF experience?
Be as open and honest as possible. If you're hosts, be explicit about what it is you want, and/or need from a WWOOFer. As a WWOOFer be honest about your own expertise as well as what it is you really want to get out of an experience.
Would you recommend being a Host to others and why?
Certainly. It'll surprise you what you'll learn.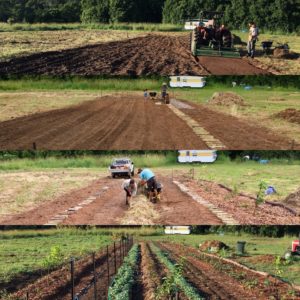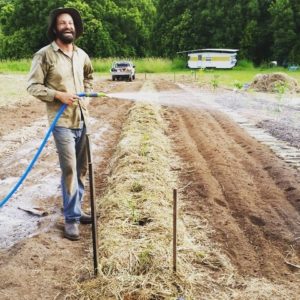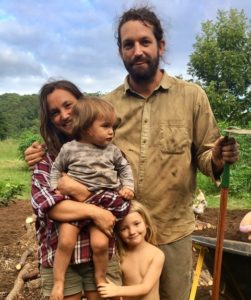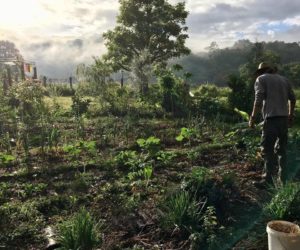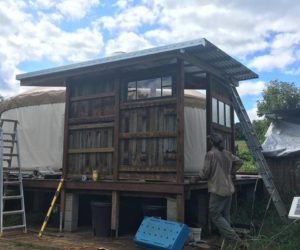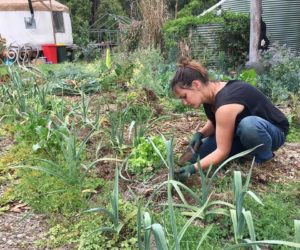 Life in Syntropy from Life in Syntropy on Vimeo.
If this sounds like somewhere you would love to go WWOOFing and you're not a WWOOF member yet, Join WWOOF Today! https://wwoof.com.au/join-wwoof/