By Traci
Meet Ellen and Paul Marshall, from Homestead Health.  New WWOOF Australia Hosts!
Homestead Health is nestled between hundreds of acres of cow paddocks, away from the main town on an 8 acre bush block. Most of the property is in its natural state, and home to extensive native flora and fauna, with cleared tracks through the bush for those who enjoy quiet contemplation surrounded by nature.
Herbs are the centre of what we do. Our range of Organic Herbal Capsules cover many conditions and aspects of your health. For those who prefer to drink a cup of tea or blend powders into a smoothie, we have whole dried herbs and powders to suit.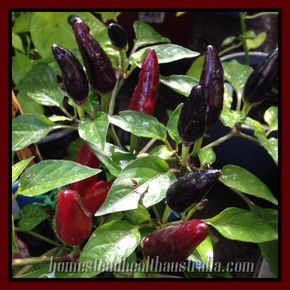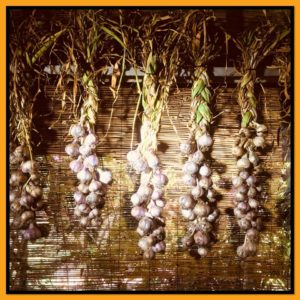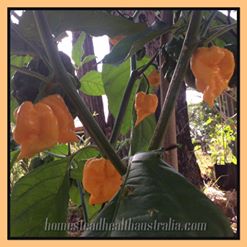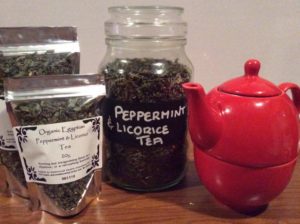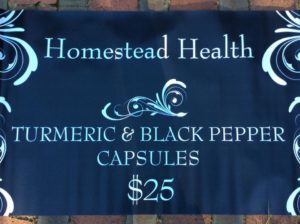 Our main activities are centred around the main property, where we have a number of greenhouses, garden beds, and growing areas. We specialise in growing tomatoes, chillies, capsicum, corn and sunflowers, although we also have small amounts of other fruit and vegetables for personal use. We grow and sell a variety of fruit trees, mostly from seed, and most days are focused on tending to the daily requirements of our plants.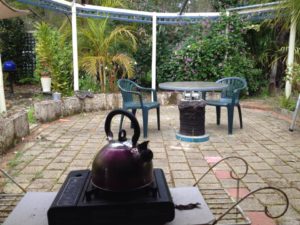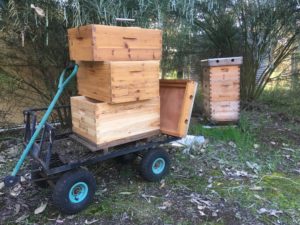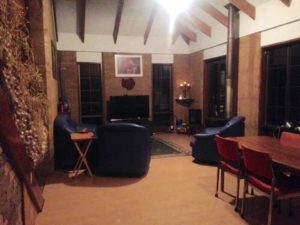 Duties vary according to seasonal requirement, spring is mostly digging and preparation of garden beds, summer is mostly maintenance, harvest, seed saving and dehydrating. Autumn sees us preparing our annual onion and garlic crops ready for winter. It's very physical work. We also have 3 bee hives that provide additional polination for our vegetables.
In the Nursery
Not a day goes by that we're not planting new varieties, or maintaining seedlings for the summer. When you grow your own food, you know what's in it, and you can avoid all the hidden nasties in store bought items, save money too! Although it can take a few years for some of our plants to mature to the point they are ready to be sold, we continue to lovingly tend to them daily. We're not re-sellers, so you know that anything we stock, we also grew, guaranteeing one of the tiniest carbon footprints of any nursery in WA. We use recycled pots and, organic practices and rainwater irrigation… all natural, all chemical free!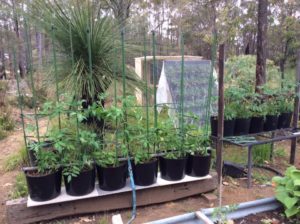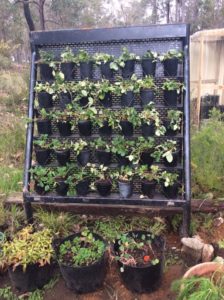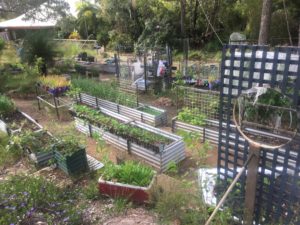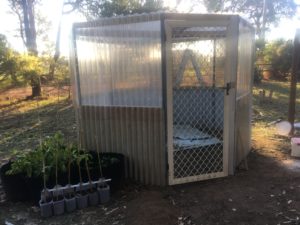 The Area
There are certainly the rewards of working and living in such an incredibly beautiful part of the world. As a major tourist destination, there is never a lack of cultural offerings. Hundreds of wineries, restaurants, and cafes can be found to suit any taste. Live entertainment, can be found at many hotels in the region, as well as renowned events through the year, such as the Gourmet Escape, Margaret River Pro (surfing competition), Iron Man Competition (triathlon), many cycling competitions, and the list goes on. For the more introverted individual, there's snorkelling, fishing, swimming etc. at the local beach, five minutes drive away, or many beautiful rural towns, farmers markets, craft markets and much more.
Our home is an old homestead-style property, our lifestyle is simple. Water is precious here, so showers are short, and every bit of water is saved and recycled. Meals are rich and hearty, and contain a large portion of what we've grown ourselves. Our philosophy on life is to take everything back to basics, and everything we do reflects that. So if you'd like to learn how to be as self-sufficient as possible, grow your own food, live a wonderful life on very little, aim to attain completely off-grid living, then this could be the place for you.
ORGANIC/BIOLOGICAL METHODS WE USE
When it comes to our food, and our seeds, we want the best, and purest. We also lean heavily toward sourcing and growing large numbers of heirloom varieties. The basis for all the soil we use is straight from the ground beneath us. This is combined with selected organic manure, blood & bone, coir peet and mulch. We only ever use organic pesticides, and only in exceptional circumstances. Our preference is to monitor our plants and manually remove pests. Most insects that we have difficulty with are seasonal, so we know what to look for and when, and simply check plants and squash the offenders. All irrigation is rainwater and dam water, therefore completely chemical free.
Special Conditions
Water is incredibly precious here! It is a limited resource and must be used wisely. A shower is a luxury, and must be kept short. All wash water is kept and used for the non-vegetable gardens. We ask that you please be aware of this, and choose another host farm if this causes you any inconvenience or discomfort.
Skills WWOOFers can learn on their visit here:
Organic practices & techniques, Gardening, Composting, Propagating, Pruning, Soil conservation, Mulching, Beekeeping, Animal care, Using & caring for tools, Natural Building techniques, Handyman, Bread making, Preserving & processing food
WWOOFers if you would like to visit everyone at Homestead Health, https://wwoof.com.au/members/homesteadhealth/  reach out and set up your stay for 2020, but you're not a member, then don't miss out! Join Today https://wwoof.com.au/join-wwoof/
We are offerring $10.00 off mens T-Shirts for all WWOOFers and Hosts who join our program https://wwoof.com.au/product/wwoof-australia-mens-short-sleeved-t-shirt/   
Just type in Code: WWOOFTEE