December 14, 2017 at 12:56 pm
#32856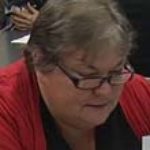 Cheryl Wiltshire
Participant
I have finally got the site working and logged in on both computers I use! It has taken about 6 weeks. I missed the messages that a change was coming so it has been very puzzling and I have missed out on several months of WWOOFer help in my busiest period. oh well!
It would help if the log in button was at the top of the menu list or up top right hand corner of home page as it is on most websites.
I managed to renew yesterday but setting the map location defeats me. I really don't want my home address up for the whole world to access but the whole system seems to be based on this premise. I tried just putting my location or road but that didn't seem to work. Is it possible to have some level of privacy and provide actual addresses to the person you have agreed to accept rather than everyone?
Thanks for your work on this!
Cheryl