December 10, 2017 at 9:25 am
#32693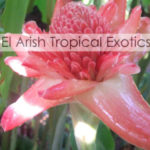 QT096
Participant
I agree totally. Web based with an external prompt is the way to go. We rarely use our mobile, never use the app. The technology and Wwoof Australia employs need to be friendly to hosts not just wwooofers. I don't know how other sites manage to send out an email but they do.
I really suggest that the webdesigner join a few other organizations and see how they organize their websites, contacts, searches, etc. and look at their coding. This is very different from a common tourism, ecommerce, booking site. It feels like this site is reinventing the wheel on a limited budget and it would streamline the process if you looked at how other sites like Helpx, Workaway, Working Traveller, etc are running and what features are available to hosts. Right now this site is still extremely slow to load and in regards to features is on the primitive side. I'm not sure what the "design brief" was but it needs to be fleshed out.
We enjoy being Wwoof hosts but it really is time to get the technology right.
Ann