December 5, 2017 at 5:01 pm
#32579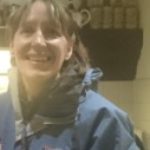 Patricia Bullen
Participant
Hello there – I think there are major messaging problems with this site. I have been messaging hosts through the messaging system and some people have not been getting my mails. I know this because when I then post a message on the Notice Board or Forum saying I am looking for a Host near Sydney they then message me. I reply but then I get no response – so they aren't getting my message.
I then started to contact them directly through their email address and then this works – we are able to start having conversations. They say they have been messaging me but I have not been responding and I say the same. I am now resorting to only contacting hosts by sending them emails to their own email account. But unfortunately many hosts have not put this information on their profiles.
I think this needs to be rectified asap, it's a major problem which has caused me a great deal of difficulty for the past month. I have missed out on hosts and they have missed out on Wwoofers. Now I know what the problem is I can email people but it has taken me a month to work this out.
When I landed in Australia a month ago I raised the issue of no one responding to my messages on this forum – but it looks like this problem was not looked into. Now I have definite proof that there is a problem, can we have a look at it please.
Thanks
Patricia