November 11, 2017 at 8:24 am
#31792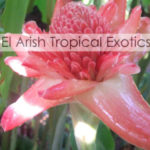 QT096
Participant
Hi People..Scott here..My lovely missus Ann has given her views..I thought I would give mine …
Does anyone else wonder why a single guy built a website and set up a worldwide hosting success story like Helpx by himself with over 8000 hosts in australia already in a few short years…?…Short answer ; its a very simple ,user friendly and very dynamic website..I'm convinced that too many people build websites for themselves and their clients without a true understanding of their target market..
For example,within seconds of logging on to Helpx..I can very quickly see if I have any messages,I can have an idea if his information is likely to be current because it shows when he last updated..I can see if he was being selective by sending an email to us or if he sent the same or similar message 1 or 50 times and where he was sending them to (ie..did he send this same message to 35 hosts in 4 different states..)..I can see his references, if any, and whether or not he is likely to be a double booker or "no-shower"via a facility that he cant see unless I want him too..
I can also see when he joined (ie was it just yesterday and they are still in their home country but sending out multiple emails and wasting the time of hosts..)
How old are they..? are they an 18 year old sub adult on gap year for 5 weeks that just looking for a holiday and someone to look after them because they cant and have no money or are they a more mature person..
And whats with the availability calendar..are we a hotel now..?..concierge waiting in the lobby..?..that will do more harm then good as I can see that not being updated and it also made lead to complaints against the host if the situation doesnt work out and they are asked to leave early(ie I was booked into this date and they kicked me out) ..how about a "last updated" date which brings you to the top of the list as available..if you are near the bottom of the list and your last updated date was 10/7/2016 then most would assume that you are not looking for wwoofers..
as for the "skills I would like to learn" for wwoofers ..I can see that leading to high expectations and some disappointment..(ie I booked into the farm for 3 days and wanted to learn about honey production but they made me pull weeds instead..there has to be flexibility )
Anyway as you may have guessed I dont like the website..if I have to look at a tutorial to be able to navigate it its not simple enough..we find most people dont even bother to read the FAQ on our website….good luck but Helpx will continue to dominate this market..(hint,hint…look at their website..)
This reply was modified 6 months, 2 weeks ago by QT096.