Meet WWOOF Australia Hosts Tracey and Dean Shipley from Gough Bay, Victoria.
Tracey and Dean fell in love with mazes after visiting the Ashcome Maze on the Mornington Peninsular. After visiting many other examples with their children Candice, Ben, Jack and Sam they were hooked and decided to plant one of their own!
After finding the perfect 6 acre block in 2003 the dream of becoming keepers of their own maze was one step closer. Dean and Tracey are both avid gardeners and love to spend their time in the garden, and over the past years have spent every spare moment creating not only the maze but a maze of walled gardens.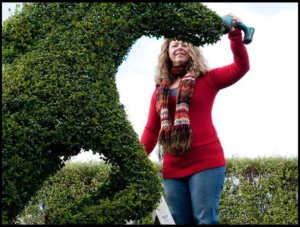 Tracey, a hairdresser by trade, has become the local Edward scissor hands… and has created numerous large feature topiaries throughout the gardens for you to discover, Dean a plumber by trade has developed many of the feature gardens and has a love of perfumed roses with over 350 roses now planted throughout the grounds.
Candice and Ben are both grown up  and now have children of their own who love to visit and find the gnomes and see the progress and growth of the gardens. Jack and Sam are very much a part of the whole process – they soon tell us what they like and dislike about ideas to implement around the gardens that will appeal to other young people.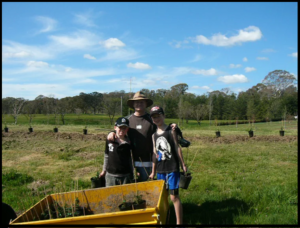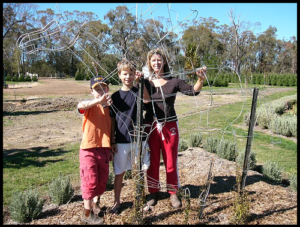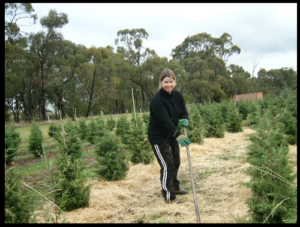 We thought we ask them a few questions:
How many years from the time you started planting to opening your doors?
8 Years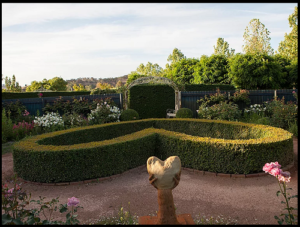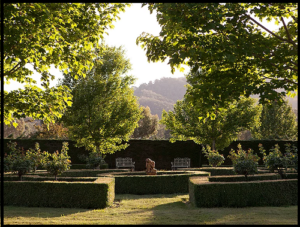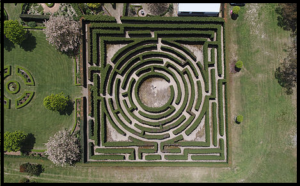 What has been the most fulfilling part of this journey?
Seeing the inner child emerge in our visitors
What advice what you give to others in regards to "going for it"?
Planning is really important in every stage of business (fail to plan, plan to fail)
What obstacles did you face whilst building the Maze?
The first 6 years after we planted we endured drought this made it tough, however it also made our plant choices tough as well, and made us look more closely at how to maintain soil health to retain moisture, constant weed was also a nightmare in developing the gardens.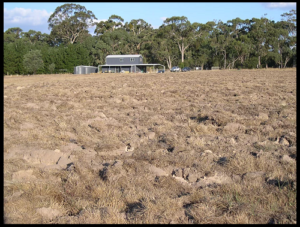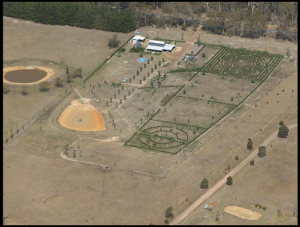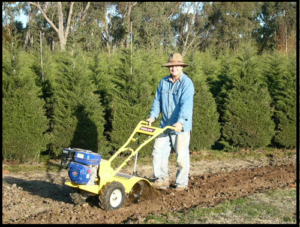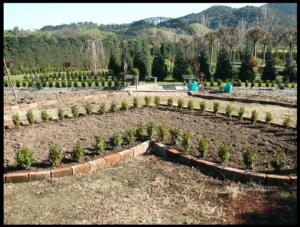 How many visitors would you get through the maze per day when you are open?
Every day is different over the school holidays and long weekend are our busiest times and we would average about 100 people per day.
What type of WWOOFers are you hoping to attract?
Ones that are happy to learn and easy going, also someone we can learn from that has experience in other areas of business.
How do WWOOFers get to your property if they do not have transport if they flew into Melbourne or Sydney airport?
They would need to then catch a bus from southern cross station to Mansfield where we would pick them up.
How long would you like WWOOFers to come and stay with you on the property and is there any special clothing they should pack to work on your property apart from the normal?
We are open to length of stay depending on the time of year as sometimes we are open to the public every day so it's harder to get garden work done when the place is full of visitors.
What clothing should a WWOOFer bring with them when they come WWOOFing at your property?
We will provide gardening gloves and have spare hats although for hygiene in the hot months it would be better if they had their own hat, light weight long sleeve shirts would be ideal over the summer months so to avoid sunburn and working boots would also be advisable.
Does it get very hot/cold in the High Country?
We have both extremes it can get as low as -5 some mornings when its frosty and as high as 45degree in the summer.
The maze itself is 40 meters x 40 meters and has 4 corners and main center to find, along with other fun features along the way. The kids just LOVE our feature Gnome Hunt, the challenge is to find all gnomes, hidden in the High Country Maze some gnomes are very good at hiding. Its a fun day to be had by the whole family!
So if this sounds like somewhere you would love to go WWOOFing and you're not a WWOOF member yet, Join WWOOF Today! https://wwoof.com.au/join-wwoof/