Congratulations to everyone at Life Light Farm! We are pleased to announce our Host of the year. We would like to say a special thank you from everyone here in the WWOOFing community for all that you do for the WWOOFers and those around you.
We have chosen Life Light Farm as our Host of the year because of the way they have embraced our philosophy of education and cultural exchange. Like many of our wonderful hosts, they too feel enriched by the relationships they have formed and will continue to keep in the years to come.
Life Light Farm is a great example of  'Reviews' on their Profile. The reviews are rated 1-5 stars and are there for the comfort of future WWOOFers giving them reassurance of knowing that their Hosts will met their expectations prior to arrival, as well as giving parents on the other side of the world even greater comfort!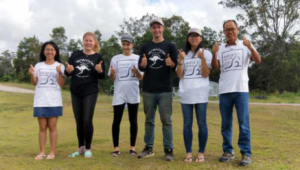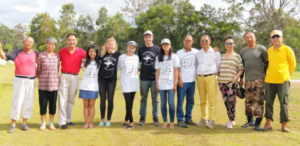 A little about Life Light Farm
On this farm we raise alpaca, horses, pigs, sheep and poultry. Following permaculture ethics is fundamental in our methods of growing fruits and vegetables. Our farm utilizes solar power and rainwater collection tanks in an effort to be as sustainable as possible.
Organic agriculture should maintain the natural ecology in order to enhance the health of soil, vegetation, livestock, and human. Our fruits, herbs, and veggies are only grown in a sustainable manner. We do not use of synthetic fertilizers, pesticides, or genetically engineered organism! Our livestock is raised on expansive aboriginal grasslands, a paradise for grazing animals! We try to provide our animals with the best we have to offer.
Our meals are primarily Chinese cuisine however we offer our shared kitchen to volunteers to cook as they please. We believe cooking meals from different backgrounds is a key element of cultural exchange. Our entertainment includes ping pong, films, board games, fishing, boating, and scenic walks.


Check out our incredible Hosts:   https://wwoof.com.au/members/lifelight/
Review
Response
Dear Yu Qun, Thank you very much for your review. You really did a great job during your stay on the farm. We appreciate it. Miss you! Sophia