By Lynette Vint
Meet Kerryanne and Trevor WWOOF Australia Hosts from Gladstone, Queensland.
So why did you and Trevor decide to become part of the WWOOF program?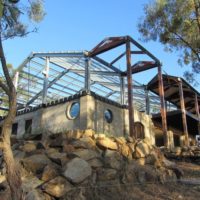 My partner and I have a lot of knowledge to share. We run a business that is a training and safety / engineering consultancy business. We work full time and in our spare time we are building our house barn and enjoying the bushscape. The house barn is really large and very different to what people have seen before, somewhat like a mini castle and we thought it would be of value to share it and get some help along the way learning some building skills, working with the animals and gardening.
4 Acres of hill top country in a bushscape scene close to town surrounded by many pet animals, such as English saddle back pig, Anglo Nubian goat, chooks, peacokcs, guinea fowls, Maremma dogs, domestic cats and a competition warmblood horse.  We are working on developing sustainable gardens in progress.
A little about the property
We purchased this property in 2006 which was a scrubby bush block of 4 acres on steep country with a large flat area at the centre of the property. The property is in a semi built up area of many 4 to 5 acres blocks in a pretty valley. We have spent the last 13 years developing the property to show case the native tree population whilst building our 2 storey housebarn at the same time. Over the years we built stables which we lived in until the housebarn was ready to occupy. The stables have been modified for animal shelters. We are currently living on the ground floor of the housebarn and about to build stairwell access to the top floor. Once the top deck front verandah is up we will be able to build garden beds below the verandah which will isolate the vege patch beds from the animals.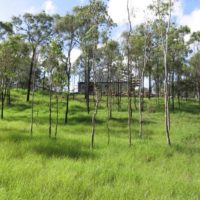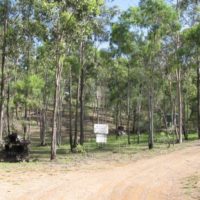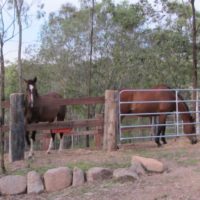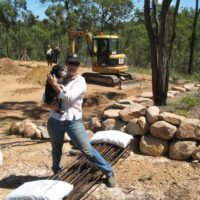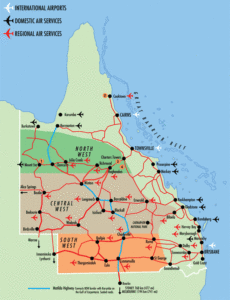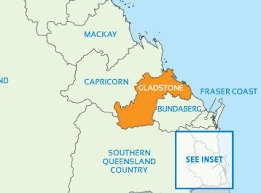 We are located pretty close to the beach and have access to the Southern Great Barrier Reef. Beautiful lakes and rivers and close by also and the Marina and town is 13kms from our property. 1.5 hours South is Bundaberg the fruit bowl of Qld and 1 hour North the beef capital of Qld Rockhampton.
Our mission is to look after the property in the best way possible and develop up the flora and fauna that presides in this area and do our best to have a positive foot print on the property. WWOOFers will learn gardening, animal care, using & caring for tools,  of course building and all handyman tasks! We can take 2 WWOOFers at a time and look forward to sharing our skills and love for the land.
So if you would like to join Kerryanne and Trevor reachout to them through the messaging system within your Profile today https://wwoof.com.au/members/newleaf/
Not a member? Join Today https://wwoof.com.au/join-wwoof/  Type in Discount Code:  newleaf and Claim 2 Month Extra FREE