Meet Gloria Muir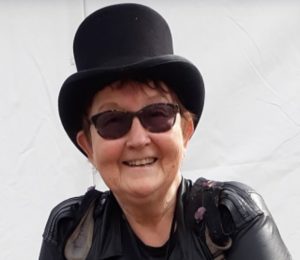 Meet Gloria Muir, a WWOOF Australia Host for 20 years, has launched her new book Bunnan: A History of a Small Town in the Scone Shire.
Gloria is still the current owner of the former Bunnan Village Hotel where she sheds some light on the town's past. The book includes chapters on white settlement of Bunnan from the 1820s, law and order, farming and hardship, families, hotels, and the Bunnan School of Arts built in 1911.
"Unlike many small towns in Australia, Bunnan did not have a boom time, or a focus such as a gold strike to draw residents to the area," Mrs Muir said.
"It was forged by residents who expended a lot of effort to make the town a success and a hub of social events, drawing visitors from other areas".
"The history that unfolded shared common stories with all of regional Australia, with its battles against sickness, drought, floods, and the continual fines from government agencies, such as the Pasture Protection Board. "The town has held on, and many of its buildings survived due to the diligence of the early settlers."I was motivated to write this history because I owned the former Bunnan Village Hotel, and  I was interested in its history; why it was built out of town, who built it and who patronised it for 80 years.
"I was surprised to find many thousands of newspaper articles on the township of Bunnan.
"These showed that Bunnan was a thriving and prosperous town, whose success would suggest a much larger population.
"A surprising fact to emerge was the number of sporting teams in Bunnan, and their success in regional competitions, even into the 1980s.
"These teams were funded by balls, or later, by owners of the Bunnan Hotel.
"This book became a social history examining the reason for Bunnan's pre-eminence in farming, the success of the various business enterprises, and its citizens' generous contributions to local groups and to Scone institutions such as the hospital and ambulance services.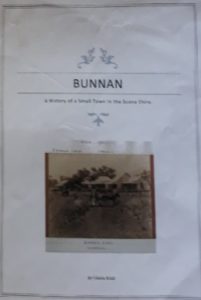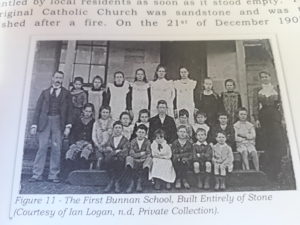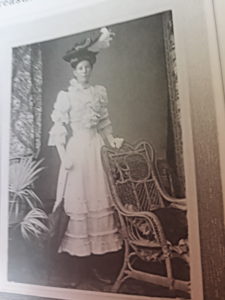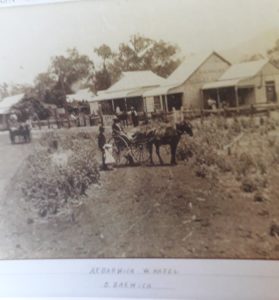 "Large amounts of money were raised by the many social balls and sporting events held in Bunnan, with people travelling many miles to attend."
This book, 'Bunnan', is meticulously researched, but is easy to read, as it is divided into chapters reflecting the varied facets of the lives of farmers, storekeepers, wine merchants & settlers in this small town in the Hunter area near Scone  NSW.
Bunnan did not have a great event such as a gold rush to drive its formation; it was forged by hard work & co-operation of the various people who decided to live there.There was not, therefore, a great surge in population; there were 100 residents in 1900 & 100 now.
The book details the history of the local organisations such as the Literary Institute & library, & the many sporting teams which were successful in regional competitions. It details the various public buildings & churches; who donated the land, & the cost of building.
So if you would like to purchase this book, please email Gloria at gloriamuir@yahoo.com What a great Christmas present idea!