Meet Terri & Alan from Yankabilly Island, NSW
Yankabilly is a 75 acre rural property on the Darling River in Pomona. A billabong surrounds the property.  Just 10 minutes from the small, two river (Murray/Darling) township of Wentworth NSW we are situated at the 'Gateway to Outback Australia'. Both the Victorian & South Australian borders are close by. The property boasts great river views, bushland, prolific birdlife (water & land), wildlife (goanna, echidna, emu, kangaroo, turtles etc.) and huge River Red Gums in a peaceful, natural environment.
Since purchasing the property a few years ago some of our projects have included establishing a new house, renovating a shed into an artist studio, erecting fences,  planting an orchard of 20+ fruit trees, vegetable & herb gardens for personal use, erecting a chicken coop and enclosing an area for a Zen Garden (yet to be landscaped).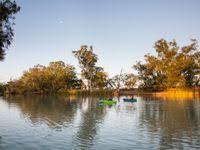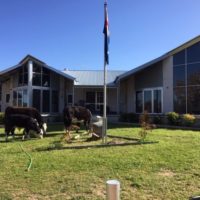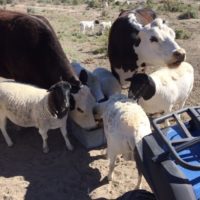 We decided to become WWOOFer Hosts after having a couple of lovely back packers helping us on the property. It was such a great experience that we thought it would be wonderful to repeat same. Also, we're both in our 60's and although we're still very active, we are starting to slow down a little. Any help is much appreciated and after hearing about WWOOFers a number of times, we felt it was a good way to find these people.
Our studio was built as I'm an artist and have always desired a suitable space to work in. I don't paint much these days and instead like to utilize materials found on the property – wood, bark, palm pods, leaves, feathers, bones, old star pickets, tools and other rusty metals to create small & large 3D artworks, I also enjoy eco-dyeing using the river water, felting, textile art and crochet.
Our Houseboat is moored on the Darling River 100 mtrs. or so in front of our house.  An older style Houseboat, it is very comfortable and we use it for holidays, guest accommodation and occasional scenic trips with friends and relatives.  It is fully self-contained with Kitchen, Toilet, Bathroom, a double bedroom and two bunk rooms, gas heating, evaporative cooling, TV, DVD.  With front and rear decking, it's great to fish from and observe the plentiful bird life.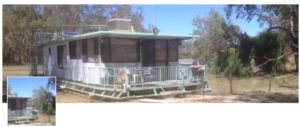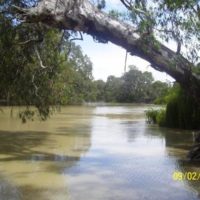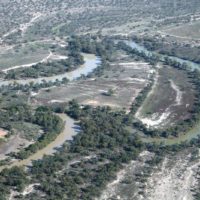 We would recommend WWOOFing. 
With Hosts and Volunteers being registered members we feel a sense of security against possible undesirables. Being able to look at the profiles of prospective volunteers gives one beneficial information about the type of person who one might engage. Apart from the help provided by volunteers, it is also a wonderful way to connect with people from around the world and from varying backgrounds who can also be learnt from.
Yankabilly Island is a Hobby Farm but there is much to learn at varying times of the year.  
We have sheep, cows and chickens, the care of which varies throughout the year.
Our orchard, vegetable garden, herb garden etc. are grown using organic principles –  the pruning, harvesting, mulching, propagating etc of same is occurs at varying times of the year.
Gardening, Propagating, landscaping
Composting principles
Wood collection for winter – using log splitters etc.
Building of various structures – sheds, camp kitchen, etc. – Learn how to safely use various tools – saws etc.
Learn to drive a of tractor & quad bike
Preserving – Jam making, sun drying
We are available to Host WWOOFers all year round
We love having WWOOFers so don't be shy reach out and call or email Alan and Terri today  https://wwoof.com.au/members/yankabilly/
If this sounds like you and your not a member JOIN WWOOF Today! https://wwoof.com.au/join-wwoof/