A Story by WWOOFer Billy Wright
Bogong trail rides – Mount Beauty Victoria, a fantasy fulfilled!
Westerns were a big part of my childhood. Young Guns, Butch Cassidy and the Sundance Kid and the classic Red Dwarf episode Gunmen of the Apocalypse are at the top of a long list of favorites. As a kid I remember spinning my fake colt revolver until my fingers were sore. I also remember wearing a dressing gown because I thought it looked a bit like Billy the Kids long coat in Young Guns (which it didn't). For this reason, I have always wanted to do more horse riding and with WWOOFing and their amazing mixture of hosts, it was now possible to fulfil this fantasy.
My partner Cat has had her own horse from such a young age, it was given to her when its owner saw her visiting the stables every day with a friend and realised they would be a good match, the horse had laminitis and Cat would bandage its feet every night and eventually nursed it back to good health, which took a few years. With Cats love for horses and my fantasy yet to be fulfilled, we had planned to do some work on a ranch.
Our first stay was with Hosts at Spring Spur which is nestled in the Victorian high country, with a view of the snow peaked mountains of "Mount Bogong", which is the highest mountain in Victoria.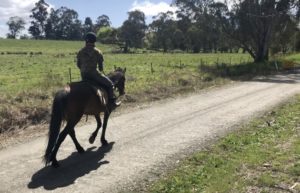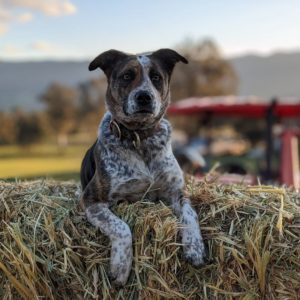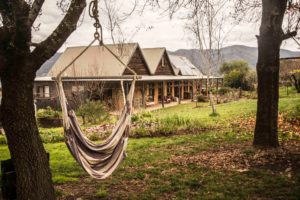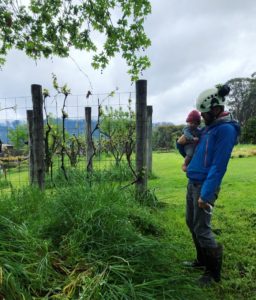 Having organised to stay 1 month, we finally arrived on a beautiful Saturday afternoon greeted by the owners Lin, Alex and their adorable 2-month-old, Phoebe. She was handed over for a hold almost immediately which made us feel very welcome and already a part of the family. We then met Kath and Steve Lin's parents. Kath was recovering from a recent stroke and Steve was waiting for a heart transplant which could happen any day.
There was a lot going on and it was nice to be trusted with all trials and tribulations of both their lives and their business from the outset. WWOOFing life often means getting involved quickly and Spring Spur was the epitome of this.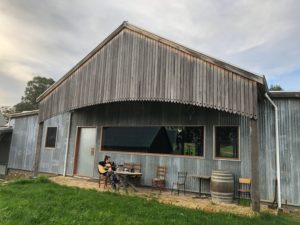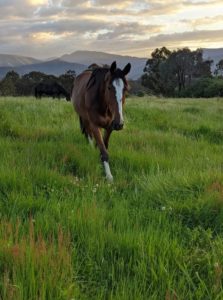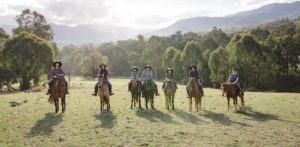 Daily life at the farm involved getting up early and getting the horses in from the paddock. Sometimes they came when you called but most of the time (like kids getting up for school) they needed a bit of persuasion.
The thing that most surprised me on this trip was through working with the horses my sensory and smell became very apparent. We would feed and brush the horses as they ate, while they tugged at their bridles to get a better angle on the food and fidgeted from left to right was a common movement. I loved this time of the day, dust in the air, stirred up from their hoofs in the dry soil, the sun was rising and pushing its way through the slats in the barn which created a majestic pattern all around us. The unmistakable smell of horses was something I hadn't thought about, it was a mixture of their body odour and breath, something hard to describe but l came to love.
I've always been a little intimidated by the powerful nature of horses but after staying at  Spring Spur and caring for them every day, the relationships developed quickly, there is nothing sweeter than to be nuzzled up to by a horse. Every day we fed, brushed, and tacked them up with saddles and bridles, then lead them out to the clients that were riding the trails that day. We were fortunate to go out on rides regularly, Cat being a more competent rider would help with the larger groups every day but I would go out sporadically. When I wasn't out riding, I worked in the gardens and did general repair work around the farm.
The horses were a little excited at this time of the year, lots of green grass, and on top of that they hadn't been ridden in the winter, so they were just so excited to get going. I will be honest it was a nerve-racking time for me, occasionally I was a bit out of my depth. But there is a lot to be said for pretending you are both in control and un-phased by this, which I managed to do quite well. I would like to add, if it doesn't feel right, don't feel you have to do something you don't want to, there are plenty of things to do at Spring Spur.
The days were long but ultimately rewarding, our job at the end of the day was to let the horses out into another paddock for the evening. We would watch them do the same thing they did the night before after a long day out on the trail, they would gallop down the hill to the bottom paddock. It was an amazing sight and sound, we always followed them down so as to shut the gate behind them, we would then sit at the top of the hill with the two farm dogs and relax for a while.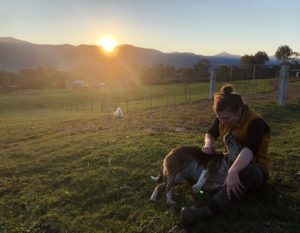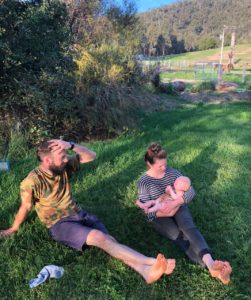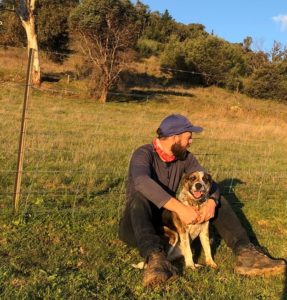 Each day shifted to dusk and the light changed on the vast mountain side. This was my favorite time of day at Spring Spur and l will always be thankful for the quiet times, the times to take stock of the day's events.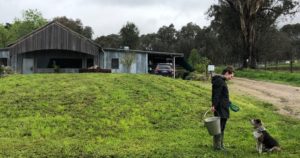 Well this adventure has come to an end our next stop is a fruit farm near Beechworth that also run homesteading workshops. Have spoken briefly to the owner and can't wait to see some of the projects they are working on.
Billy Wright
WWOOFing is a great way to travel around Australia, WWOOF in the day and complete any online studies in the afternoon or evening! Our Hosts look forward to having you stay with them and enjoy the unique WWOOFing experience.
Not a member? Join here: https://wwoof.com.au/join-wwoof/  All WWOOFer Memberships are now 2 YEARS, so join today
With Christmas just around the corner a WWOOF Membership Gift Certificate is truly a gift that keeps on giving!