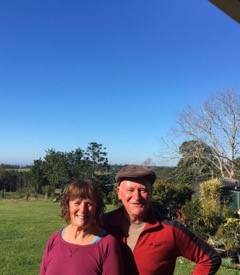 Meet Paul and Myrna WWOOF Australia Hosts
We are a semi-retired couple with a 5 acre property at Newrybar in the Byron Bay Hinterland, NSW
Heartwood Farm is a 7 acre property at Newrybar in the Byron Bay Hinterland. The farm includes a mixed orchard an intensive market garden, pasture and a rainforest revegetation project. This area enjoys a subtropical climate with about 1800 mm of rain annually, and Heartwood sits on the rich volcanic soils of the Alstonville Plateau. The farm design and management have been developed from an initial landscape analysis as well as ongoing observations of the local climatic and environmental processes. We have about an acre devoted to intensive production of organic vegetables, with produce sold from a roadside stall at the front of the property.
The orchard includes citrus, nut trees, stone fruit and subtropical fruits. At the rear of the property on ground too steep for cultivation, 3000 trees have been planted as part of an indigenous rainforest revegetation. These young trees increase the farm's biodiversity and contribute to restoration of the Big Scrub, once the largest area of subtropical rainforest in Australia, but now largely gone.
Pasture on the property is managed using a regenerative agriculture approach harvesting mulch and green manure in order to supplement soil organic matter in the more intensively cropped areas of the property. The front part of the property is being developed into an organic flower garden. Paul has been designing, building and managing gardens for over 40 years. He is fascinated by the unfolding process of collaboration with nature that is gardening. The property plan draws on the design principles and strategies of permaculture. However, there is no endpoint, no final product in mind, just a never ending process of growth and change. Tuning into the natural processes and working with them to produce food  and increase the biodiversity on this little bit of land that is at the heart of our approach here. Myrna is passionate about cooking, particularly in turning our organic farm produce into delectable vegetarian meals.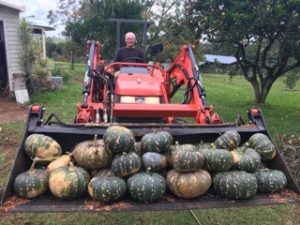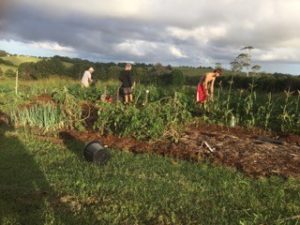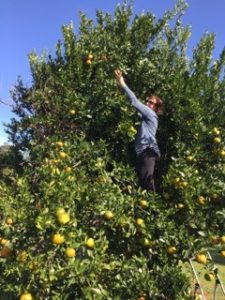 WWOOFers will be exposed to the techniques of landscape process observation, intensive organic vegetable cultivation and orchard management, green manuring and crop rotation, rainforest regeneration, plant propagation. Those with their own transport are able to explore the extraordinary landscape and alternative culture of the Northern Rivers district, including the Nightcap Ranges World Heritage Area and Mount Warning, the renowned surf beaches of the Far North Coast, and the creative hubs of the Byron hinterland and Mullumbimby. Those without motorised transport are able to explore nearby beaches and the rolling hills and backroads and lanes of the fertile Alstonville Plateau on our electric bikes.
If you would like to spend time WWOOFing with Paul and Myrna, then reach out to them through the messaging system within your WWOOF profile!
                  Not a member? Join here: https://wwoof.com.au/join-wwoof/  All WWOOFer Memberships are now 2 YEARS, so join today!
Are you ready for Christmas? Why not buy that someone special a gift that keeps on giving.