Viewing 1 - 3 of 3 members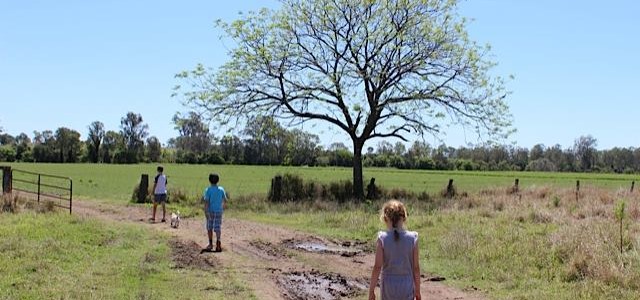 Last Active:
active 1 month, 1 week ago
City/Town: Farming Methods: Organic
Accommodation Type: Separate Building
We live in the beautiful Fassifern Valley, a picturesque region that is part of the scenic rim, 1 hour & 10 mins from Brisbane & 90 mins from the Gold Coast. We grow vegetables on our Certified Organic farm. As experienced Hosters of overseas students, we enjoy cultural exchange. Close to Moogerah Dam, our family enjoys fishing, camping & the outdoors. There is nothing better than preparing our evening meals using the food that we have grown here and we love sharing our part of the world with visitors. Work includes planting seedlings, chipping weeds, picking & packing vegetables, setting up irrigation, garden maint. Accom for 4 people either in our home, workers cottage or BYO. Children b.a. Meat-based mixed diet, shared with Hosts. NSI. We prefer long stays after an initial visit of 6-10 days.

Last Active:
active 3 months ago
City/Town:
Farming Methods:
Accommodation Type: In Our Home
Last Active:
active 1 month, 2 weeks ago
City/Town: Farming Methods: Organic
Accommodation Type: In Our Home
We are just starting out on a small farm (55 acres) and have Goats (and a Mareema puppy as their herd dog, Pigs, Chooks, Ducks, Budgies, Doves and Peach Faces, a house cat and a house dog :0) We are hoping to build a dam near the house for yabbying, and possibly replanting grapes, that used to grow here, many years ago. We are planning to set up a cottage type Air B&B near the house and we have a sleep out in the large shed for accommodation that sleeps a couple and one other if required. We have quite a large house paddock with gardens and a swimming pool and there is a vegetable garden that I hope to start straw bale planting in. I have plans to build a greenhouse and am hoping to trial an American product that uses solar panel electricity to run a humidifier/ fan to keep the greenhouse at a modest temperature no matter what it is outside.
Viewing 1 - 3 of 3 members