Viewing 1 - 3 of 3 members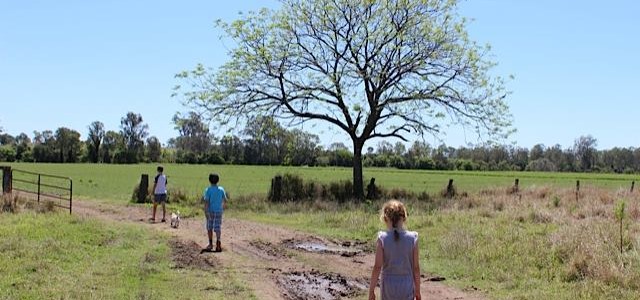 Last Active:
active 4 months, 3 weeks ago
City/Town: FASSIFERN VALLEYFarming Methods: Organic
Accommodation Type: Separate Building
We live in the beautiful Fassifern Valley, a picturesque region that is part of the scenic rim, 1 hour & 10 mins from Brisbane & 90 mins from the Gold Coast. We grow vegetables on our Certified Organic farm. As experienced Hosters of overseas students, we enjoy cultural exchange. Close to Moogerah Dam, our family enjoys fishing, camping & the outdoors. There is nothing better than preparing our evening meals using the food that we have grown here and we love sharing our part of the world with visitors. Work includes planting seedlings, chipping weeds, picking & packing vegetables, setting up irrigation, garden maint. Accom for 4 people either in our home, workers cottage or BYO. Children b.a. Meat-based mixed diet, shared with Hosts. NSI. We prefer long stays after an initial visit of 6-10 days.

Last Active:
active 6 months, 1 week ago
City/Town: LAGUNAFarming Methods: Permaculture
Accommodation Type: In Our Home
We run a medium size property with organic pasture raise chickens laying eggs for sale at local farmers markets, together with handmade cheese, smallgoods and honey. We are also beekeepers and have alpacas, sheep, horses and a variety of fowls including ducks Guinee Fowls and Peacocks.
Last Active:
active 3 weeks, 5 days ago
City/Town: Dargal RoadFarming Methods: Permaculture
Accommodation Type: Separate Building
We are just starting out on a small farm (55 acres) and have 17 Boer goats and Luna, a Mareema  herd dog, a horse called Brindie, a donkey called Monte, 2 alpacas (Priscilla and Tina)  Pigs, Chooks, Ducks, Budgies, Doves a house cat (Whiskers) and a house dog, Coco:0) We are  about to replant a couple of rows of grapes, that used to grow here, many years ago. This year we finished  building a 3 bedroom cottage which we let out as an  Airbnb. We also have a self contained Sleep-out in our large shed for Wwoofer accommodation that sleeps a couple and one other if required ( you can cook out there, or join us in the house - or mix it up :0). We have quite a large house paddock with gardens (including a straw bale garden and a glasshouse)  and a fabulous swimming pool. We are only 5 kms from town too :0)
Viewing 1 - 3 of 3 members