April 27, 2018 at 10:05 am
#36218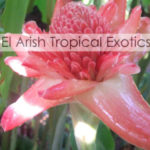 QT096
Participant
Re: The Dishes
We specifically mention helping with dishes in our blog and still have had people who try and get out of their turn, leave half of them on the stove, tell us everyone in Europe has a dishwasher, begrudgingly do them, argue with us they shouldn't have to do them. Even when you are clear and upfront it can still be an issue. That's not you, it just is and you are not alone.
Re: the Free Tourism Thing
When we first started hosting we used to do a lot more chauffeuring and touristy things as well. But no one wants to spend money and there's only so many times you can show up at the local winery for free tastings when your guests drink 3 times as much as they buy. It's all very time consuming and frankly, there's only so many times I want to do the same things over and over.
We have a very different perspective now. Cultural exchange and living with an Australian family is not "free tourism", it's the day to day stuff. And we are very frank and share that perspective with our wwoofers who may have a different vision of what the exchange entitles them to. We invite them to things like footy practice, school recitals, occasional fishing and camping trips, local show, etc. Our son will usually offer to take them bushwalking or workout in the gym. There is tons to do in our area if you have initiative and are willing to spend a few bucks. For those who don't and drop hints around driving them places we suggest they rent a car or spend their weekends off down at the beach. We also have a folder of trips and things to see and do in our area (white water rafting, scuba diving, skydiving, sea kayaking, etc) but generally it all comes down to $$$$$.
Re: Last minute Wwoofers
We don't do it either unless we're hard up or they have amazing skills that we can use at that moment.
Re: Pickups and Food
We try and get wwoofers to arrive on Mondays so we have weekends free. Only one local bus each way a day, occasionally we will pickup from a near by town but never at night, preferably in the morning which works better for us.I cook a lot in batches and usually have milk, bread, BOG, Chili or Cottage Pie filling frozen and ready to go if someone arrives before my shopping day. Things like jam, cheese, eggs, cereal, store easy enough to have extra on hand. We don't do special diets or fussy eaters, doesn't work for us with multiple wwoofers, our kids or budgeting/menu planning.
Streamline your hosting so it works for you. Think of it as working ergonomically. Extra steps wear you out but don't ensure that you've done the job any better and sadly it often goes unnoticed.
Good Luck Peeps!!!
This reply was modified 1 month, 3 weeks ago by QT096.