April 23, 2018 at 12:55 pm
#36155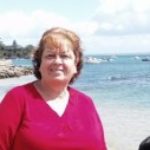 VG091
Participant
Thanks for the heads up on the blog address. I didn't actually do the set up on the new website, used to work on the old one fine. So will get the admin to try sort it out.
I did have a photo on the old site, found this one a bit tricky to navigate to start with and will try finding a new photo to add.
Not sure having a photo will do much to encourage wwoofers though. Can only hope.
Thanks for the kind words re surgery.